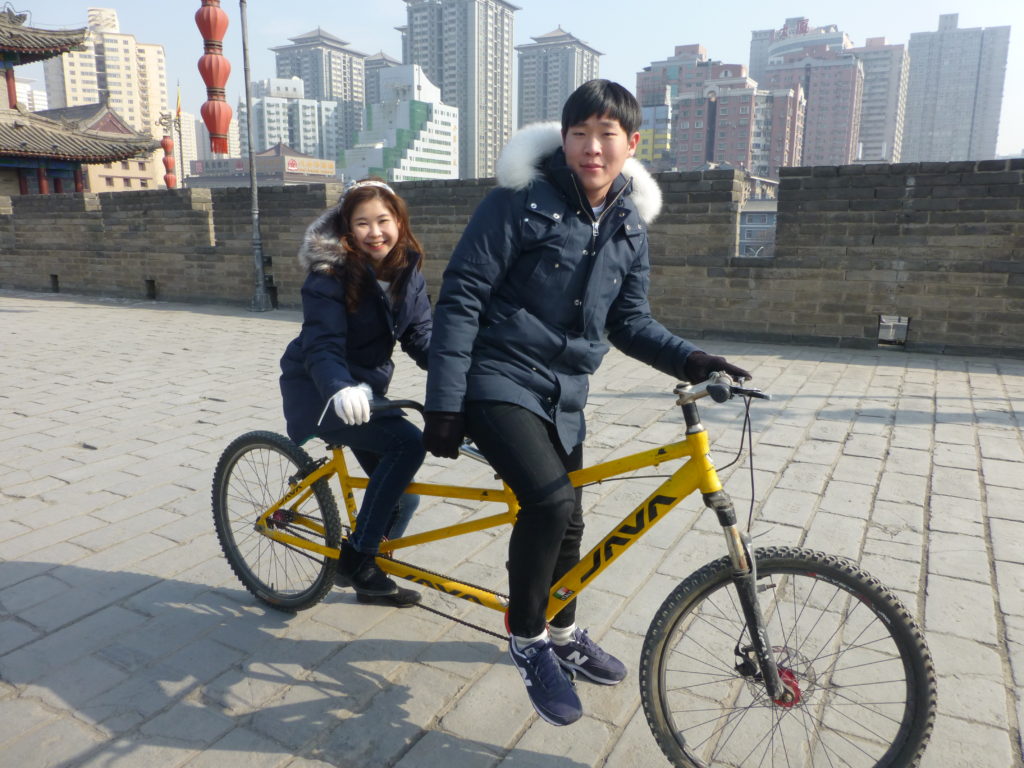 The Beijing program begins with a Signature Seminar that's designed to give you an experiential overview of China's fascinating history and culture and to examine new challenges posed by the country's explosive economic growth.
---
Fall Signature Seminar
PSC/GEO/IRP 300.1 The Other China: Ethnic Minorities, Development, and the Environment (3 credits, required)
Many believe that China is an ethnically homogeneous society. But with 56 ethnic groups numbering 100 million people, the country's sizable minority occupies nearly half of China's vast territory.
With a focus on cultural preservation and economic development, The Other China seminar is an unforgettable entree into remote ethnic villages, controversial environment projects, and world cultural heritage sites, with visits to NGOs and government agencies. Under the guidance of Dr. Caroline Tong, you'll meet a Tibetan family and examine natural resource management, in order to cultivate a critical understanding of the challenges that face today's Chinese ethnic minorities. Locations include Bai cultural sites, ancient Lijiang city, Naxi Dongba Culture Museum, Shangri-la and the Songzanlin Temple, and a visit to a giant panda preserve.
---
Spring Signature Seminar
PSC 400.1 China: Past, Present, and Future (3 credits, required)
The China: Past, Present, and Future seminar provides an introduction to contemporary China. Through lectures, guest speakers, site visits and traveling, you will start your exploration of one of the world's oldest civilizations, its many facets of tradition and culture, its glorious past, its bitter memories of imperial decline and its ongoing struggle with history and modernity. Typically, you will travel to Xi'an, the ancient capital of China, to get a glimpse of the past; Nanjing, a city with memories both ancient and modern, which exemplifies China's transition from the imperial dynasty to the new republic era; and finally to Shanghai, a city many believe embodies China's aspirations for the future.