Name: Kirsten Fraser '18
Hometown: South Orange, NJ
Majors: International relations and Economics
Semester abroad: Fall 2016
What do you wish you had known before going abroad? At Tsinghua University, there is a buddy program that allows you to partner up with a current Tsinghua University student and they help show you around the school and give you good insights into the area and what things you might need to buy and where to get them. I was very worried before I left that I would be mostly on my own and would not adapt well to Beijing, but because of my buddy I was able to easily get used to life in Beijing.
Contact: kmfraser@syr.edu
---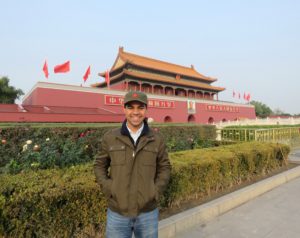 Name: Andres Laguna '18
Hometown: Panama City, Panama
Majors: International relations and Communications and rhetorical studies
Semester abroad: Fall 2016
What was your most valuable experience abroad? I like to call myself a "people's person." I enjoy talking to people with different backstories and identities. That's what I got in the SU Beijing program at Tsinghua University. In my view, Beijing is the ultimate example of a cosmopolitan city. In fact, three minutes away from Tsinghua, is Wudaokou, an area commonly known as the "center of the universe" because of the convergence of people from all over the world. During my time in Beijing I made what I am certain will be life-long friends from different countries. This is what I will treasure the most.
Contact: avlaguna@syr.edu
---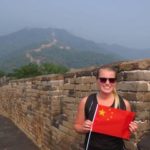 Name: Bella Carter '18
Hometown: Falls, VT
Majors: Finance and Political science
Semester abroad: Fall 2016
What would you say to a student undecided about going abroad? Going abroad opens up your mind to some many experiences and opportunities that you are unable to capture my merely visiting a country. There are absolutely no regrets by me about going abroad and I would encourage every person I know to leave their comfort zone and go. Syracuse will always be here but these chances won't.
Contact: ilcarter@syr.edu
---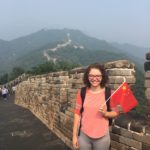 Name: Lilibeth Wolfe '18
Hometown: Gurabo, PR
Majors: Marketing management and Advertising
Semester abroad: Fall 2016
What was your most valuable experience abroad? My internship with LAM China, a non-profit organization that provides assistance for women with a rare lung disease, was very special. I volunteered as an English tutor for three adult patients every week. The bonds I formed with my students made me feel at home. I was grateful not only to be of service, but to learn more about China through the anecdotes and experiences they shared with me.
Contact: liwolfe@syr.edu