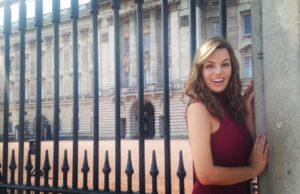 Name: Megan Choate (Dec. '18)
Hometown: Wrentham, MA
Major: Public Relations
Semester abroad: Fall 2017
What would you say was the best part about your semester abroad? Focusing less on the tourist attractions and more on trying to make my life in London as normal as possible made it truly feel like home. I had a favorite tea shop that served as my study space, a favorite pub (as most Londoners do) for post-class dinners with friends, and favorite markets and parks to stroll through on sunny days. I found joy in the little things, like trying new restaurants or visiting neighborhoods I'd never been to before. By the end of the semester, I felt like a real Londoner, and now my goal is to someday move back to the city permanently. I was so much happier living there because I took the time to really explore everything London had to offer.
Contact: mechoate@syr.edu
---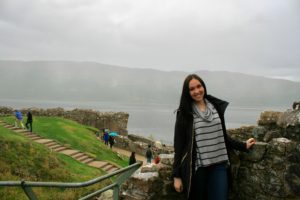 Name: Rachel Brachman '19
Hometown: Tarzana, CA
Majors: Citizenship & civic engagement and Political science
Semester abroad: Fall 2017
What was your most unforgettable experience abroad? My most memorable experience from going abroad was my trip to Poland. Our trip was based in Krakow with a daytrip to Auschwitz and Birkenau. I felt so fortunate standing at this concentration camp, realizing how terrible this time and place was for so many and how much I have to be thankful for. It made me all the more grateful for the opportunities I had to travel and see the world. It allowed me to experience and understand other cultures, which fosters acceptance, thus lessening the chance of such a horrible thing happening again. I am so grateful to have had the opportunity to learn more about culture and history through this trip while I was abroad.
Contact: rkbrachm@syr.edu
---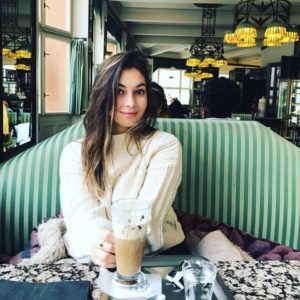 Name: Nicole Williams (Dec. '18)
Hometown: Chicago, IL
Major: Advertising
Semester abroad: Fall 2017
What was your most valuable experience abroad? Visiting Prague, Czech Republic with my mother during the kickoff of the holiday season. My mother is of half-Czech descent, while I am one-quarter Czech, so it was very important for us to explore the birthplace of our family and ancestral ties. We chose to visit Prague the first weekend in December, which was the opening weekend of the holiday markets and Christmas tree lighting in Old Town Square. At the markets, I tried pastries that my great-grandmother used to make, such as Trdelnik (rolled fried dough) and Kolacky, jelly-filled cookies.
Contact: nmwillia@syr.edu
---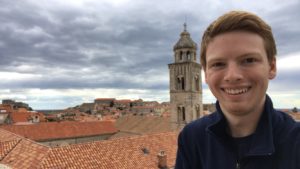 Name: Brendan Tierney '19
Hometown: Berwyn, PA
Major: Broadcast & digital journalism
Semester abroad: Fall 2017
What did you wish you had known before studying abroad? I wish I had known how much smaller everything is in England compared to America before I went abroad. I learned how to live a much simpler everyday life during my time in London, but I packed way too much compared to what I needed and what would fit into my flat.
Contact: bmtierne@syr.edu
---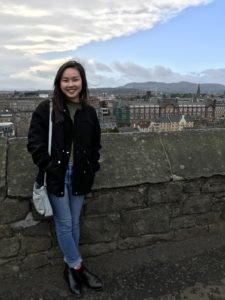 Name: Haley Kim '19
Hometown: San Jose, CA
Majors: Magazine and Marketing management
Semester abroad: Fall 2017
What was your most valuable experience abroad? For me, visiting Lockerbie, Scotland, was one of the most memorable experiences of my entire semester abroad. While it was one of the first trips I took, it stayed in the back of my head because of its connection to Syracuse. While I knew the details of Pan Am Flight 103, the gravity of the plane crash really hit home for me. As a student studying abroad, I really connected with the 35 SU students who were on that plane. They had just finished the semester of their lives, explored Europe and possibly found self-discovery — everything that I was going through, too.
Contact: hykim100@syr.edu
---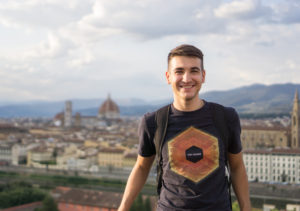 Name: Benedykt Ezlakowski '19
Hometown: Des Plaines, IL
Major: Architecture
Semesters abroad: Spring 2017 (London) and Fall 2017 (Florence)
What would you say to a student undecided about going abroad? A study abroad experience is one of the most best decision that they can make, because even if things are scary and stressful at times, your time abroad will change how you look at the world, it will make it less scary, and you will find the time beyond rewarding. I would point out that getting out of your comfort zone will ultimately make you a stronger and more independent person. I would also reiterate that an opportunity like this doesn't come along often and that while they can, it is extremely beneficial to challenge your perspective.
Contact: bezlakow@syr.edu
---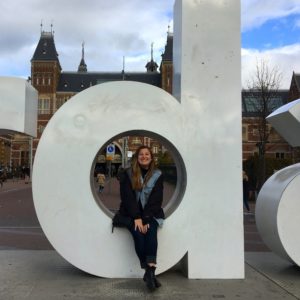 Name: Leah Cooper '19
Hometown: Harrisburg, PA
Major: Public Relations
Semester abroad: Fall 2017
What was the most valuable experience you had abroad? My entire abroad experience boosted my confidence. It made me a more independent person. It made me a better person. There is nothing more satisfying than saying, "I traveled to this country, and I planned it by myself." I had a tough time adjusting to abroad at first. I was very homesick, and for someone who never gets homesick, this was terrifying. My trip to Dublin was the most valuable experience because it was the moment that I realized I could do this. I could enjoy this experience and it would change my life for the better.
Contact: lbcooper@syr.edu
---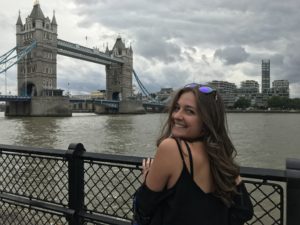 Name: Kristen Brown '19
Hometown: North Haven, CT
Major: Musical Theater
Semester abroad: Fall 2017
What would you say to a student undecided about going abroad? I would tell them about all the great opportunities that rise to the surface from being abroad. I would tell them that for me, abroad served me by making me grow up. The adjective "responsible" has a much more profound meaning. I learned so much about myself, my relationship to the world, America's relationship to the world, culture, and I learned a whole new skill set including a new list of vocabulary from my newfound English and Scottish friends!
Contact: kgbro100@syr.edu
---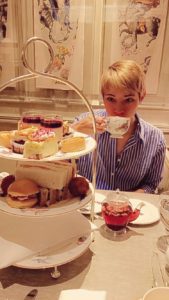 Name: Eliot Sayavong '18
Hometown: Sioux City, IA
Major: Music industry
Semester abroad: Spring 2017
What was your most valuable experience abroad? I would say I learned to live my life in a more fulfilling way. I was surrounded by so much culture and amazing things to do that it made me start appreciating my life a bit more! And I think the spark for that event was when I was climbing the Austrian Alps during my spring break and I got to the top and just felt so happy that I could have this kind of opportunity!
Contact: eesayavo@syr.edu
---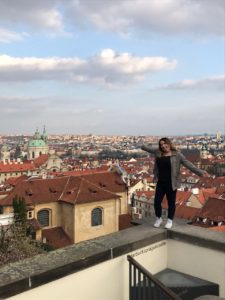 Name: Giana Asterito '18
Hometown: Warminster, PA
Majors: Broadcast and digital journalism
Semester abroad: Spring 2017
What would you say to a student undecided about going abroad? When I was deciding whether I wanted to study abroad in London or away in LA or NYC, I constantly reminded myself that I would never get a chance like this again, a whole entire semester to study in a different country. LA and NYC would always be there, but there is a slim chance that I would have another opportunity to spend that much time overseas learning about different cultures. I would say that studying in Europe doesn't just help with academic growth, but personal growth as well, and knowledge about the real world.
Contact: gnasteri@syr.edu
---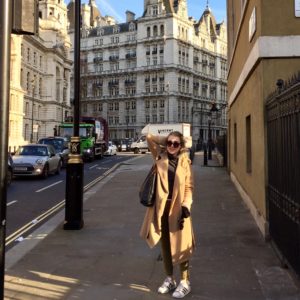 Name: Audrey O'Donnell '18
Hometown: Lafayette, CA
Majors: English and textual studies
Semester abroad: Spring 2017
What would you say to a student undecided about going abroad? If it's possible for you to go abroad, GO ABROAD! Once you graduate from college, real life kicks in, and although you could travel post-grad, there is something really special about going outside of your comfort zone and taking a semester (or more?) off of campus and in an entirely different environment. Not to mention, the ACADEMIC aspect of studying abroad is something unmatched by any other travel experience, in my opinion. The professors I had at Syracuse London were some of the most influential and thought-provoking teachers I have ever had.
Contact: alodonne@syr.edu
---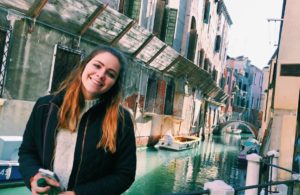 Name: Grace Wnorowski '18
Hometown: Manasquan, NJ
Major: Advertising
Semester abroad: Fall 2016
What would you say to a student undecided about studying abroad? Studying abroad expands your boundaries farther than anyone could ever think possible. While at SU, we are privileged with an amazing campus, classes, and faculty, which are all hard to leave, but trust me, it is worth it. In those four months abroad you'll learn more about yourself and more about the rest of the world than you ever could sitting in a classroom on campus. You can read in a text book about the castles in Prague, you can look at pictures on Google Images, but nothing will compare to walking along those cobble stone roads and seeing giant castles rise into the night sky. You will learn to appreciate these extraordinary moments, but also the small moments, like when your British professors think it is funny that you clap for guest speakers. Wherever you choose to study, you will be experiencing new culture, new lives, new thoughts, and new moments, all of which will push you to grow as a person and expand your knowledge far, far beyond the typical classroom.
Contact: gawnorow@syr.edu
---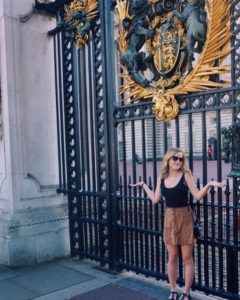 Name: Abigail Wells '18
Hometown: Wyomissing, PA
Majors: Marketing management and Advertising
Semester abroad: Fall 2016
What did you wish you had known before going abroad? Before going abroad, I was obsessively planning every last detail of my time there. I was so nervous I was going to miss seeing something I would never get to see again. I was treating my semester in Europe like a vacation. When I got there, I quickly came to the realization that I wasn't there to sight-see for a little and then leave; I live there. Instead of forcing myself to see every last tourist attraction available, I made my time there more about living briefly like a London local, and my experience was incredible. It made me want to go back there and live there for a little while longer. When I stopped worrying about constant planning and sight seeing and started going grocery shopping in different places or attending different markets, I was so much more enthralled with the abroad lifestyle.
Contact: aewells@syr.edu
---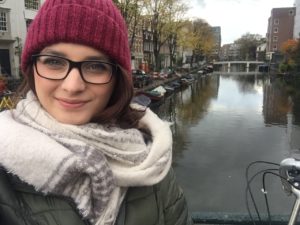 Name: Kim Roth '18
Hometown: Westfield, NJ
Major: Musical theatre
Semester abroad: Fall 2016
What was your most valuable experience abroad? One of many unforgettable experiences happened during half-term. I went on an SU Field Trip to the Adriatic Coast, touring Croatia, Bosnia Herzegovina, and Montenegro with a group of SU students. While in Croatia, we visited the botanical garden on the Island of Lokrum. Upon our arrival we were given the choice to do whatever we wanted for the time being as long as we got back to the ferry at a specific time. While some people chose to go to the Game of Thrones sightseeing, I chose to go on a little excursion with our guides Linda Kalnina and Mark Spokes. We chatted a bit about our past travels and our future hopes of adventure. The three of us shared this amazing vegan lunch while taking in the fantastic views. We hiked the island and even tried some local fruit. It was an incredible day and I got to bond with some people I never would have met if it were not for SU Abroad.
Contact: kimroth14@gmail.com
---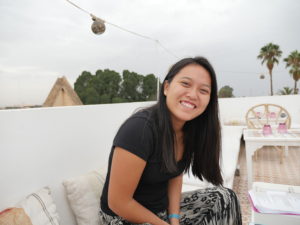 Name: Jacqueline Page '18
Hometown: Potomac, MD
Majors: International relations and TRF
Semester abroad: Fall 2016
What was your most valuable experience abroad? While studying abroad in London, I wanted to get to know British students through the association with University College of London. I decided to try out for the UCLU Lacrosse team and ended up making their women's first team. Within a week of being in London, I had met a group of 20 UCL student athletes and began to learn more about British culture. It was a life-changing experience, beginning to understand the ways in which our lives differed in education, upbringing, and sports. It was unforgettable debating with them about the future of the world and gaining a deeper understanding to all sides of arguments. Overall, all my experiences in London were life-changing, but the core element stayed the same throughout: the London students.
Contact: jlpage@syr.edu