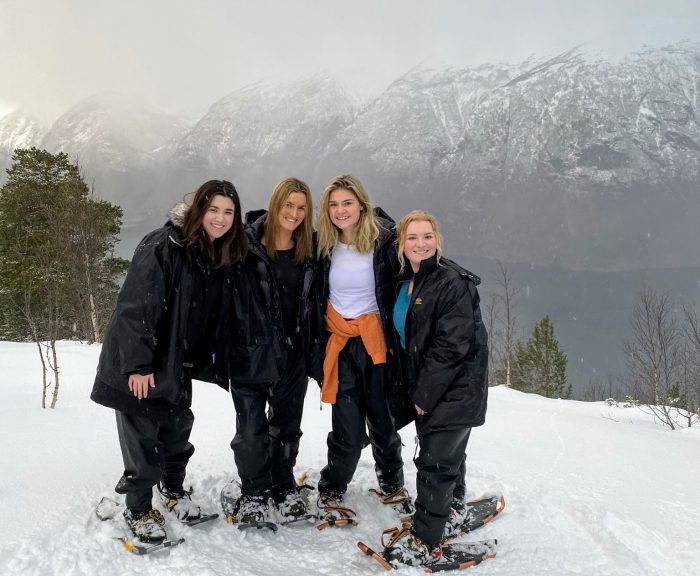 Get ready for your semester in London!
Your fall 2021 semester abroad will be filled with enriching coursework and stimulating cultural activities, engaging teachers, strong student support, exciting educational field trips throughout the UK, and a myriad of opportunities to challenge yourself in ways you can't yet imagine. See below for up-to-date program details.
---
Syracuse Abroad Virtual Take-Off
August 25 – September 10: (OPTIONAL) Get a jump-start on semester credits before you leave for London! You have the option to complete a 3-credit online London course from selected offerings. Depending on your priorities, this could help you to maximize the credits you earn this semester or to give your in-person London schedule more breathing space.

September 7 – 14: (REQUIRED)

All London Center classes begin online with required, introductory, asynchronous sessions.  Meet your classmates and professors and immerse yourself in your chosen classes before travelling to London.

Your study

in

London starts when you arrive, of course. But your study

of

London starts this week with a required 1-credit course, "Mapping London." With a dedicated London professor and a small cohort of classmates, the course prepares you for life in the capital city, continues during onsite orientation, and meets twice more during the term – your own 'home-room' experience during your London semester.
---
Welcome to London: In-Person Program Dates
September 16: Students arrive in London

September 16 – 19: Onsite orientation; "Mapping London" continues.

September 20: Classes begin at London Center's Faraday House

Two study breaks will be offered: October 11 – 12; November 10 – 12

December 10: Last day of classes

December 11: Program ends for students

not

participating on the optional Signature Seminars; departure date for Seminar participants is December 20.

December 11 – 20: Optional travelling seminars (see below for more information)
---
Program Highlights 
Traveling Seminars (

December 11 – 20): At the

end of the semester, students can choose one of two optional 3-credit traveling Signature Seminars,

Sustainability on Trial

(Scandinavia) and

Borders in Flux

(Ireland/Northern Ireland). Additional fees apply. Instructions about how to sign up will follow.

Program Travel:

The London Center staff are planning regular visits, day trips and weekend overnight trips in London and to other parts of the UK. These trips are open to all students. Staff-led, all-school weekend trips during both study breaks include Edinburgh, Liverpool, and Cardiff excursions, with local field trips and day trips organized each weekend.

R. Sadarangani, London

Program Activities & Engagement Opportunities:

Make sense of a changing world: Debate global issues with your classmates and dedicated professors in a wide range of PSY, ECN, QSX and AAS courses
Your Passport, Your Story: Capture your experiences through the London Passport Program and document your semester travels to become a 'London Local'
Become World Ready, Career Ready with professional development courses, internship opportunities and site visits

Housing:

Students will live in flats located in the city center. During the fall 2021 semester, flats will be located within walking distance of the Syracuse London Center.

The Syracuse London Internship Program

will be offering you rich, hands-on learning opportunities. Instructions about how to sign up will be emailed to you separately.

Course Availability

: A wide variety of courses across majors and departments are available to students, allowing you to take a full-time course load.  Several new courses have also been added to London – be sure to check your upcoming program packet to learn more. Taking either an optional pre-semester online course or an optional post-semester Signature Seminar is a great way to earn up to 19 credits.
---
Program Requirements 
Independent Travel

: Because of international health and safety regulations, students must limit any independent travel to the domestic UK (England, Wales, Scotland, Northern Ireland). The Syracuse London staff will share their expert advice on both well-known destinations and hidden gems.  

Visas:

Non-U.S. citizens and students participating in the internship program will need to obtain a student visa. Syracuse Abroad will provide detailed instructions and work closely with students during this process.

Fees:

Due to the shorter duration of the program, the program fee has been reduced from $8,000 to $6,700.
---
Questions about Covid-19 procedures or health and safety abroad?