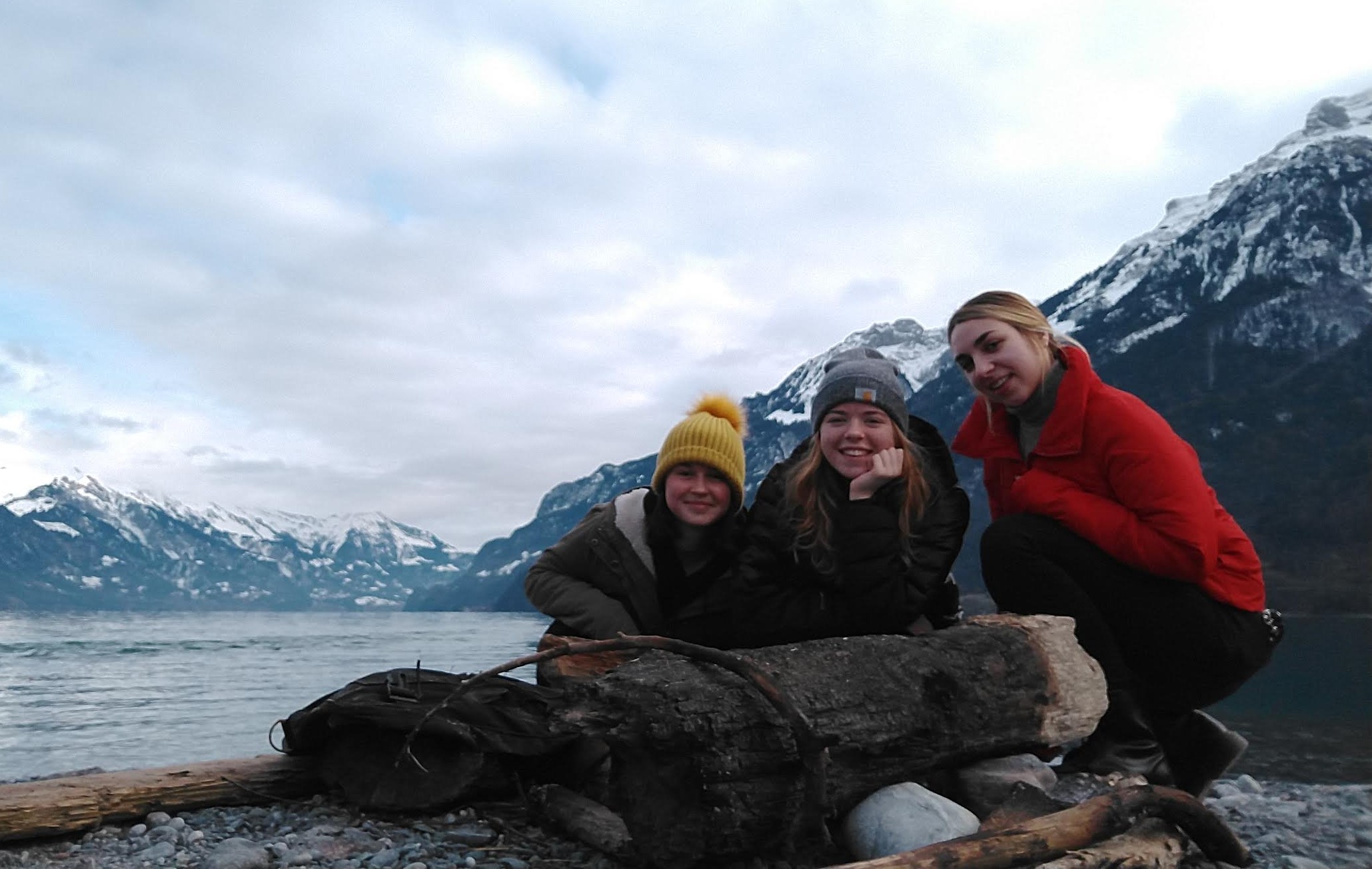 Get ready for your semester in Strasbourg!
Your fall 2021 semester abroad will be filled with enriching coursework and stimulating cultural activities, engaging teachers, strong student support, exciting educational field trips within France and neighboring countries, and a myriad of opportunities to challenge yourself in ways you can't yet imagine. See below for up-to-date program details.
---
Welcome to Strasbourg: In-Person Program Dates
Students arrive in Strasbourg: August 31

Orientation: August 31 – September 5

Classes begin: September 6

Program End Dates:

Strasbourg Center: December 17

French Language Institute: December 18

Université de Strasbourg; Sciences-Po: December 18

Engineering program: December 18
Mid-semester break: October 23 – November 1
---
Program Highlights
C. Turner, Black Forest

Program Travel: The pre-semester Signature Seminar will be replaced by a variety of all-school field trips throughout the semester. In addition to daylong excursions in the Alsace Region and Black Forest, there will be longer trips to Paris and Switzerland. 

Alsace: A daylong outing to explore your region's vineyards, castles, traditional culture, and cuisine!
Black Forest: Just across the Rhine river,  spend the day visiting picturesque German villages and sites dating back to Roman times.

Engage with your Center and city:

Your special Student Culture Card will make all of Strasbourg's rich cultural life easily accessible and affordable.
Gain insight into France, its past and present, through course outings to local sites, from farmers' markets to WWI battlefields.
Meet French and foreign students at Language Exchange Meetings.
Go deeper into the community by signing up for an internship at a school, a non-profit organization, or even a pastry shop.

Global Learning Opportunities: 

Attend a session of the European Union Parliament and watch Europe's politicians debate key current issues.
Apply for an internship at the Council of Europe , where more than forty European nations supervise the continent's progress in democracy and human rights.
Visit the European Court of Human Rights, just down the road from the SU Center, to sit in on a court case.

Housing

: Students will live with a French host family either within the city or in the immediate outskirts along an easily accessible bus or tram line.
Internships:

The Syracuse Strasbourg Center will continue to offer internship opportunities. You will receive information about how to apply for an internship later this spring.
Course Availability

: A wide variety of courses across the disciplines are available to students allowing you to take a full-time course load. 
---
Program Requirements
Independent Travel:

Due to international health and safety regulations, students must limit their independent travel to France, Germany, and Switzerland. The Syracuse Strasbourg staff will share their expert advice on both well-known destinations and hidden gems. 

Visas

: All students are required to obtain a French student visa for their semester abroad. You will receive detailed instructions and close assistance from Syracuse Abroad.

Fees: The program fee has been reduced from $7,500 to $5,900 (Strasbourg Center).
---
Questions about Covid-19 procedures or health and safety abroad?