Study Music in Strasbourg!
Each spring, the Syracuse Strasbourg Center offers Music students the unique opportunity to study jointly at the Syracuse Center and at the Conservatoire National de Région de Strasbourg, one of the most prestigious conservatories in France. 
Program Participants 
The program is specially designed for student studying Music Performance, Music Education or Music Industry: 
At Syracuse University's Setnor School of Music 

 

At any other U.S. college or university

 
See requirements below for more information. 
Program Structure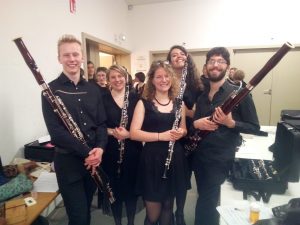 During the semester, students: 
Take private lessons on their principal instrument

 

Take courses in music theory (taught in English at the Syracuse Center)

 

May join an orchestra or other ensemble group at the Conservatoire

 
In addition to your classes and performance ensembles, you will have numerous opportunities to attend musical performances in Strasbourg as well as in some of Europe's most famous concert halls, opera houses and churches. The Syracuse Strasbourg program is your gateway into Europe's vital and diverse music scene. 
To complement their academic studies, participants take part in a traveling seminar to Germany with stops in Berlin and Leipzig. This week-long, faculty-led study tour introduces students to some of the great cities and composers associated with our musical tradition.
---
Meet Zoe, and learn what it's like to live and study Music Performance in Strasbourg!
---
Course Offerings
Required Music Courses:
Additional courses offered at Syracuse Strasbourg Center:
French Language at all levels
Electives including French literature, art history, cinema, history, political science, and philosophy
Requirements: Open to students who have completed a minimum of 3 semesters in a Bachelor of Music or B.A. in Music degree program. There is no language prerequisite, however, all students must take a French language course during their semester in Strasbourg. Minimum 2.5 GPA. 
There is no language prerequisite, however, students are strongly advised to have some familiarity with the French language before arriving in Strasbourg. Knowing French will help enrich your learning experience. Professors at the Conservatory speak some English.  
Acceptance into the program is dependent upon favorable review of music samples by faculty of Syracuse University's Setnor School of Music and the Conservatoire.  
---
Here's why YOU should study Music in Strasbourg!
Program alumni Marie Svoboda '21, recent graduate of College of Visual and Performing Arts, outlines the five reasons why music students should study abroad!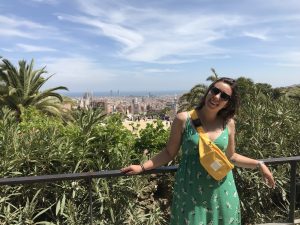 ---
Student Spotlight
"As an organ student, I was so lucky to be able to study with one of the four organists of the Notre-Dame Cathedral in Paris. Studying with the sophisticated French organist developed my musical competency and performance. More importantly, he showed me a novel understanding of the way of life of an organist. Moreover, the Conservatory of Strasbourg allowed me study closely with local French students in the choir, Le Chœur des Jeunes Chanteurs." 
– Yangzhi Xiao '22 
Syracuse Strasbourg, France 
Read more: A Chanson of the Secret Garden