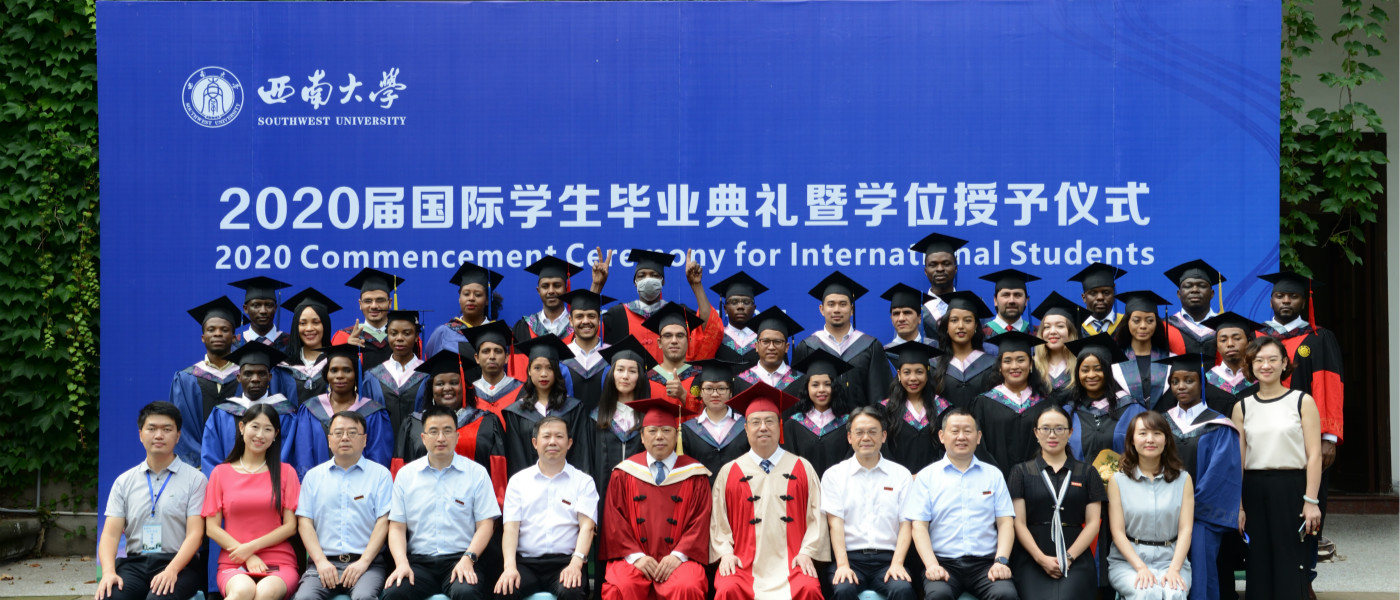 For students in Mainland China who are not able to return to Syracuse for the spring 2021 semester, we are pleased to offer a new program, Syracuse at Southwest University in Chongqing.
In-Person Program dates:
February 27 – Mid-June, 2021 (OLC courses)
February 27 – Mid-July, 2021 (SWU Main campus courses)
Program Overview
Syracuse University is excited to offer a program option through our partnership with Southwest University (SWU) in Chongqing, China. Ranked Top 50  in China and one of the "211 project" "Double First-Class" universities, SWU hosts over 50,000 undergraduate and graduate students, and over 2,000 international students from over 90 countries. Chongqing is one of China's largest cities, home to more than 30 million people and many cultural, historical and natural attractions. SWU is known for its reputable programs in Biology, Education, Psychology and Agriculture.
While at at SWU, you will study alongside Syracuse and other students from SWU and other international universities. You will take 1 to 2 in-person course electives taught by SWU faculty, while also registering for 3 to 4 courses online with Syracuse University faculty. You will receive Syracuse University credit for all coursework completed.
Many classes will be held at the Overseas Learning Center (OLC) on Southwest University's modern downtown campus, while others may also be held at SWU's main campus. The OLC has been designated for students of universities outside of China who were unable to travel abroad, and it holds university classrooms and other necessary facilities.
Through this partnership program with Southwest University's Overseas Learning Center (OLC) located at the International Education Center, you will have the opportunity to:
Study and live alongside other Syracuse University students.
Complete in-person and online courses that will count towards your academic degree.
Have access to SWU campus student services/support and campus facilities, including libraries, cafeterias, study areas, sports/gym facilities, etc.
Participate in SWU academic seminars on campus.
Spend the semester in a limited risk campus environment with COVID-19 protocols in place.
Meet and socialize with Chinese students from other international universities who are participating in similar programs.
Engage with Syracuse University students and faculty on main campus via virtual events and a peer mentorship program.
All program details are contingent upon enrollment numbers and subject to change based on public health guidance issued by officials in China in response to the COVID-19 pandemic
---
Program Dates
| | |
| --- | --- |
| SWU enrollment deadline | Monday, January 11, 2021 |
| Syracuse Main Campus: First Day of Online Classes | Monday, February 8, 2021 |
| Arrive at SWU | February 27, 2021 |
| Orientation | March 1-5, 2021 |
| SWU: First Day of In-Person Classes | March 1-5, 2021 |
| Syracuse Main Campus: Online Final Exams | Tuesday, May 18-Friday, May 21, 2021 |
| In-Person Final Exams (OLC courses) | Mid-June |
| In-Person Final Exams (SWU Main Campus courses) | Mid-July |
Academics
During the semester, most students will take 1 or 2 in-person elective courses offered through Southwest University (with classes starting March 1) and 3 to 4 online courses taught by Syracuse University professors (which will start February 8 following the SU Main campus academic calendar).
You will be able to select among a limited portfolio of courses in a range of academic disciplines including Philosophy, Management, Anthropology, and History.  Students should plan to take all required courses to fulfill their major/minor requirements through Syracuse University online offerings, and only consider SWU offerings to fulfill any elective requirements.  SWU courses will be taught in Chinese.
Please note: In-person course offerings at SWU will be limited, so academic flexibility will be key at the time of registration.
You will receive Syracuse University credit for all coursework completed and the courses will meet Syracuse University's academic standards. During your time at SWU, you will receive academic support for your online and in-person courses from both Southwest University and Syracuse University faculty and staff. Please discuss your academic needs and requirements with your academic advisor prior to registration. Minimum 2.5 GPA requirement.* (See petition process below)
GPA petition process: 
Students who have a GPA between 2.0 and 2.49 must petition for approval to study on the Syracuse at Southwest University program. In order to petition, prepare a brief statement (no longer than one page) explaining the reasons for your lower GPA and outlining your goals for academic improvement. Send the statement to SUAbroad@syr.edu no later than 6pm on January 11, 2021 (China Standard Time). The Academic Review Committee at Syracuse Abroad will review petitions promptly and respond directly to the student with the final decision.
---
Student Life & Support
Students will have access to SWU facilities including library, cafeteria, and gym. Students can eat at the University cafeteria and/or restaurants near both housing facilities within walking distance.
SWU main campus is roughly 60 minutes away from SWU OLC by a combination of foot and subway. Both campuses are within easy walking distance of the subway stations.
SWU will host an orientation for students for Syracuse University students.
Syracuse University students will have access to SWU OLC residential student affairs staff for help and support. SWU OLC has designed activities for students who live and study at OLC including sports, games, movie nights, etc. SWU staff will be available to organize a selection of extra field trips and other activities for Syracuse University students. Students who choose to participate in these field trips will pay a fee for each trip.
---
Program Restrictions
The following restrictions are in place for this program. Students who are not eligible for admission on this program will be withdrawn and will need to pursue a different program option available to them. This program is open for undergraduate students only.
Architecture – Closed to all levels of students
College of Engineering and Computer Science – Closed to all levels of students
Whitman School of Management – Only open to First-Year students
Minimum 2.5 GPA (pending petition process listed above)
---
For more program information, view: