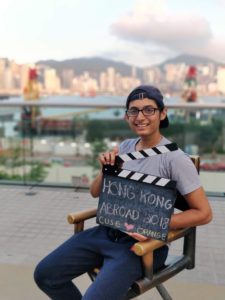 Name: Anjuman Alam '20 G'21
Major: Systems & Information Science
Semester Abroad: Spring 2018
What was your most valuable experience abroad? Through traveling across East Asia, learning in the classroom, and my internship with BSD Education, I learned how to plan a trip to and navigate through a foreign country, I learned about the culture and daily life of people in Asia, and I also experienced what it's like to intern in a startup in a foreign country!
I didn't realize how easy it is to travel until I went abroad. Being able to travel to countries across East Asia helped me get out of my comfort zone and witness the cultural differences between each country. I visited historical landmarks in these countries and observed the significance and impact that history has on the daily life of the citizens today. In addition to traveling, my internship with BSD Education, a technology education company, introduced me to web design coding languages and helped me connect with a group of intelligent individuals who love what they do and are making an impact in educating the next generation of tech innovators. That is why studying abroad is an experience I will always cherish because it helped me grow as a person and discover new passions.
Contact: aaalam@syr.edu
---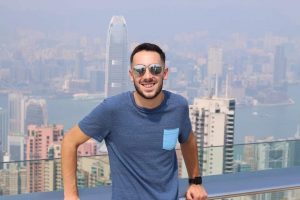 Name: Brian Bauer '22
Major: International Relations, Minor: Chinese Studies and Chinese Language
Semester Abroad: Fall 2019
What was your most unforgettable experience abroad? The most unforgettable experience in my host country was when some friends and I spent an entire day from early morning till late night exploring all of Hong Kong. We each had planned an aspect of the trip with lots of hiking, swimming, and general exploring. We took the MTR, the taxis, asked locals for directions, and really did it all. What made it even more unforgettable was missing our bus stop for the last sunset hike, but then arriving at one of the coolest beaches I have ever seen in my life.
Contact: bbauer02@syr.edu
Topics I'm comfortable discussing: Staying in touch with friends & family, Adjusting to a foreign language, Cultural Immersion, Financing study away, First time abroad, Fitting study abroad into your home campus experience, Health, safety, and support, Meeting locals, Preparing for departure