Syracuse Abroad alums answer the question: How did you manage to return abroad after graduation?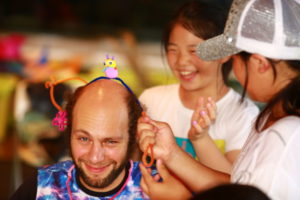 After graduating from SU, I started leading high school groups on month-long immersion trips to China through the Experiment in International Living (EIL).  This eventually led to co-founding Camp Greenwoods in the summer of 2016 in direct partnership with Stateside Adventures which has been a leader in international camp education for the last decade. With offices in Beijing and Shanghai, Camp Greenwoods is based a couple hours train-ride southwest of Shanghai. I've been serving as the bi-lingual Arts Director at Camp Greenwoods since 2016. As it has turned out, the experiences I gained during my study abroad experience in Beijing gave me the youth mentoring experience, Mandarin skills, and intercultural understanding necessary for this position. Though I hadn't studied Mandarin before joining the Beijing program, I found that the language immersion courses at Tsinghua University to be a crucial foundation. They allow a total beginner like me to become relatively comfortable with the language to become a competent mentor for Chinese youth by the end of one semester. Several years later now, I have written a book inspired by my study abroad experience and eventual return to China entitled Holistic Music Education, soon to be published in Chinese.
Emerson G.
Syracuse Beijing '11
---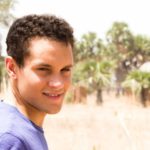 Studying abroad on the Syracuse Strasbourg program during my junior year at Amherst really shifted my focus by showing me how much there was to discover–if only I spoke another language! So I decided to go back to Strasbourg after graduating college and enroll in intensive French classes at the Institut Internationale d'études Françaises at the University of Strasbourg.
After spending that year learning French, I took a job for ten months with a global development NGO in southern Chad, where I coordinated with their field partners in the region, mainly on education and rural agriculture issues. Following that, I started a dual Master's program at Sciences Po Paris and the London School of Economics in Public Policy and International Relations as a way to return to France. At the moment, I am working as a journalist at FRANCE 24 in Paris.
Alexander H.
Syracuse Strasbourg '10
---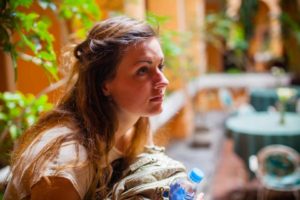 I was a double major in Anthropology and Dance and I studied in the Syracuse Santiago program.   I had such a positive experience with my host family, whom I still speak with and write to regularly, as well as an amazing internship as a Modern Dance teaching assistant at a prestigious theater university in Santiago. The professor with whom I worked quickly became a dear mentor and role model, and she was very enthusiastic about my return to Chile after graduation. When I came back to Syracuse for my senior year, I felt like I had just begun in South America, so it was an easy decision to return to Chile. As soon as I graduated, I got my TEFL (Teaching English as a Foreign Language) certification as well as my Yoga Teacher certification so that I could have a way to support myself in Chile. (I also worked full-time and sold my car to afford the move back.) The day after I graduated from the yoga program, I got on a plane to go back to Santiago. I stayed with friends who were former students at the university where I interned until I found an apartment. Before going back, I accepted a job teaching Business English at Bridge Linguatec Chile, which got me an open visa. After living in Santiago for a year and half, I moved to Valparaiso to pursue more artistic endeavors, and made some of the best friends of my life. My former host family now feels like real family, since I was back in Chile for two years after my study abroad semester. I am currently back in New York City teaching dance and physical education at a charter school, but I am sure I will go back to South America sometime soon either for work or to visit some angelitos I have met along the way.
Bridget W.
Syracuse Santiago '13
---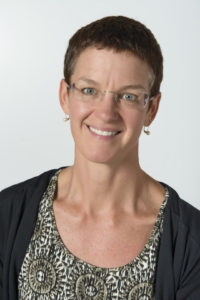 I returned abroad permanently after following a professional route that took about ten years to traverse. As an undergrad art history major at Williams, I spent a semester at Syracuse Florence in spring 1986, an experience that cemented my particular interest in Italian Renaissance art. Upon graduation, I returned to Syracuse Florence as a student in SU's storied Master's program in Renaissance Art. After eventually completing a PhD in art history in the U.S., I returned to Syracuse Florence once again, but this time as a member of the faculty. I feel fortunate to be doing what I love: sharing my passion for art and history with students, enjoying close proximity to the beautiful masterpieces I treasure, and living in a country that continues to enchant.
Prof. Molly Bourne
Syracuse Florence '86; '88 (M.A.)
---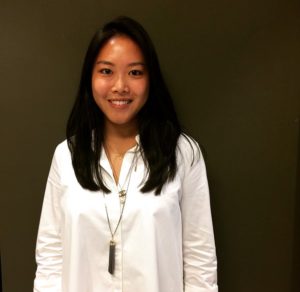 Network, network, network! I was a Retail Management and Marketing major at SU. I went to Beijing during the fall semester of my junior year and I knew I wanted to work abroad after graduation. I ended up attending networking events and was able to land an internship with an oil and gas company in Beijing the summer before my senior year. After that summer, I utilized SU's Career Office and looked at international companies. Whenever a company asked me what my goal was, I would say I'd like to work abroad in the near future. Employers listen to that and they'll make it happen if you fit the role. We are all smart people, but sometimes, we might just need that extra hand to achieve our goal — so network! Networking is key. Attend events and meet people. Put yourself out there because people are willing to help.
After working in the U.S. for a year, my company relocated me to Hong Kong. I do business development for a start-up…and I love the job!
Niki L.
Syracuse Beijing '12
---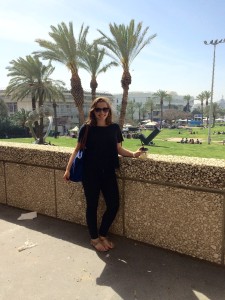 I moved to Israel in June 2017 and am currently working both as a Breaking News Editor at the Jerusalem Post and as a Research and Development Assistant at the Israel Public Diplomacy Forum (a think tank). Moving here was fairly easy as I received essentially automatic citizenship as I am Jewish, so my experience will be different from other people's. Syracuse Abroad made it possible for me to spend a year abroad: I spent one semester in Tel Aviv, Israel, where I live now, and one semester in Strasbourg, France. While I was abroad in France, I interned at the Council of Europe, which, as an International Relations major, was an incredible experience which helped immensely in obtaining my current positions abroad.
I will be staying in Israel for the foreseeable future – I start my Master's degree in October. Since I'm a citizen, I don't have to worry about visas or anything like that, so I'm quite lucky.
Shoshana K.
Tel Aviv U '15
Syracuse Strasbourg '16
---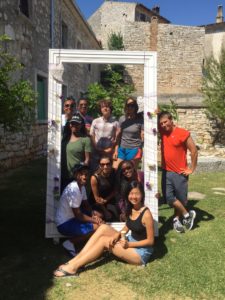 My story of returning abroad is straight out of a fairy tale. While getting ready for graduation from SU, I was contacted by a senior-level administrator in an organization called Student Diplomacy Corps. He found my global ambassador profile on the Syracuse Abroad website and was in need of a group leader for a cross-cultural traveling summer program entitled "The Venetian Empire." What I did as a group leader was very simple: Accompany nine amazing U.S. high school students who were studying abroad in Italy, Slovenia, and Croatia. I helped facilitate the program by helping the tour guides and working out any host family issues that arose. The students I led were some of the smartest, brightest students in their high schools and I could not have imagined going back abroad with a better group of students. The program lasted for 3.5 weeks and it created some of my favorite memories. I never thought that I would ever do something like steer a boat in Piran, Slovenia!
In a way, I am happy that my return abroad was to facilitate a study abroad program for younger students. It almost felt as though I was passing the baton before beginning my career path.
Tina K.
Syracuse Florence '12
Syracuse Strasbourg '13
---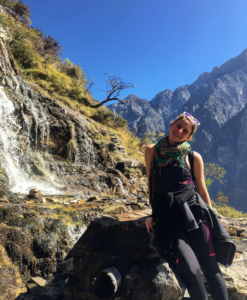 Since attending the Syracuse Abroad Beijing program in spring 2012, I've returned to China twice. After graduating from Barnard in 2013, I worked in Shanghai in educational consulting for a year. I found the job through the Columbia University job board. Last year, I returned to do the first year of my Master's degree at the Johns Hopkins Nanjing Center where I took classes on international relations entirely in Chinese. If could offer any advice to others considering returning to the country they studied abroad in, I would say just do it! I found that the learning process I started while in Beijing deepened in the subsequent years I spent in China. There was still so much more to learn (especially because with over 100,000 characters, the process of learning Chinese literally never ends) and so many more places to see! I'm so grateful to Syracuse Abroad for starting what I hope will be a lifelong involvement with China.
Natalie K.
Syracuse Beijing '12
---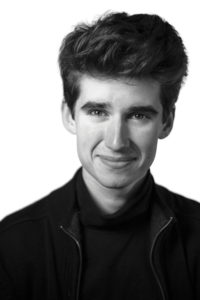 To me, getting overseas again felt like wishful thinking, both on account of "what" I'd be doing, and "how" I'd actually end up doing it. After doing the Strasbourg program in the fall of my junior year — during which time I studied at the university, completed an internship at a local non-profit, and worked to build as much of a base network over there as I could — I was still plagued with which long-term options I could take post-grad. I talked with faculty and friends, and one woman I knew well in the program suggested TAPIF, or "Teaching Assistant Program in France." After doing some research, I found that this program operated under the French embassy in D.C. It was December 2016 at the time, the holidays were coming up and soon I'd return to Syracuse for my last semester, so I slated "researching opportunities in France," to when I got back to campus — surely looking back it was the rather lackadaisical move for I'd come to find the application was due mid-January. Through a bit of persistence, and the graciousness of some of my advisors, I completed it on time. I was selected for the position which begins in October 2017 and includes a long-term working visa.
As for advice to those looking to get abroad again post-grad, I'd say it's never — never! —too early to do some research; find out what's out there, talk to people, see how they've done it. More than that, don't be afraid to be frank and curious. It is much more manageable to ask others "what was your visa process like?" than it is to think "what international organizations would hire me?" Being a bit naive is all part of the process. Lastly, be open. It feels like wishful thinking at times, but if you are adaptable to what options are available, there's no telling where you could end up!
Brendan G.
Syracuse Strasbourg '15
---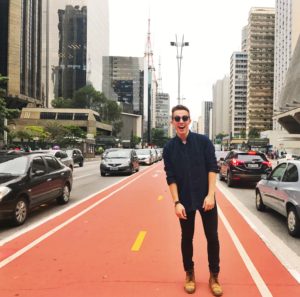 In the summer before my senior year, I decided to apply to the Fulbright English Teaching Assistantship (ETA) program in Spain which included five possible locations. I was especially hoping to be placed in Madrid because that particular location includes a "Global Classroom" component through which I would prepare my students for their Model United Nations conference. Having participated on the Syracuse University Model UN Team, I knew that this program and location would be ideal for me. Also, I studied in Madrid with Syracuse Abroad in the summer of 2015, and I absolutely fell in love with the city. I knew that I would want to return and live in Madrid once more. Throughout the summer of 2016 and my first semester of my senior year, I prepared my essays and collected my recommendations to put together a strong application that demonstrated why I deserve to be a Fulbright Scholar in Spain. In March, I received an e-mail telling me that I was selected as a scholarship recipient and a week later, I received my placement in Madrid. I will therefore be teaching English and a course on Model United Nations in a bilingual high school. While on my Fulbright scholarship, I will also be working on a community project that I will develop throughout my year in Madrid – I have been planning to focus this project on combating LGBT bullying in schools.
Ricky C.
Syracuse Strasbourg '15
Syracuse Madrid summer '15
CET Brazil '16-'17
---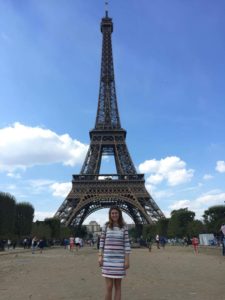 After graduating from Syracuse University,  I spent a year teaching English in a public high school in the south of France through TAPIF (Teaching Assistant Program in France), which I had heard about through friends I had met in Strasbourg. After spending the following year back in the US, I returned to France through TAPIF, this time teaching in the north of France. I ended up staying for 3 years, eventually teaching English at a French university and completing a degree in clarinet performance from a French music conservatory. In 2016, I earned a Master's degree in International Education Management, and I now work for a French language immersion program in Paris. I am very grateful for the semester I spent in Strasbourg, as it turned out to be a pivotal point in my personal and professional life.
Julia K.
Syracuse Strasbourg '09
---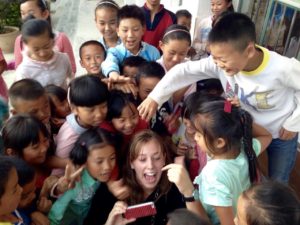 At the end of my semester studying in Beijing, I knew I had to return to China. I craved the adventure and the challenge of engaging across cultures, and I had fallen in love with Chinese language. I scoured idealist.org and other sites for post-graduate opportunities in China. Teach for China — a program modeled after Teach for America, sending Chinese and American college graduates to rural villages to teach in under-served schools — seemed like a natural fit.
My "re-departure" started with a windy bus ride from Kunming, the capital of Yunnan province, to a tiny town called Dayao. After a few weeks living in middle school dorms with dozens of other Teach for China fellows and training as an oral English teacher, I departed again for a tiny village called Weijia outside the little-known city of Baoshan, Yunnan, where I spent a year at the front of several 60-student classrooms, immersed in Mandarin. I started the school's first dance team and my school's principal then took our team "on tour" to the nearby elementary schools. I made friends on the tiny bus that traversed the dirt roads to the city, and I bought my vegetables from local farmers in the nearby town on Sunday mornings. I discussed politics with the school's administration, and chatted with my students about their hopes and dreams (and the occasional middle school crush). Frustration followed miscommunication, but so, too, did understanding. I learned how to control a classroom of rowdy kids, engage students in some not-so-easy English grammar lessons, and properly drink 白酒 (baijiu — a strong, clear liquor) with the local Party officials.
After finishing an academic year in Yunnan, I returned to Beijing for a summer internship with Elite Scholars of China, working with their testing department to write curricula designed to prepare Beijing high school students to take the TESOL exam. My "re-departure" exposed me to several sides of China that I hadn't seen in my semester studying abroad, and the great variance in wealth developing between the rural areas and the urban elite.
I encourage all college graduates to spend time abroad. Challenge yourself to live in a new culture, and you'll grow immensely!
Molly L.
Syracuse Beijing '12
NOTE: As of this posting, Teach for China is currently not open to non-Chinese citizens due to visa issues.
---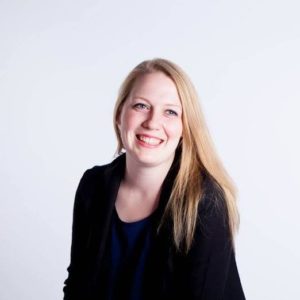 Before my freshman year at SU, I was an exchange student in France for a year through the Rotary Youth International Exchange Program. It was then that I first developed the European bug and knew that I would want to return during my time at Syracuse. I studied on the Syracuse Strasbourg program in the fall of 2013 and loved the experience. It is such a quaint and picturesque city and the program is immersive and intimate. During a weekend trip to Munich, I met an Englishman and in an unlikely turn of events, we fell in love. During the rest of my semester, we made trips between France and England to see one another. After I returned home to Syracuse, our relationship continued to grow, with help from Skype and Facebook Messenger. After I graduated in 2015, we became engaged and a year and a half later I found myself back abroad, this time living just outside London. I moved over with no job, but I quickly found a full time job working as a visual merchandiser and sales advisor as I continue to seek out roles in the communications field.
Love brought me back across the pond and I am enjoying the exciting adventure.
Maggie A.
Syracuse Strasbourg '13