Welcome to Syracuse Florence!
Celebrating over 50 years of existence, Syracuse Florence is one of the oldest and most reputable study abroad programs in Italy. Since 1959, when the first 30 students came by ship to study at what was then called the Syracuse Semester in Italy, the Syracuse Florence program has grown to an average of 250 students per semester. The heart of the campus is still the lovely Villa Rossa, the 19th-century family estate of Conte Mario Gigliucci in Piazza Savonarola, and its beautiful garden.
In addition to the art, architecture, history, fashion, and food for which Florence has long been known, you'll find a city that's fast becoming an international hub for European politics, business, narrative medicine, and international education. You will be an active participant in city life, as community engagement is a hallmark of Syracuse Florence. Earn credits and add international experience to your résumé by interning with one of Syracuse Florence's 50 partners. Use the city's museums, churches, and piazzas as your open-air classrooms and find your place in Florence.
---
Tuesday, October 3
---
36 Hours in Florence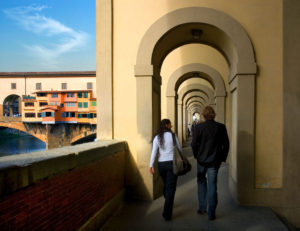 Watch this New York Times video, 36 Hours in Florence, and discover why so many students choose Florence as their study-abroad destination.
---
Travel Advisory Resources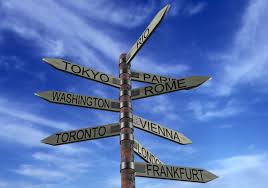 For safe and informed travel, please refer to the following websites for updated travel advisories:
The Overseas Security Advisory Council (OSAC)
Additionally, you can stay up to date on delays, strikes, and other related issues that could occur while traveling beyond Florence by registering for email alerts with ISOS. Member log-in instructions can be found on your ISOS membership card.