---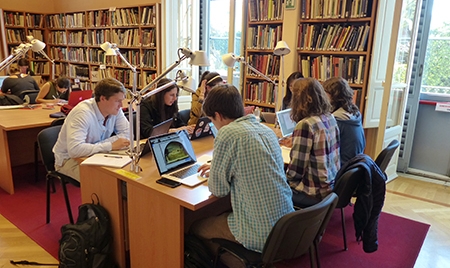 HOURS
| | |
| --- | --- |
| Monday-Thursday | 9:00 a.m. – 6:00 p.m. |
| Friday | 9:00 a.m. – 2:00 p.m. |
| Saturday | Closed |
| Sunday | Closed |
The SU Florence Library is located on the ground floor and basement level of the Villino building. With over 14,000 books and DVDs, it's one of the largest English-language libraries among study abroad programs in Italy. Since 1959, the collection has constantly grown to support the program's diverse and expanding curriculum.
---
SUF Florence Library Search Catalog
The Softink Liberty Library Search Catalog is available to all SU Florence students, faculty and staff with an active SU email account.
ON-CAMPUS access to the search catalog is possible from any networked computer on campus or from the dedicated computer in the library (Villino, ground floor, large reading room).
OFF-CAMPUS access is possible through SU's Remote Destop Service (RDS), as described below:
Go to the RDS sign in at: https://rds.syr.edu.
Log in with your SU NetID and password (ignore the "loading" message that appears).
Click on the SULabs icon.
Allow access, if asked.
Open Google Chrome (Find in applications: Click on the Windows logo in lower left corner of your Remote Desktop screen).
Type "suflibrary.syr.edu" into Chrome's URL address bar.
Browse Softlink Liberty's online search catalog as needed.
Sign out of the SULabs Remote Desktop when done.
---
The Collection
Books are catalogued using the Library of Congress (LOC) classification system (a combination of letters and numbers, such as: DG442 .W658 2006).
Call numbers with an RES prefix are held on Course Reserve in the Library Office and must be requested from the Library Coordinator and returned to the circulation desk after use.
Call numbers with no prefix are in the open stacks in the locations indicated below and can be retrieved by the user, or with the help of the coordinator.
All books must be checked out at the circulation desk before leaving the library.
Course Reserves
One copy of every required text is kept on Course Reserve in the Library Office. These items are available for 2-hour or same-day loans, depending on demand.
Books on Course Reserve must be requested at the Circulation Desk.
Semester Loans
Extra copies of many textbooks are available in the Library Office for semester-long loans. Check with the Library Coordinator about the availability of extra copies before buying course texts.
---
Course Textbooks
If extra copies are not available in the library, personal copies of textbooks can be purchased at the Paperback Exchange bookshop on Via delle Oche, n. 4/red  (with the exception of Italian language textbooks. For these, see below).
Italian-language textbooks can be purchased at La Feltrinelli bookshop on Via Cerretani, n. 30/red.
Both bookshops are located within a few blocks of each other in Florence's historic center close to the Cathedral of Santa Maria del Fiore (aka the "Duomo").
---
Notice to Faculty
:
Please contact the Library Coordinator at least one month before the start of classes if your course includes required texts, DVDs, or other items that need to be purchased or put on course reserve.
Notice to Students
:
See also the page dedicated to: textbooks and coursepacks.
---
Online Databases and Journals
All SU Florence students, regardless of home institution, can use their Syracuse NetID and password for round-the-clock access to all online databases and journals licensed by SU Libraries.
Research Guides provide suggested online resources as a starting point for research. Guides are listed by department prefix.
The world of digital resources can be overwhelming. Wikipedia may be a good starting point, but it should never be the last stop! For help finding and obtaining scholarly resources, contact the SUF Library Coordinator or use the 24/7 chat option below.
A 24/7 Live Chat service is available through SU Libraries.
---
Other Sections
Fiction for Fun
In addition to academic resources, the library (Sala Dante, basement level) has a large selection of mystery and romance novels that have been donated by departing students or staff and faculty. These are not catalogued as part of the regular collection, so they do not need to be checked out.
Monthly Highlights
Highlighted books and DVDs are featured on the display shelves next to the Circulation Desk. Featured titles are selected according to a common theme relevant for that month.
Travel Guides
Travel guides for Italy and Europe can be found in a special Travel Guide section in Sala Dante on the Basement level.
Movies and More
Over 500 DVDs in English and Italian are available to all SUF students, faculty and staff. Genres range from comedy to cult, romance, drama, biopics and more. For streaming, see Kanopy c/o Syracuse University Libraries.
---
Printing Options
Students can use personal laptops in the Library to print to the wireless printer located in Rm. 10 on the ground floor of the Villino.
Desktop computers are located in the basement of the Villa Rossa. These are networked to black & white and color printers.
The cost of printing is deducted from the user's prepaid $20 Syracuse printing quota.
---
Lockers
Over 60 lockers are available on the ground and basement levels of the library for storing books, laptops, and backpacks for the duration of the semester.
Locker keys can be obtained at the circulation desk on a first-come, first-served basis.
A mandatory 10-euro deposit will be fully refunded when the key is returned at the end of the semester.
---
Library Policies
All library users are expected to comply with the SU Florence  Library Policies and Procedures.
---
Research Assistance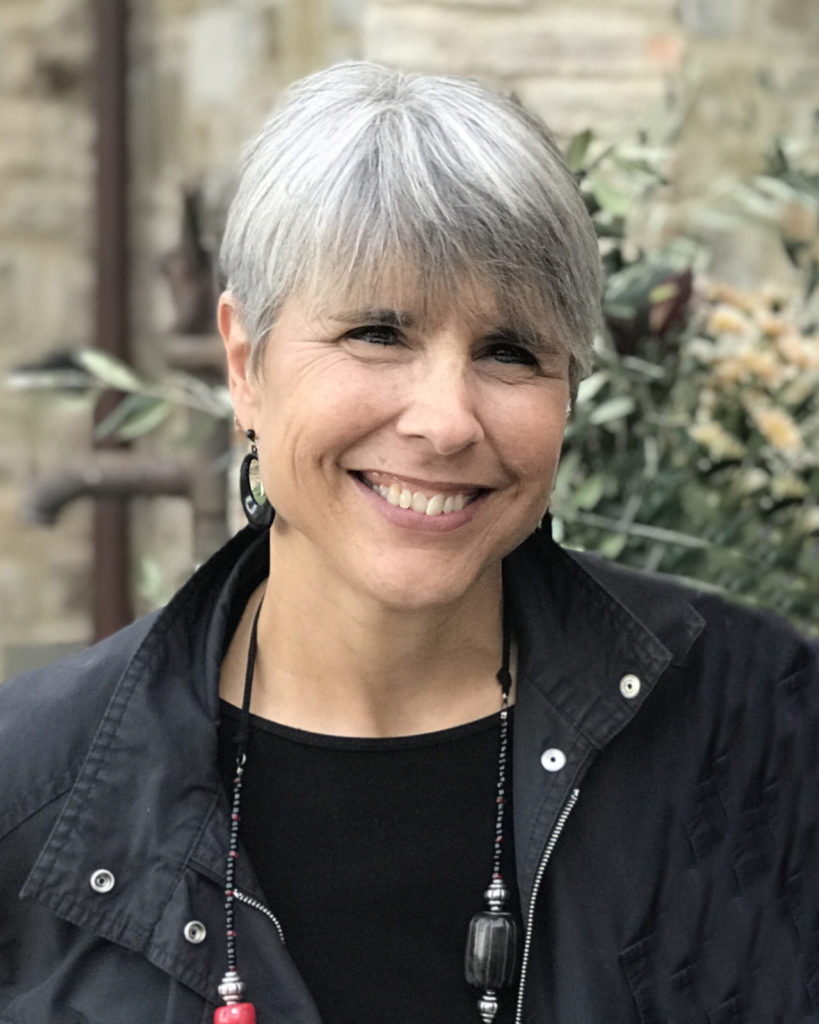 For more information or research assistance, please contact Sylvia Hetzel, Library Coordinator, at syhetzel@syr.edu.