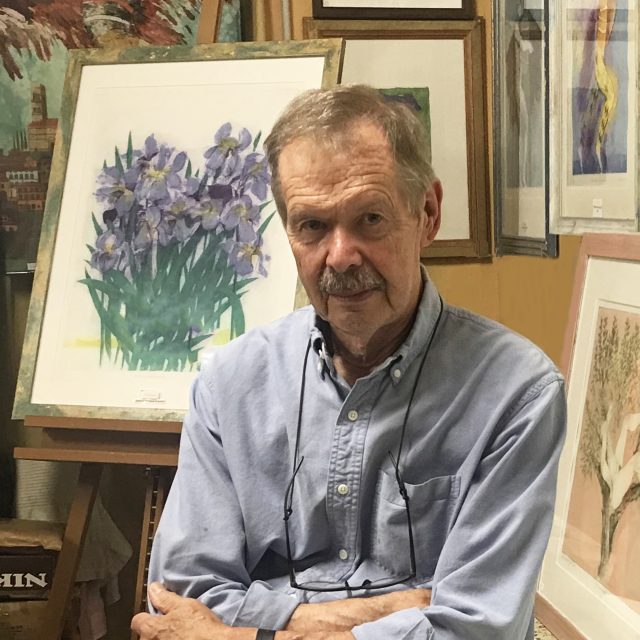 On July 2, the exhibition "Kraczyna 50 years in Barga" opened in Barga (province of Lucca) and will remain open to the public until September 3.
Housed in the spacious Santa Elisabetta Conservatory, the show pays homage to Master Printmaker Swietlan (Nick) Kraczyna, who recently retired from Syracuse University's Florence program and has been spending his summers in Barga since 1973. Best known for his iconic multi-plate color etching of Barga Castello, Kraczyna has been creating images based on his personal relationship with the picturesque medieval town for the past 50 years.
The retrospective includes over 65 pieces of his work including woodcuts; aquatint, drypoint, and multi-plate color etchings; mixed media works; and oil-on-canvas paintings. It is promoted by the Municipality of Barga in collaboration with the Giovanni Pascoli Foundation and the Santa Elisabetta Conservatory Foundation under the patronage of the Tuscan Region and with the support of Villa Pascoli Onlus.