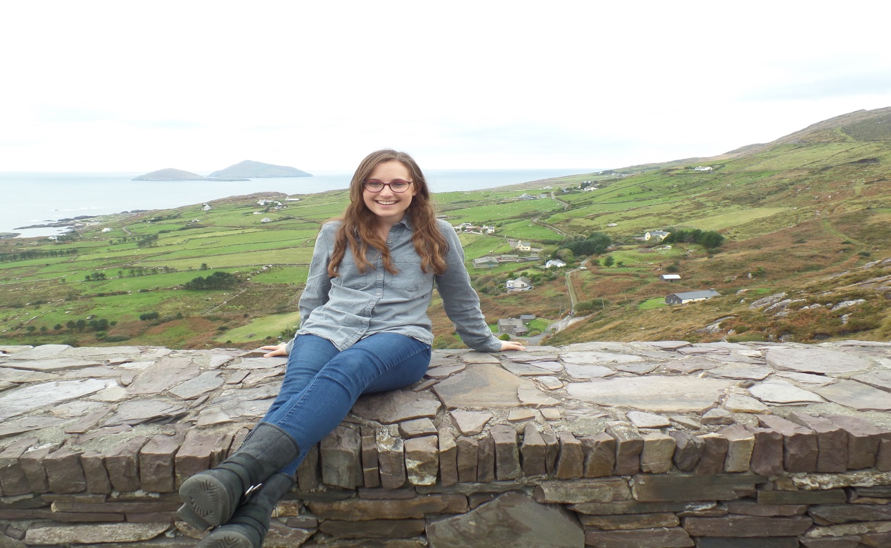 Fall 2016 abroad students are returning home, back to campus, with time to reflect on their semesters away. Sarah, a sophomore engineering and computer science student, went to University College Dublin (UCD), and shared her experience with us:
"My semester abroad in Ireland has been an experience unlike any other. The students and faculty at UCD were very welcoming and supportive upon my arrival and throughout the semester. I enjoyed learning from knowledgeable professors and alongside talented students. I appreciated the hands-on approach that all of my modules employed. In construction materials, I built a Christmas decoration out of concrete, timber, and an electronic starter kit. In fluid mechanics, we worked with a pump and a turbine, and in physiology, we analyzed images of nerves and tissues. These activities allowed me to apply knowledge learned in lecture. I also took the module Discovering Ireland: Landscape through which I attended field trips to Meath, Westmeath, Carlow, and Kildare; we visited fascinating tombs, impressive monasteries, and intricate castles to learn about Irish history and culture.
The UCD campus is beautiful and features ponds and footpaths through the trees. There are countless clubs and societies, so I enthusiastically joined Snow Sports, Ultimate Frisbee, Engineering Society, International Student Society, and Erasmus Student Network. International Student Society and Erasmus Student Network (ESN) exposed me to a wide variety of adventurous international students. I joined ESN's trips to Kerry and Northern Ireland and met students from twelve other countries.
All in all, I fell in love with UCD, Dublin, and all of Ireland. I have a new appreciation for Irish landscape, culture, and history, and I am so grateful for this unforgettable semester. I highly recommend a semester abroad in Ireland to anyone seeking adventure, friends from around the world, and newfound independence."