Our Commitment to Diversity
Syracuse Abroad strives to create spaces that make every student feel welcomed, supported, empowered, and valued. Studying in a different country exposes you to diverse perspectives, values, and ways of living. These experiences are exciting and challenging.

Our students embody a range of backgrounds and identities, and our programs and partners aim to prepare all students to adapt and thrive in these new environments. Resources and services are available to help you understand and reflect on the diversity in your host country, your home country and your own sense of self.
For students who wish to study abroad, it is important to be aware of and understand the differences in cultures, lifestyles and customs in international locations. Syracuse Abroad recommends researching your location or program of interest and the situation that impacts you.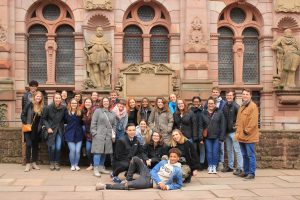 Resources available: