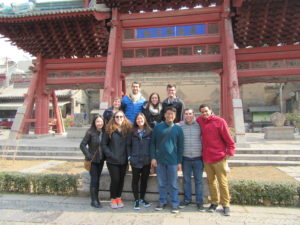 Cultural perceptions of race and ethnicity vary significantly around the world. Racial and ethnic identities abroad are important topics to research when deciding where to travel and study abroad. Syracuse Abroad encourages you to learn about the cultural differences, including norms, stereotypes and colloquialisms, in your host country, city and every subsequent place you choose to explore.
Use these resources to get started:
Race Abroad Guide: PDF developed by 'Glimpse: study abroad acclimation guides,' to provide students with an understanding of race in foreign countries.
Students of Color Abroad: View questions, tips and recommendations about how to prepare for your study abroad experience.
Office of Multicultural Affairs: Syracuse University organization dedicated to the support and promotion of academic achievement and multicultural competence.