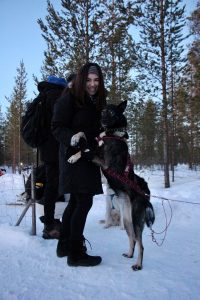 My name is Olivia Ly and I am majoring in public relations with a minor in psychology. I went aboard my second semester, junior year.  I chose Syracuse London,  as it was easy to take classes towards my major, allowed me to pursue an internship, and enroll in a  signature seminar to start my program. The staff at Syracuse London were great. The professors were invested in not only our academics but also how we adjusted to London. In almost every class the professors would give some sort of  advice on travel and places to visit in London. Syracuse London worked with me to give me a great work, academic, and life balance, I would attend classes Monday and Tuesday, intern on Wednesday and Thursday and was able to travel and explore Friday to Sunday. London is such a diverse city that it truly has something for everyone. It is very easy to travel to different countries and explore other parts of England.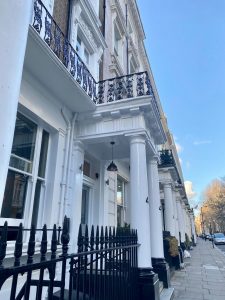 Syracuse London offered a variety of courses that allowed me to fulfill requirements for my public relations major and psychology minor. Syracuse London offered several Newhouse requirements such as Communication Law, Diversity, and the Global experience. I was able to choose from a few different psychology courses that allowed me to study health in different  cultures and study forensic psychology through popular British cases such as Jack the Ripper. These courses included field trips that allowed me to gain a better perspective of British culture.
Before my time at Syracuse London, I participated in a signature seminar: Sustainability on Trial in northern Europe which was a 3 credit class that took place over 11 days. In just 11 days, I was able to visit Sweden, Finland, and Norway. This truly is one of my favorite experiences I had aboard as I was able to go dog sledding, feed reindeer, and go snow shoeing, all while also gaining class credit, meeting new people, and becoming more environmentally conscious. I would strongly recommend that anyone who loves to learn, and travel sign up for a signature seminar. The 11 days are planned for you, all you have to do show up ready to learn and explore.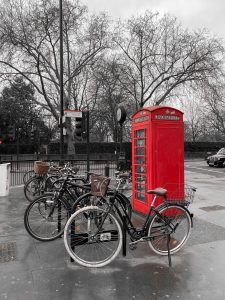 During my time in London I interned at Matter Of Form, a luxury brand, design and eCommerce agency. The agency worked for clients such as, Breitling, Knight Frank and Estée Lauder. Having an internship abroad taught me about a global workplace. I was able to develop as a professional while also learning how offices in London differed from that of the U.S. The contacts and skills I gained have given me further insight into the career I wish to pursue after graduation. I would work every Wednesday and Thursday 8:30 to 5:30, which allowed me to commute like a local and really understand what it was like to work in London. My coworkers were able to give me travel recommendation and places in London to further explore. Mater Of Form, had a great office environment, and would often attend agency events during and after work.
I loved my time in London thanks to Syracuse London!
Olivia Ly '21
Syracuse London