My name is Laura Kenneway, a sophomore at Syracuse University, and I recently attended the University of Queensland in Brisbane, Australia in fall 2022! I am majoring in Forensic Psychology here at Syracuse with my graduation year being 2025. Choosing to go abroad was one of the best experiences I have ever had.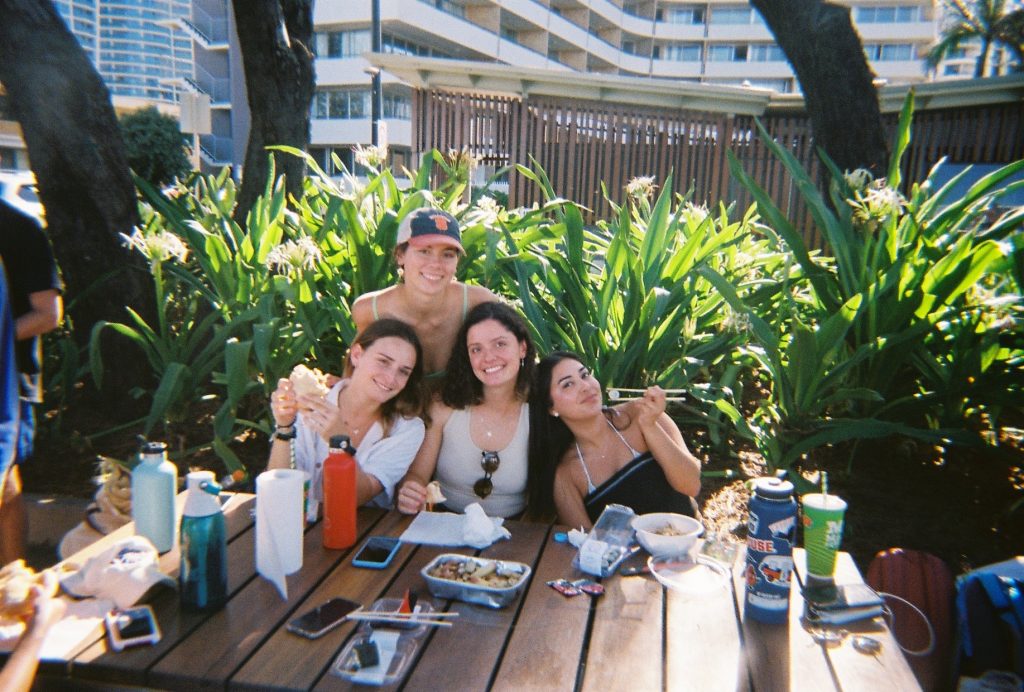 Being only a sophomore, I realized that many people thought you could not go that early in your college career, but you can go whenever suits you! I knew I wanted to study abroad in Australia for about eight years now, so honestly I wanted to get out there as soon as possible. I am happy to talk to fellow students about Australia or World Partner Programs in general! I know a lot of the abroad students choose Syracuse Programs at the satellite campuses but there are plenty of other places to travel as well. I can talk specifically about homesickness, traveling alone, researching, or just about my experience abroad!
This program was a World Partner Program, so rather than going with a group of Syracuse students, it is more independent and you go to a separate university in the country you wish to study. I traveled 10,000 miles across the world not knowing one person. That may seem very daunting to some, but these universities do so much to help their foreign students. For example, mine has a group called Quest which was a club for all of the study abroad students at the university. This club allowed us to go on overnight trips, attend fun restaurants, and so much more so we could become comfortable and get to know each other. I was able to meet incredible people from all over the world. Some of my best friends now happen to be from Argentina, Mexico, Chile, Australia, Germany, and France. That is why I recommend the World Partner programs so much- they allow you to meet people from all over the world and experience new
things on your own.
Every place was so accommodating and helpful when I had questions, and this brings me to some things that I believe everyone should do before going abroad. Research, research, research the country you are going to. For Australia, I had to get a certain student visa and overseas healthcare insurance. You want your experience getting there to be as smooth as possible and having all the information sorted months in advance will do that. And if you were to travel to different countries while abroad, like me, look into their requirements as well.
As I mentioned, this experience has changed my life. I am planning to take extra courses here at Syracuse to graduate a year early so I can go back to the University of Queensland to continue my schooling in a masters program and potentially move there permanently. It truly felt like the right place for me and if I did not travel abroad, I would have never known that. So my advice is to just go for it. Travel out of your comfort zone because there is so much of the world that is meant to be explored and experienced.
Laura Kenneway '25
Forensic Psychology
University of Queensland