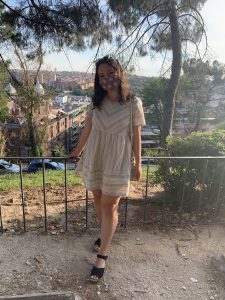 When studying abroad in Madrid, Spain some of my favorite experiences involved learning about and exploring different cultures within the context of another country. My name is Whitney Welbaum and I am graduating in December 2022. I am majoring in public relations with minors in Spanish and cultural anthropology. I chose to participate in the Madrid Summer Session 2021 to improve my language skills and to learn more about Spanish culture. What I did not expect was to also be able to experience the diversity of different groups of people also living in Madrid from other countries and cultures.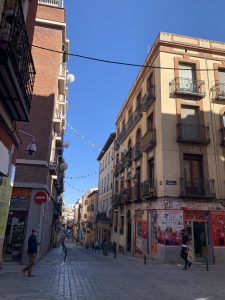 I first learned about the Lavapies neighborhood in my Spanish language and culture class. Lavapies is known as the multicultural neighborhood in Madrid, where you can find people from diverse backgrounds all living in the same area. In my class, we learned about the diversity present in Spain as well as the issues that come up during cross-cultural exchanges. My studies really helped open my eyes to the depth of cultural identities in Spain and how diverse cultures functioned in different contexts. I was also able to explore my own identity as a biracial person, I found it exciting to learn about Chinese communities living in Spain. Exploring my own identity and finding communities that I could directly relate to was a truly enriching and comforting experience.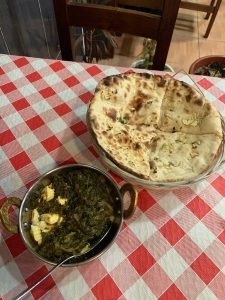 Some of my favorite memories from my time in Spain are from exploring Lavapies. There were days where I would just wander the streets and alleyways of the neighborhood, stopping by shops that caught my eye. I was able to practice my Spanish with the shop owners while also learning about local artisans. Lavapies was also one of my favorite places to eat lunch or dinner, there was a wide variety of international foods to choose from. I was able to sample Indian, Greek, Japanese, and other international cuisines. I look forward to when I can visit the neighborhood again in the future, it is the type of place that I feel like I can constantly learn more from.
Whitney Welbaum '22
Syracuse Madrid Summer Session