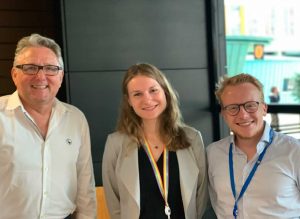 Hi – my name is Karen and during the summer of 2019, I spent my time interning at the Council of Europe in Strasbourg. The Council is an intergovernmental organization with 47 member states, working to promote democracy, human rights, and the rule of law within its jurisdiction and beyond. As I am working toward master's degrees in both Public Administration and International Relations, this presented an opportunity for me to gain insight into both my areas of interest simultaneously. I had my office in the Agora building, which not only gave me great access to my team members and other interns, but also provided for a very interesting work environment overall.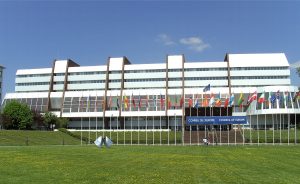 My assignments were focused on various research projects relating to human rights, with the main emphasis being on environmental issues as these impact, and are impacted by, human rights. I also wrote speech drafts, proofread documents to be sent out and published, and took notes at different meetings. The most valuable experience for me during my internship, however, was the opportunity to experience how the organization functions. It was important to my supervisor that I get as much out of my experience as possible, which led to her encouraging me to attend different plenary meetings, sessions, and voting procedures. These areas were not directly relevant to my work per se, so I was not required to take notes and work during that time but was encouraged to just attend and take in the experience. Through these instances I also got the opportunity to network and socialize with relevant actors from my field during breaks and lunches, which gave me much insight into the world of international relations and thus complimented knowledge gained from the classroom.
As an international student, I originally did not intend on going abroad for my internship experience. However, gaining directly relevant experience from various cultures is immensely important, especially in a field as diverse as international relations. Being from Europe originally, but having taken all my higher degrees in the United States, this internship also provided me with an opportunity to develop experience from and connections with the European diplomacy.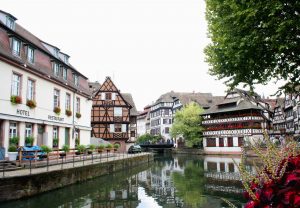 My time at the Council of Europe overall stands out to me as one of my most valuable experiences so far. It provided me with opportunities to learn processes, skills, and tools for my future work, in addition to giving me insight into the world of international diplomacy on several levels. Additionally, Strasbourg is a beautiful city, with a vibrant student environment and many opportunities for European travel. I definitely recommend taking advantage of this unique opportunity!
Karen Reitan
Strasbourg Summer Internships 2019
Learn more about Internships in Strasbourg