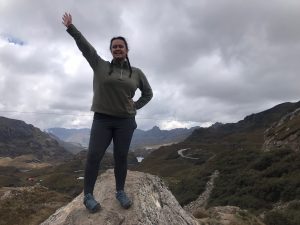 ¡Hola! My name is Miranda Carlo, I am a junior at Syracuse University, majoring in International Relations and I will be graduating in the fall of 2021 semester. I studied abroad during my spring semester of 2020 in a Syracuse Abroad program in Santiago, Chile. I always knew, since high school, that I wanted to study abroad and that is one of the reasons why I chose Syracuse University. After I researched the different programs that Syracuse offers, I was between the World Partner program in Brazil and the Syracuse abroad program in Chile. I was debating between these two because I knew I wanted to go to South America, but the Chile program is completely taught in Spanish and Brazil is in English. I was extremely nervous and not confident at all with my Spanish, but I ultimately chose Chile because I really wanted to learn the language. In addition, this program has many other cool aspects such as the Signature Seminar and the Cuenca Immersion program in Ecuador. In addition, this program works very well with my major, all the classes I took were able to count for my major. I was not only studying cultures and politics that I was interested in but also allowed me to advance my academic progress.
I absolutely loved the Signature Seminar for this program, we got to travel for 2 weeks through 3 different countries, Chile, Argentina and Uruguay. It was an amazing time to learn about the similarities and differences between each country in regard to their history of dictatorships and general cultural aspects.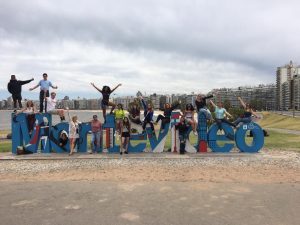 Since my program was cut very short due to COVID-19, the majority of my semester abroad was spent in Cuenca, Ecuador for the immersion program. This part of the program is only required if you do not have all the necessary levels of Spanish completed and, as a sophomore, I knew I wanted to do this program to improve my Spanish for Chile. My cohorts and I took one Spanish class and did so many awesome activities set up by CEDEI (the school name in Ecuador) such as cooking classes, dance classes and long day trips on the weekends, my favorite one was when we hiked a mountain. We all had so much fun and were able to become more confident in using our Spanish.
While I was abroad, I had so many different experiences that I would never be able to have in the US. For one, I attended the Women's March in Santiago, Chile. I cherish this experience like no other because it was my first ever march that I attended and the significance of this march in Chile allowed me to understand and appreciate march and protest culture a lot more. In the program, one thing we learn a lot about is the dictatorship of Pinochet in Chile. While learning about all the human rights violations that Chileans have faced, this march became that much more important to attend and be part of.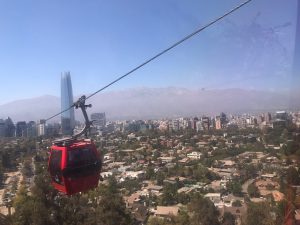 I truly changed as a person from when I studied abroad. It was the first time I traveled by myself and I had to adapt to a lot of new situations that I have never experienced before. I feel like I have become more independent, less insecure and more confidant that I can handle uncomfortable situations. Overall, I always considered myself a pretty open-minded person who understand all different opinions and aspects of life; however, studying abroad has opened my eyes to so many new, ideas and perspectives that I would never have thought of before. I have never had so much fun learning and becoming a better version of myself.
Miranda Carlo '21
Syracuse Santiago