Hola! My name is Leah Ford and I spent the Spring 2022 semester studying abroad in Madrid, Spain. I will be graduating in Spring 2023, with majors in finance and accounting. Here are some questions and answers about what it's like to study in Madrid: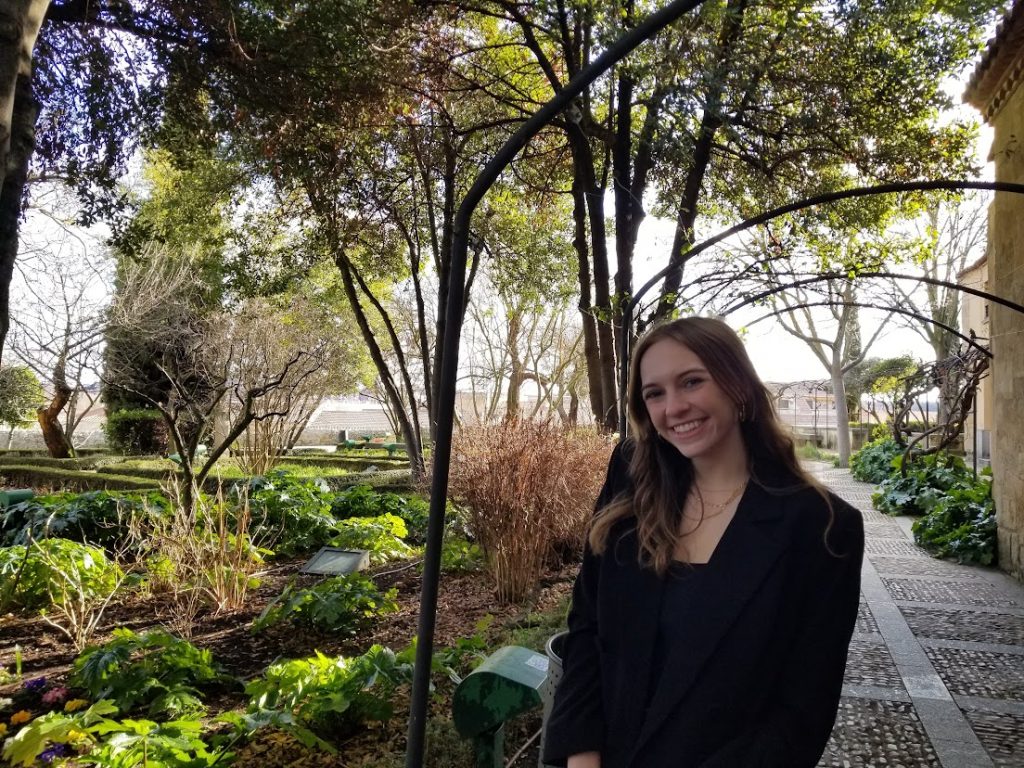 Why did you choose this program?
Out of all the options for study abroad locations, Syracuse Madrid aligned best with my academic, personal, and experiential goals. As a Whitman major, a majority of the courses offered fulfill the arts & science elective requirements, giving me a wide range of options to learn about topics I wouldn't typically take on campus. I also knew I wanted to be somewhere with a different language to expand my knowledge and step outside of my comfort zone. I was able to learn so much through my Spanish class, living with a host family, and immersing myself in Spanish culture. The professors were extremely supportive of my academic goals and gave opportunities to visit local museums and monuments to learn through primary experience.
Personally, it was my first time out of the country, so I wanted to make sure I was really pushing myself. Besides coming to Syracuse from home, I had never felt confident enough to travel on my own. Being with the program was the perfect mix of support and independence outside the country. Personally, I wanted to become more outgoing and able to tackle day-to-day tasks. By the end, I was comfortable going up to new people and embrace being uncomfortable. My mom came to visit while I was abroad and she said she noticed a visible difference with my confidence.
It was also really important to me to have a holistic experience and take advantage of all opportunities. The Madrid program offers a lot of activities within the city, as well as travel throughout Spain. I was able to learn so much about the culture, the food and the history. Madrid is also a major travel hub and the airport is amazing, making it super easy to travel internationally.
What interesting courses did you take abroad?
Healthcare in Europe- This course compared the US healthcare system to European systems, such as Spain, NHS England, and Germany. We discussed the funding and performance of these systems. Additionally, we took a trip to one of the local hospitals to learn about how they operate.
The Business of Sport- I thought this class was extremely engaging and interactive. We completed case studies weekly to take a deep dive on certain sports events. Also, we took multiple trips to both the National Golf Center and "Go Fit." We were fortunate enough to have a few guest speakers speak about their sports businesses.
Drugs & Human Behavior- In this course, we analyzed numerous types of drugs and how they impacted human psychology. We also focused on legalization and how different countries view drugs. It was a group-oriented class, so we were able to collaborate and create meaningful projects.
Did you travel on your own while abroad?
Short answer, yes! The program sponsored bullet train day trips. These were focused on learning about the culture in a particular city, such as Salamanca, Toledo, Valencia, etc. I also traveled outside of Spain with some of the friends I made in the program. My favorite location was Florence, Italy because it was such a beautiful city, rich with history. I was also able to meet up with friends from Syracuse in the Florence program. Another favorite was visiting Switzerland and going Paragliding through the mountains.
Traveling can definitely be intimidating, but it was so worth it! I was able to see so many countries in a short period of time. Once you get to Europe, travel is relatively affordable compared to the US, so I would recommend taking at least a few weekend trips!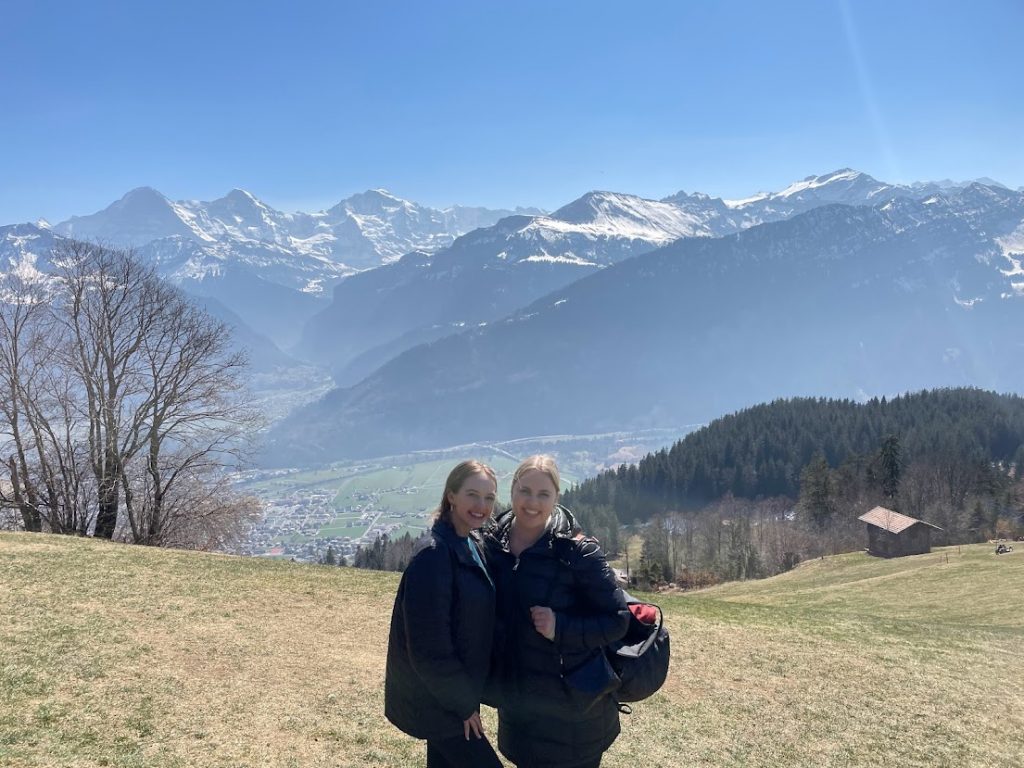 What challenging experiences did you face while abroad?
An easy one is not speaking Spanish. I had taken Spanish all through high school, but I wasn't anywhere near fluent. Fortunately, with my minimal knowledge, I was able to survive just fine. I could rely on some of my friends that spoke better Spanish, which also helped me learn.
I have celiac disease, so finding food that was safe was often very difficult and exhausting. Europe in general is pretty good at preparing gluten free food, so with a little bit of searching I was able to overcome this. I found a couple places, such as Naked & Sated and Celicioso, that were dedicated gluten free. My host mom was pretty good at preparing meals once I explained to her what my needs were.
Finally, it was difficult to take classes in a new environment. While it is a Syracuse campus, the classes and professors are different from what I was used to. The class length was longer and the assignments were much more collaborative and project based then I was used to. Overall, everyone was very supportive and you are able to adjust within the first few weeks.
What was your living experience like?
I lived in a homestay! It was a 2-bedroom, 2-bathroom apartment just north of Chamberí, the neighborhood where the Syracuse campus resides. My roommate and I lived with one woman who has grown children and missed living with others in the house. She was absolutely amazing and I could not recommend homestays enough! She prepared breakfast and dinner for us everyday and was always willing to take requests on what we wanted to eat. The food was really good and she made sure to give us a taste of Spanish food. Our host mom was very supportive of us experiencing all aspects of the culture and traveling. We stay in touch to this day and I plan on going to visit her again next summer!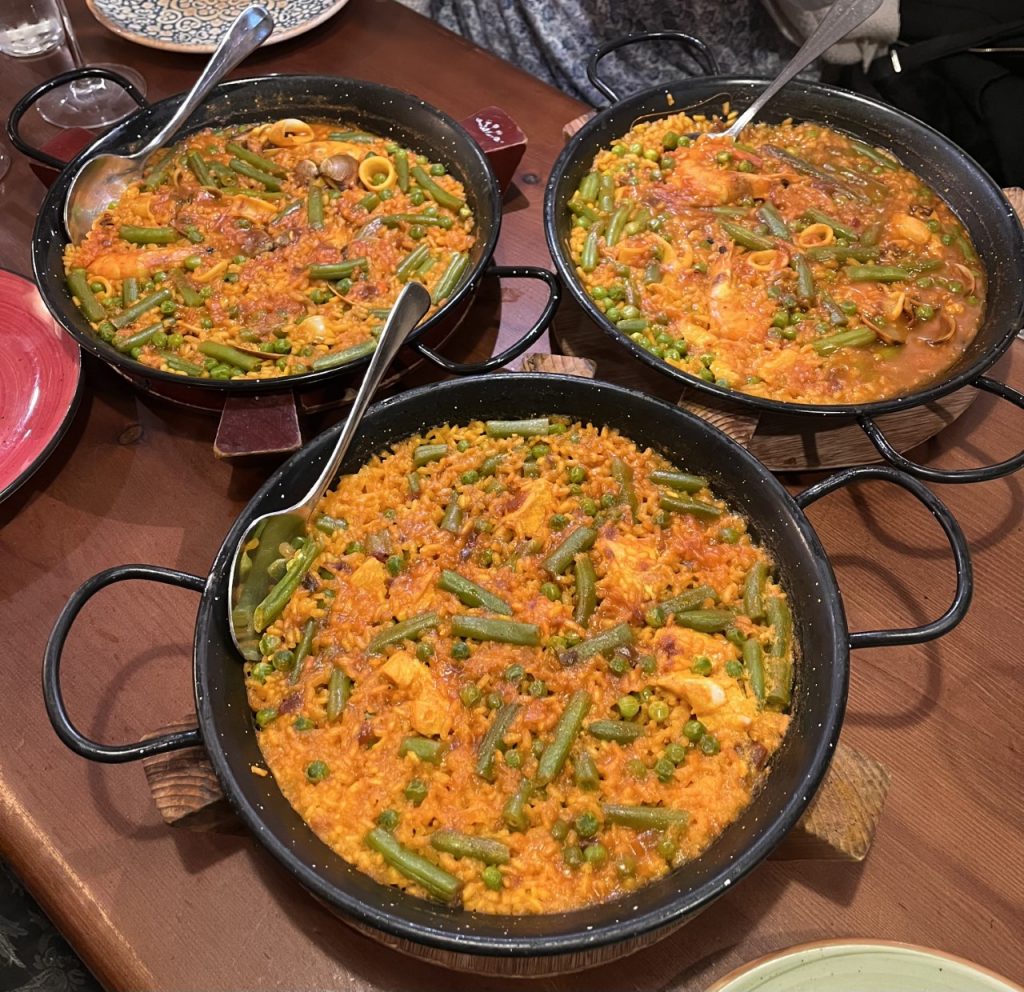 What has studying abroad taught you about yourself and the world?
Studying abroad taught me that I was holding a lot of my personality back. There's nothing quite like trying survive in a foreign country without the support of people typically surrounding you. I was forced to adapt and push myself in unexpected ways. I am now significantly more outgoing and willingly to tackle seemingly scary situations.
I have a heightened appreciation for travel and experiencing the world. I've been talking nonstop about how much of the world I haven't seen and how desperate I am to do so. Going abroad truly is lifechanging and gives you opportunities to learn more about yourself and your limits.
Leah Ford '23
Syracuse Madrid