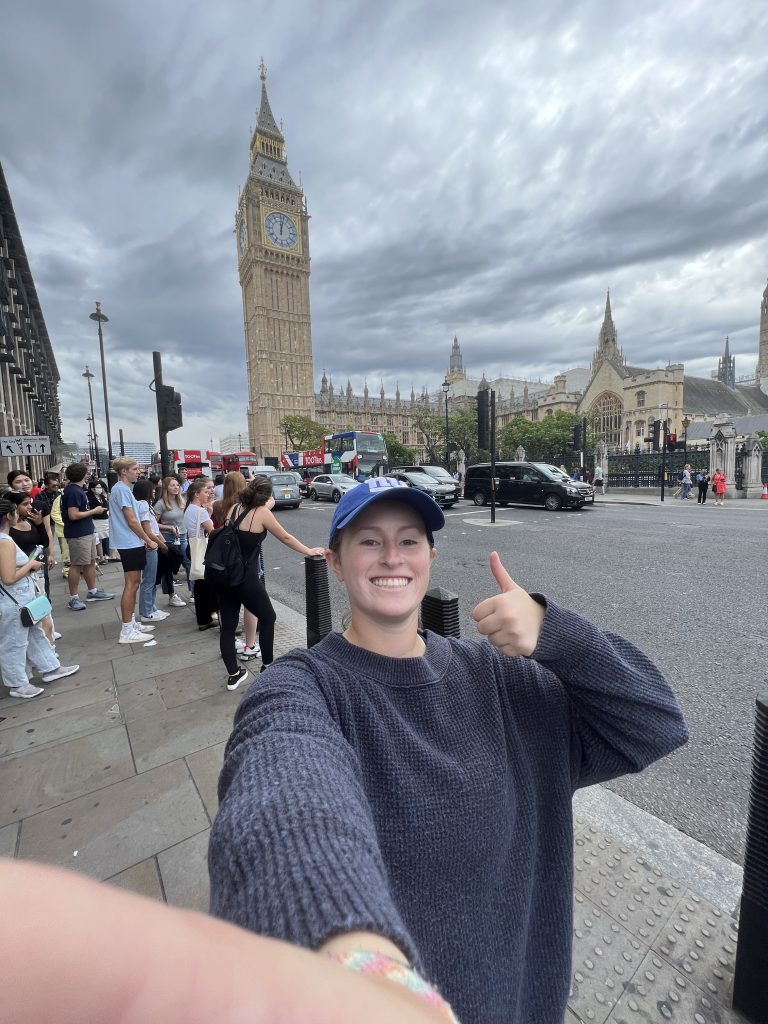 Hi! My name is Allie Rosen and I'm currently a junior with a major in Sport Management and minor in Public Communications. I spent the Fall 2022 semester abroad in London, England, and it might just be the best decision I've ever made!
I always knew I wanted to study abroad during my college career, no matter what university I ended up at…thankfully I ended up at Syracuse, which has an incredible abroad program! So, why London when I had so many options to choose from? It has always been my dream to end up living there and working in the Premier League (the top soccer – or football depending on who you ask – league in England and one of the best leagues in the world). When I looked at Syracuse's study abroad centers and saw Syracuse London as an option, I thought it would be a great way to "test out" living there. I can tell you that my semester there confirmed what I've always known…London is definitely the place for me! Not only did I survive London, but I thrived!
The biggest focus for me while abroad was culture. I truly believe that the best way to learn is through hands-on experience, although I recognize that not all of us learn the same way. For me, seeing the sights (and tons of soccer games) and basically eating my way through the country was how I was able to learn about the culture, and proved to be an incredibly valuable experience.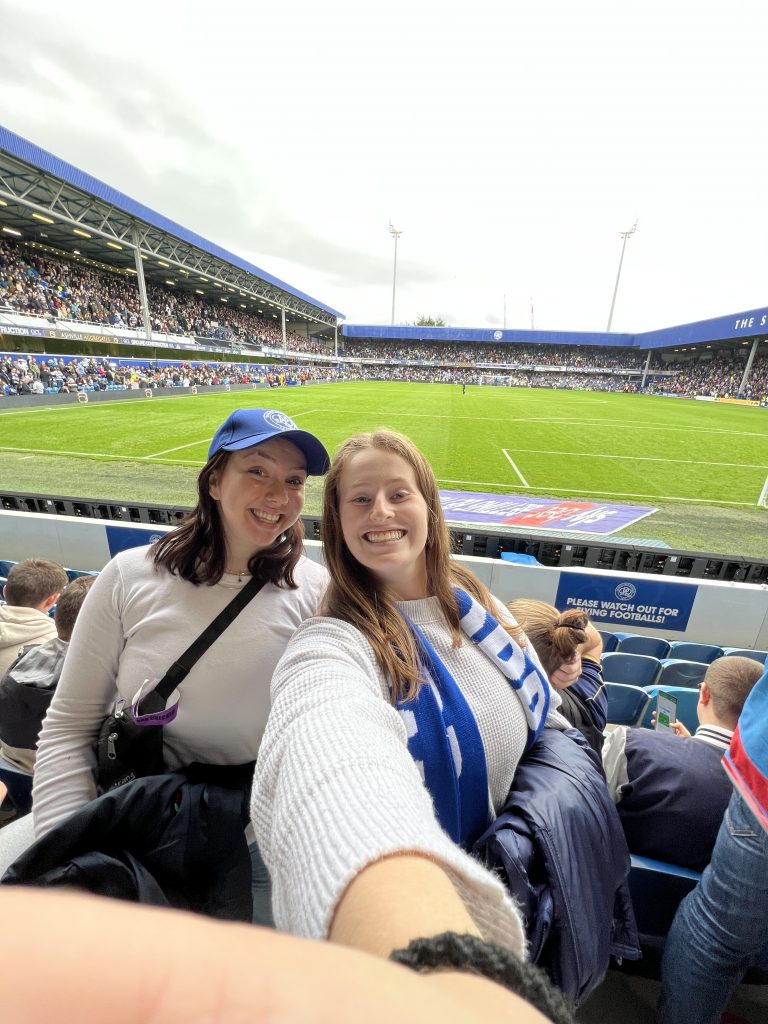 In terms of soccer, the moon and the stars aligned and I was in London while the 2022 World Cup was happening! It was so much fun watching games at our local pub and coming together with a bunch of my friends to support the U.S. Men's National Team. We even watched the USA vs England game in a pub which is an experience I'll never forget. It was incredible to hear the conversations people were having about it around the city and seeing TVs showing games everywhere you looked!
I really got to assimilate into British culture by going to professional soccer games across the Premier League, Championship, and Champions League! As a lifelong Chelsea fan, visiting Stamford Bridge was on my bucket list…and I am not ashamed to say that I cried when I got to see my first game there. I also went to games for teams I had no affiliation with – like QPR, which is a second tier team in English football – and had an amazing time chatting, sitting, and cheering with the locals.
If soccer is my favorite thing in the world, food is a very close second and it's an incredible way to learn about culture. With London being such a global city, there were so many cuisines to try!
I LOVE, LOVE, LOVE the market culture of London. There are so many famous food markets across the city housing so many hidden gems. My favorite was definitely Borough Market – if you couldn't find me, I was most likely there. They have food stands serving dishes from all around the world. The best thing I ate – I told practically everyone in the Fall program about this sandwich –  was the Smoked Scamorza sandwich from The Black Pig. Seriously, it's life changing. You have to get it when in London!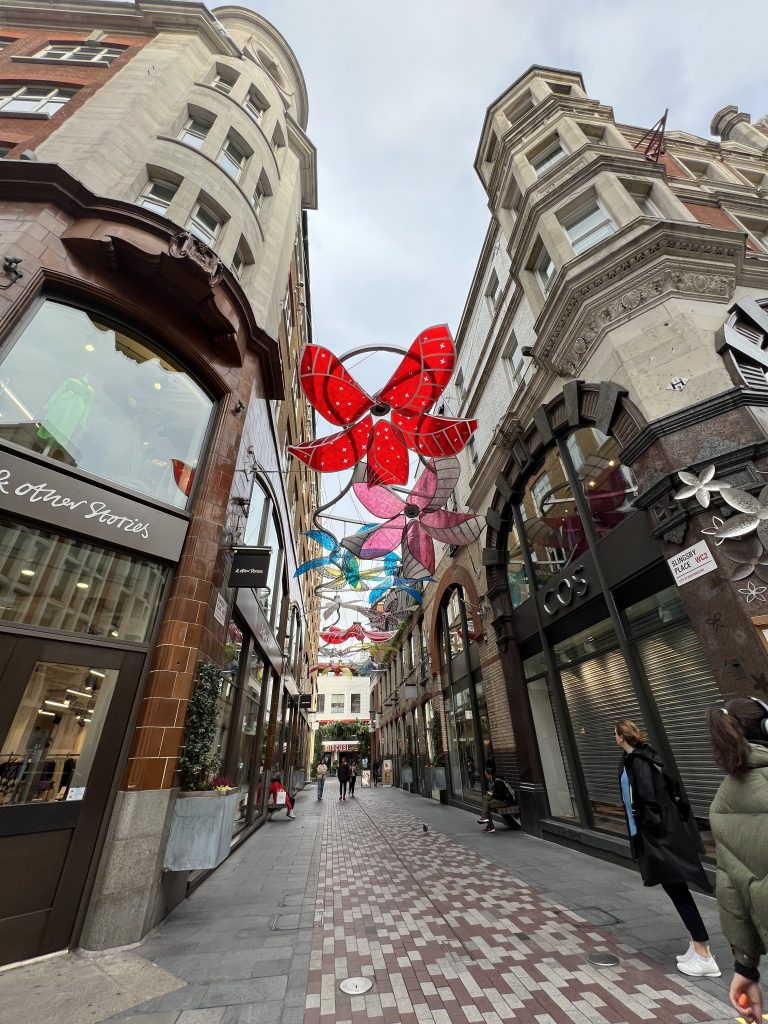 In addition to the markets, I spent lots of time in Chinatown and consumed many steak and ale pies, Indian food, and street food. Outside of London, I also loved finding food-related things to do when I traveled. I always made sure to try foods that countries are known for and even took some cooking classes – like a pasta-making class in Rome and a chocolate-making class in Brussels! I really recommend taking advantage of using food to learn about cultures. For more food content, check out my food Instagram @sportygirleats (yes, you'll see the Smoked Scamorza featured there).
Studying abroad pushed me outside my comfort zone, but in a good way. I'm so thankful to have been able to take advantage of this amazing opportunity to learn about myself and the world outside the U.S. If you have the opportunity, pack your bags and go! Still not sure or want to know more? I'd love to talk to you about my experience and answer any questions you might have…feel free to email me at alrosen@syr.edu.
Allie Rosen '24
Sport Management
Syracuse London