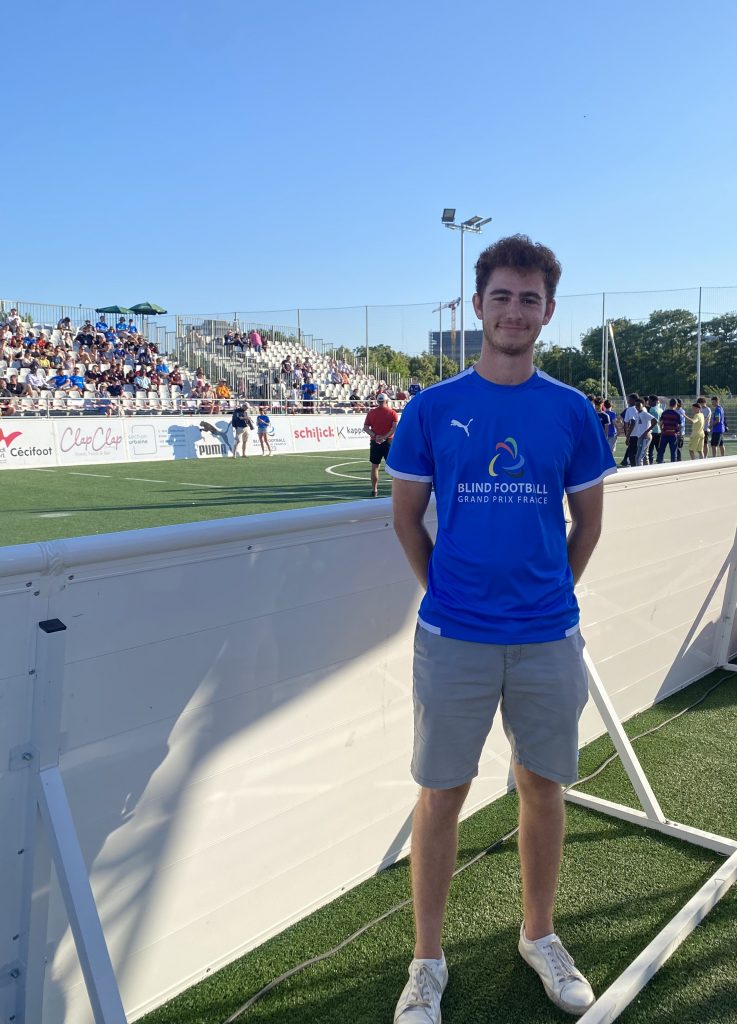 Tell me about yourself…Why did you choose to major in Sport Management?
My name is Sebastian and I'm from New York City. I've grown up watching and loving sports and it only made sense to pursue a career in sports. As a sport management major studying abroad in Strasbourg, it was amazing to experience the sports industry in a foreign country. I feel like I gained a lot of amazing experience in something that I would never be able to do in the US.
Why did you choose to study in Strasbourg?
I chose to study abroad in Strasbourg because I am half French, I'm a dual citizen and I wanted to experience living in France to see if it's somewhere I might want to live after college.
What was your internship experience like?
In Strasbourg, I did an internship with the Sporting Club de Schiltigheim which is a small soccer team in the north of Strasbourg. However, I was placed with the "Cécifoot" which is blind soccer. I spent a lot of time planning for the big tournament at the end of June. I got to meet some extraordinary people with some amazing stories. Their athletic ability, despite losing their sense of sight, is incredible. Coming to Strasbourg has allowed me to learn so much not just about France and what it's like to live here, but about a whole new sport.
Did you face any challenges living in Strasbourg?
At the start it was a difficult adjustment to make. I'd spoken French at home, but I have almost no experience writing French. That was something I struggled with towards the start, but I could feel myself getting more comfortable with it as the internship went on.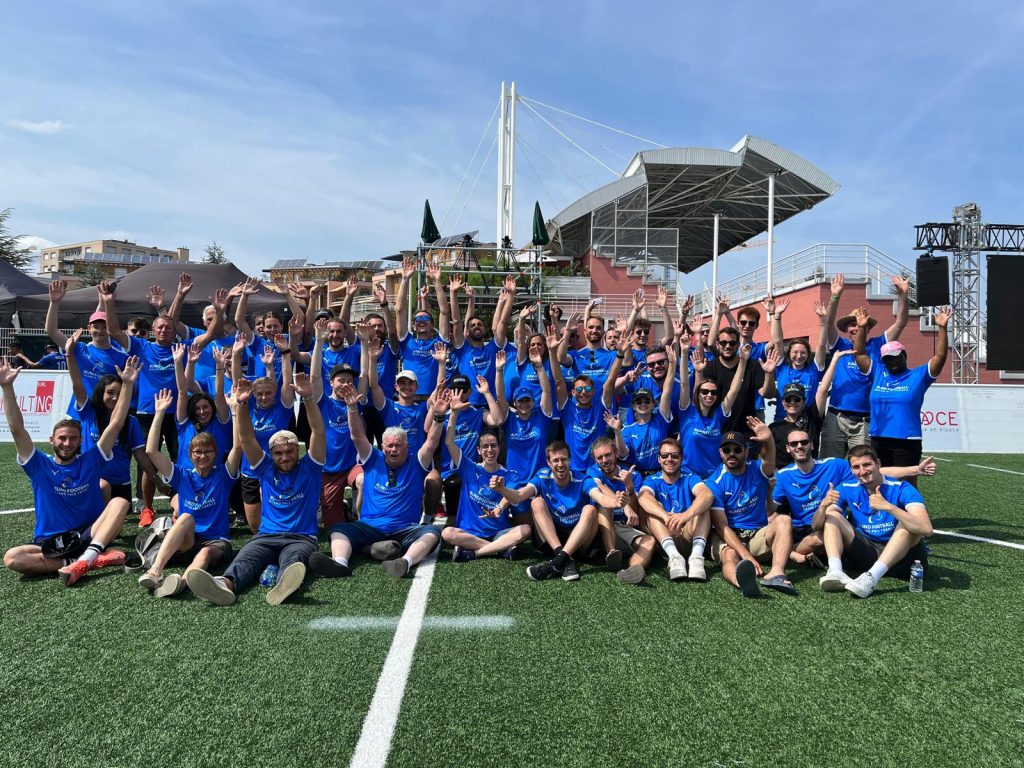 What was your most rewarding experience abroad?
The most rewarding experience was seeing our hard work come together for the event. Working with the Sporting Club de Schiltigheim Cecifoot (Blind Soccer), we were preparing for the World Grand Prix France 2023, a preparatory tournament for the Paralympic Games next year. For many weeks we worked hard at planning the event, organizing hotels, documents, flyers, game programs, tickets, credentials, etc. It was very rewarding to see it all come together when the tournament started.
What surprised you about Sport Management through your international internship experience?
What surprised me the most was the way this organization was run compared to organizations in the US. Everyone knows their role and does a very good job at doing what they need to do. There are no set hours to be in the office (Unless there's an event), everyone comes and goes as they please. I felt like it was a much healthier work environment than a typical 9-5. Sometimes I'd come in for just an hour or two, and other days I'd be there for 12 hours – it just depended on the day. That pleasantly surprised me about the sport organization in Strasbourg.
Sebastian Delangle '24
Strasbourg Center, spring 2023
Falk College