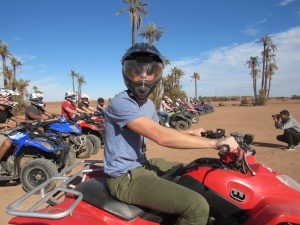 There were many factors that led me to choose to study abroad in Madrid. I wanted to go to a program by myself (my roommates went to Florence) where I could make new friends and have my own experience. I also wanted to go a country that was warm and in Western Europe, so I could travel around that area more accessibly. Spain happened to check all of those boxes, which made it the perfect place for me to go.
The signature seminar was one of the best parts of the abroad experience. I went on the Azahar excursion, which took us to five cities around Spain in ten days. Those cities included Toledo, Cordoba, Granada, Malaga and Sevilla. Being constantly on the move from city to city getting to meet people in new cities every couple of days was amazing. The seminar had a course coincide with it; and being able to visit the places and monuments we discussed in lectures made learning much more engaging and interesting.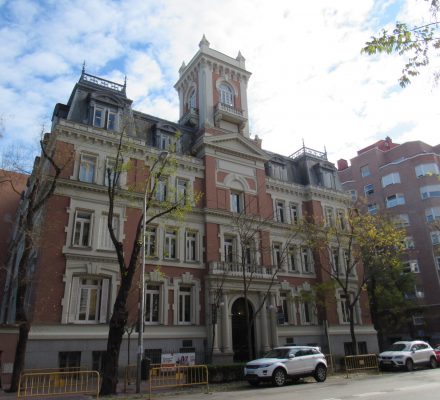 I took many interesting classes abroad that opened me up to the intricacies of foreign culture. Two of my classes were psychology courses, cross cultural psychology and drugs and human behavior, which provided me a foundation for the psychology minor I am pursuing. I also took a Spanish class to further learn the language, as well as a history of arts in Spain course and a global economics course.
While many students chose to live in a homestay for their living arrangements abroad, I chose to live in the El Faro dorm in Madrid. Living in the dorm was one of the highlights of my abroad experience. Being with my friends all the time and getting to eat, study and travel to classes together allowed us to get close with each other. There were also students from other US and Spanish universities living in the dorm who we were able to meet and become friends with. The El Faro staff was extremely friendly, and they put on several events for the students living there throughout the semester.
All of the study abroad programs provide many opportunities to get involved, and Madrid is no different. They have "MadWorld" events for students to participate in at the school to meet other students and faculty and get involved within the school. There is also an internship program available for eligible students where students can complete an internship with local companies in the Madrid area. This is an amazing opportunity to experience Spanish work culture, as well as give a huge boost to your resume! I would definitely recommend completing an internship abroad to anyone who is interested.
Ethan Kamen '21
Supply Chain Management & Finance
Madrid, Fall 2019