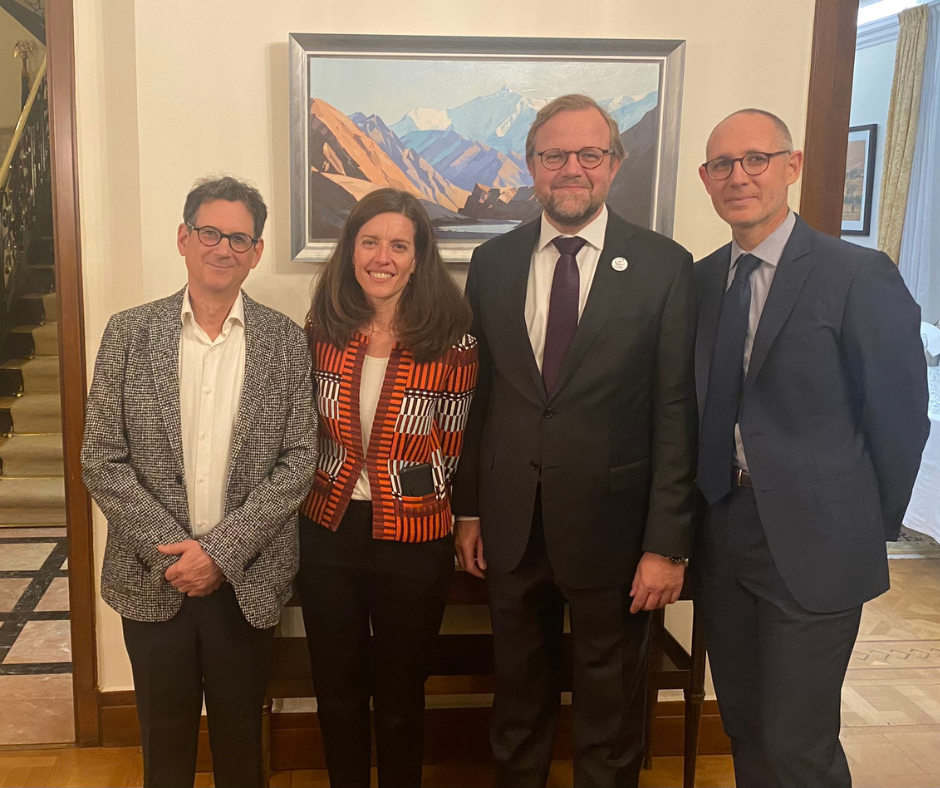 To celebrate 30 years of collaboration between the Council of Europe and Syracuse University, the Consul-General of the United States, Darragh Paradiso, hosted a reception on September 29, 2022. In attendance was Raymond Bach, outgoing Director of Syracuse University Strasbourg; Darragh Paradiso, US Consul-General; Bjørn Berge, Deputy Secretary-General of the Council of Europe; and John Goodman, current Director of Syracuse University Strasbourg.
The reception highlighted the hundreds of Syracuse Strasbourg students who have interned at the Council throughout the years and was a great opportunity to thank Council staff for their mentorship of Syracuse students. Deputy Secretary-General Byørn Berge spoke on the fruitful relationship and the need to strengthen and carry forward the ties between the Council and Syracuse University.
On Twitter, Bjorn Berge recently tweeted about the reception and his appreciation of the strong partnership with Syracuse University:
"The partnership with Syracuse University highly appreciated by @coe spreading knowledge of work and values of the CoE among young people in Europe and beyond, is a priority for us; and we benefit greatly from their new and insightful ways of looking at things @USAStrasbourg."
The Council of Europe includes 45 national Member-States from across Europe encompassing 650 million people. The Council is the continent's leading human rights organization located in Strasbourg, France.
As an opportunity exclusive to students on the Syracuse Strasbourg program, a limited number of internship placements are available at the Council during the semester and over the summer, providing a once-in-a-lifetime experience for students interested in politics, human rights and international affairs.
---
Recent Internships at the Council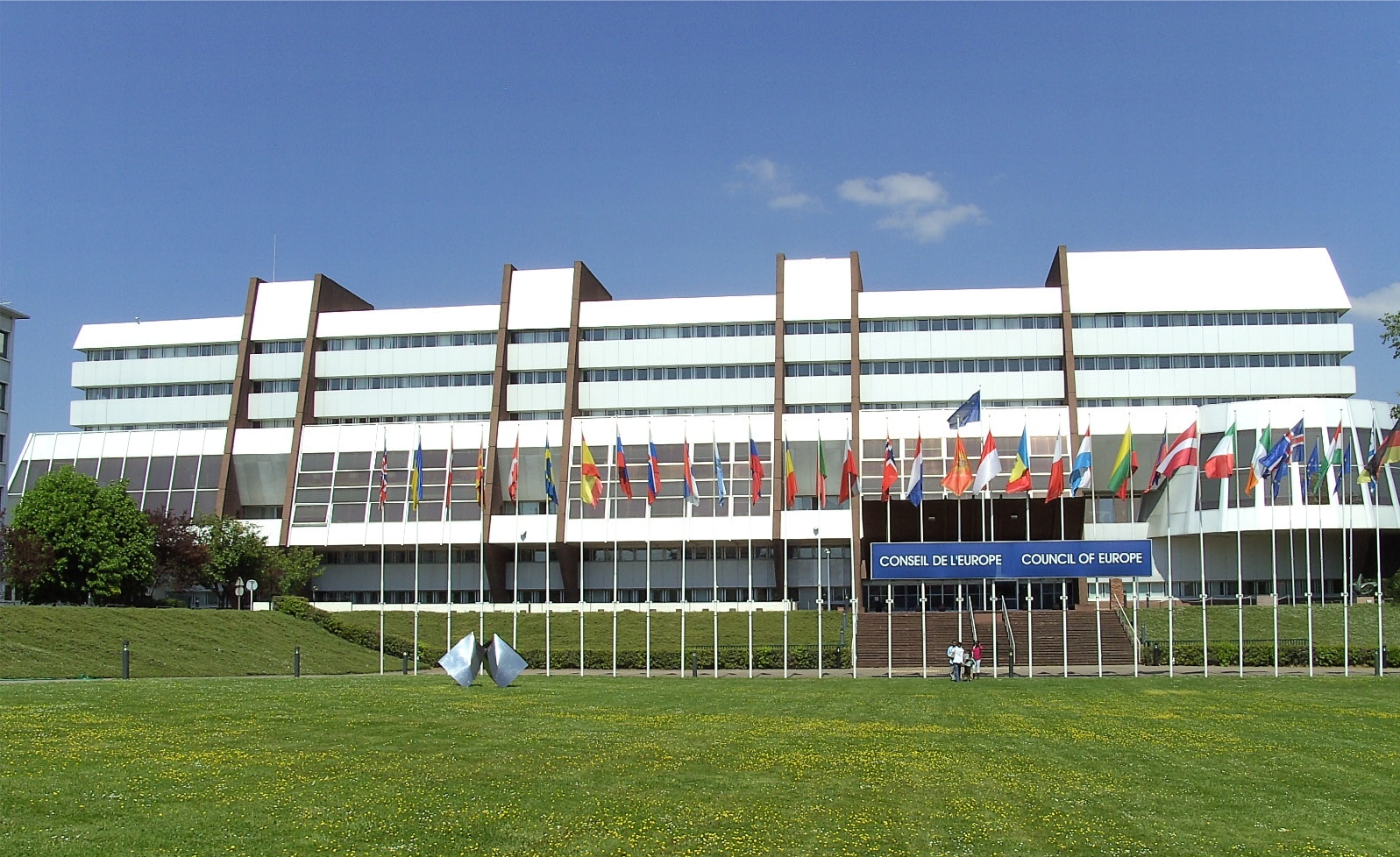 Katie Blomkvist studied abroad in Strasbourg, France in fall 2021. Majoring in Public Health and Policy Studies and graduating in spring 2023, Katie was an intern at the Council of Europe International Cooperation Group on Drugs and Addictions. Read more about Katie's semester in Strasbourg.
As a dual-degree M.A. in International Relations and Master of Public Administration student at the Maxwell School of Citizenship and Public Affairs, Ben Shultz was presented with an unmatched opportunity to explore European policy space in a hands-on manner in Strasbourg during spring 2022. He took a graduate course at the Syracuse Strasbourg Center and undertook an internship at the Council of Europe International Cooperation Group on Drugs and Addictions (Pompidou Group).  Read about Ben's research work at the Council.