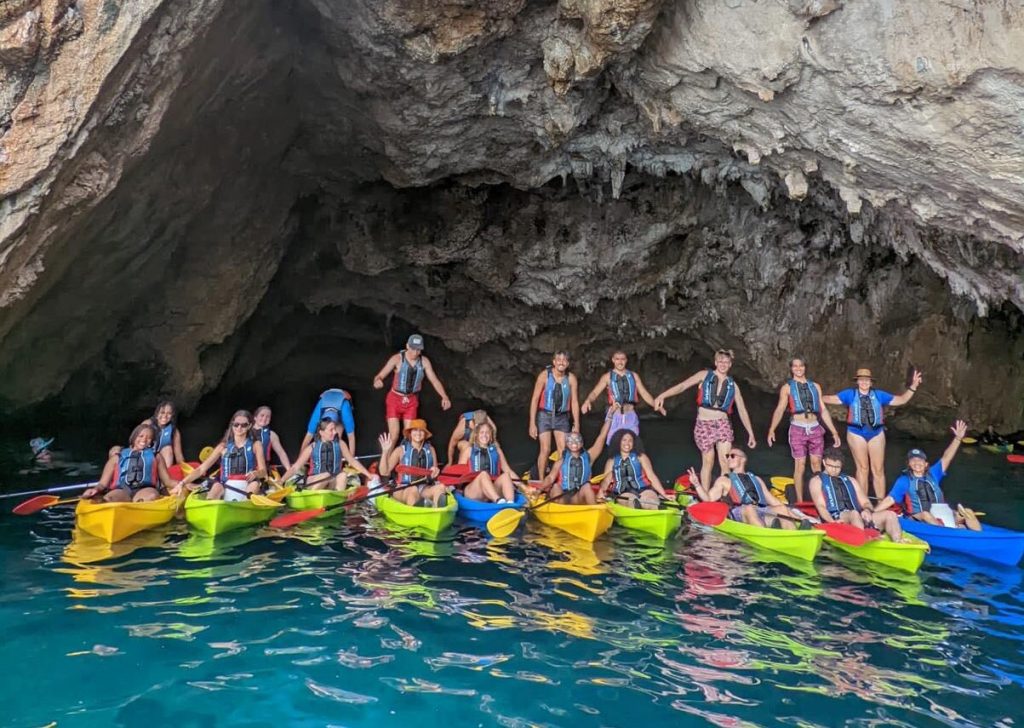 Marine Ecology of the Mediterranean Sea
BIO 312 (3 credits)
The Mediterranean Sea, the world's largest enclosed body of water, has a high level of biological diversity and the coastal shelf below the 46,000 kilometers of coastline contains a wide variety of rich and important habitats: seagrass meadows, rocky intertidal zones and estuaries. All these ecosystems prove spawning and nursery areas for some of the main fish species used for thousands of years by ancient and modern civilizations. Surrounded by 27 countries and territories, the management of the sea has become a challenge for environmental groups, NGOs, and governments.
This course will study the main coastal and marine ecosystems and the physiology, behavior, and ecology of marine and coastal organisms. It will also cover the uses and misuses, the protection measures implemented, and how interactions of different civilizations have shaped and "humanized" the Mediterranean environment. You will compare the management practices between Europe and the North of Africa by traveling throughout the coast of Spain and visiting key ecosystems, research facilities, and special interest areas.
Integrated throughout the course will be the skill set for earning the SNSI Diving Certification. The diving instruction will combine theory in the classroom setting and dives in the surrounding bodies of water: the Minor Sea and the Marine Reserve of "Islas Hormigas." During these dives, you will also apply theoretical terms acquired in the classroom.
This course is taught in English.
Check out photos and video clips from the Spring 2023 Seminar!
Note: Priority enrollment in this Signature Seminar will go to biology majors, related science majors, and others with a demonstrated academic need (i.e., this course will fulfill a specified degree requirement). This program is optional, subject to a minimum enrollment and will require additional costs. Itinerary is subject to change.
Requirements: In order to participate in the Marine Ecology seminar, students must be able to swim 200 meters without swim aids or 300 meters with aids such as fins, mask, and snorkel, plus the ability to float without assistance of a flotation device for 10 minutes. Students placed in this seminar must submit a medical statement signed by their physician and a liability waiver. The Medical Statement and Waiver form will be provided to the students by their Admissions Counselor.
Costs: Additional program fee will apply.