Marine Ecology & Azahar will be offered as Signature Seminars in Fall 2023. The Spanish Identities Signature Seminar will not be offered this semester.
---
Signature Seminars are an exciting opportunity to expand your learning beyond the classroom and outside city borders.
The seminars are worth three credits, and you'll be placed into one based upon your major and your interests. You'll have the opportunity to visit some of the most important historic sites in Spain with your fellow students and Syracuse Madrid faculty and staff. Your seminar will also be an introduction to the new language, culture, and surroundings that will be your home during the semester. We expect you to be active participants: reading articles, asking questions, taking pictures, and exploring the cities and the sites in your free time.
You may choose one of the following:
---

Marine Ecology of the Mediterranean Sea
This seminar will explore the Mediterranean Sea: Valencia, Alicante, and Murcia (subject to change per travel restrictions).
Read more about Marine Ecology
---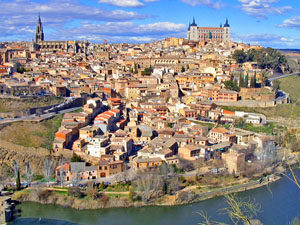 Azahar: Interfaith Relations in Spain (711-1492 CE)
Azahar takes you to four of the most beautiful cities in Europe: Toledo, Córdoba, Málaga, and Granada (subject to change per travel restrictions).