At Syracuse Madrid, your well-being is one of our main priorities. Therefore, we strive to provide you with the wellness and safety tools and resources necessary for your experience abroad.
For cases surrounding sexual assault, relationship abuse, or any other Title IX incident, your Title IX Officer at Syracuse Madrid is Finetta Alvarez.
Your Title IX contact and general contact for student life needs: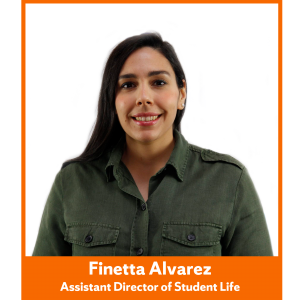 Although you are welcome to speak to anyone in the Student Life Office, your main point of contact for your wellness-related needs is Raquel Perea Arenas.
Your well-being contact: