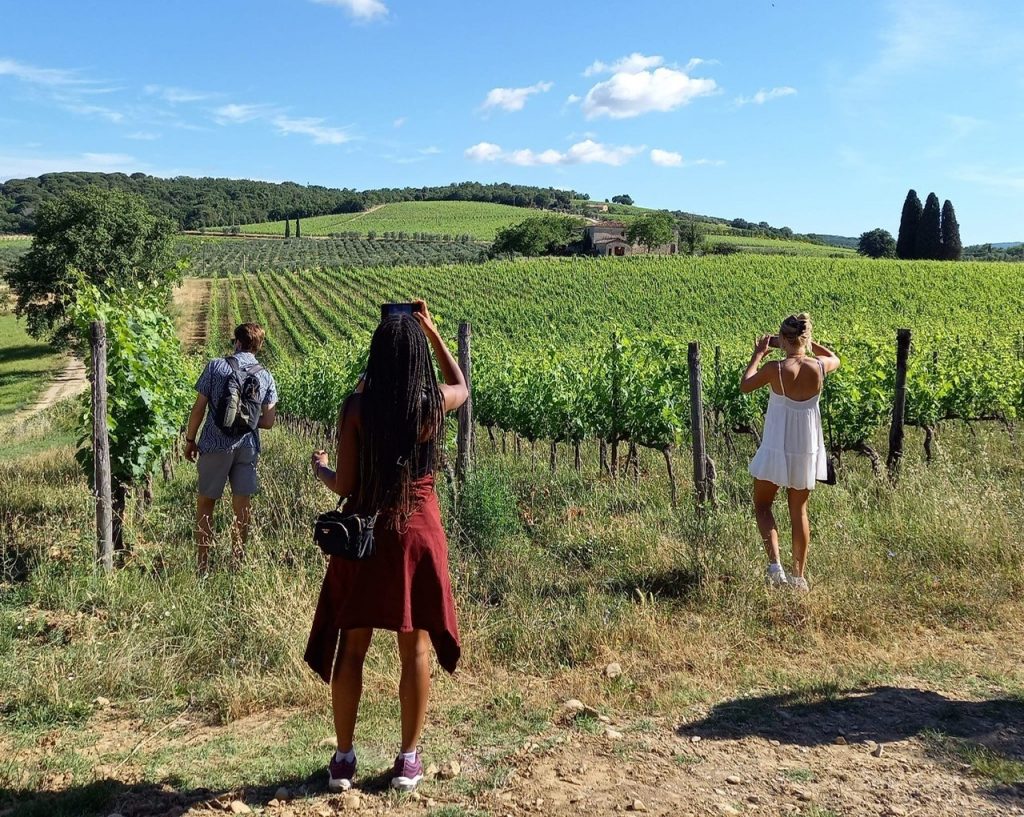 Florence Signature Seminars
Florence programs offers optional Signature Seminars for accepted students. Students will apply for a seminar through their OrangeAbroad portal. Space is limited, and applications are accepted on a first-come, first-served basis.
Empires of Exchange: The Visual Cultures of Power, Mobility, and Erasure in the Mediterranean
(Fall only) This traveling seminar investigates artistic and architectural exchanges between the medieval and early modern cities of Ravenna, Venice, and Trieste to discover Roman, Slavic, Byzantine, Spanish, German, French, Arab, Ottoman, Muslim and Jewish influence on Italian art and culture. (Limited enrollment)
Culinary Crossings: Exploring Mediterranean Food Systems through PhotographyThis seminar will not offered in spring 2024.
(Spring only) The Culinary Crossings Signature Seminar enables students to examine how food practices express local and regional identities as they travel throughout Southern Italy. During their travels, students use photography to explore the social and cultural exchanges that have been shaping the Mediterranean (and societies beyond) from a food-systems perspective. This is a post-semester signature seminar. (Limited enrollment) 
---
All-school field trips
In addition to extensive course-related field study, there are a number of all-school field trips that give all students, regardless of major, the opportunity to appreciate the history, art, and culture of Italy. Transportation, hotel, entry fees, and lectures for the field trips are all covered by the Florence program fee. The all-school field trips offer students a fantastic opportunity to travel within Italy with the guided expertise of Syracuse Florence field trip lecturers.
---
Course-related field study
Some courses offered in Florence have a field study component designed to provide first-hand experience. For example, Architecture students in professional degree programs participate in a distinct field trip series led by architects. When field studies are associated with a course, an extra course fee is charged to cover supplies, overnight accommodations, entrance fees, and other expenses. A full list of course-related fees will be distributed to all program participants prior to registration; course fees are not billed until registration has occurred and students have selected their classes.