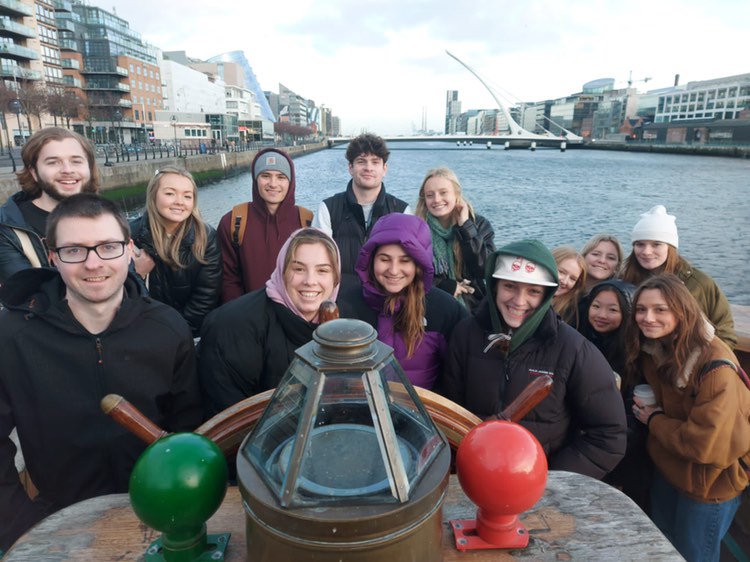 Program Description
Borders in Flux: Identities and Conflict in Ireland is a travelling seminar designed for students as part of their semester abroad with Syracuse London. Students will consider the relationship between politics and religion in Ireland, what constructs a 'national identity', and how Ireland's violent past impacts the present day. Students will explore these topics during their travels to Dublin, Derry/Londonderry, and Belfast.
This seminar invites you to consider:
What is the relationship between politics and religion in Ireland?
Why are there so many Irish Americans? What does this mean for both countries?
What makes 'national identity' – and do we all have the same one?
How does Ireland's violent past shape its fractured present?
You will travel as a group to the island of Ireland to discover how the past is inseparably entangled with present, with old wounds lingering in current politics.
Themes examined in this course include religious conflict and peace-making within Ireland; the concepts of 'Irishness' and 'Britishness'; and new tensions wrought by international migration and regional politics. In each of our destinations, you will engage with aspects of Irish history to explore its impact on contemporary reactions to issues like Brexit, the eighth amendment referendum on abortion, and the current economic and housing crisis.
---
Field Studies and Seminar Highlights
This travelling course will spend time considering the Irish Diaspora, Brexit, gender and religious politics, and more. Activities will include: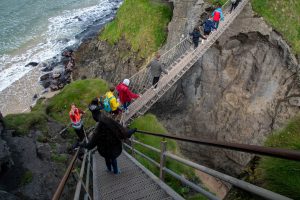 -cycling around Dublin's iconic city centre,
-hiking around scenery featured in shows like Game of Thrones, and
-examining 'phoenix tourism' at the Titanic Belfast.
---
Program Dates
*The Spring 2024 seminar will take place during the semester over two weekend trips and evening meetings.
In previous semesters, Borders in Flux has been offered as a pre-semester seminar in the fall and spring semesters, beginning before the London Center semester program starts and returning to London upon completion. 
---
Course Information
This seminar carries three credits in one of three disciplines: History, Religion, or Political Science. You can learn more about the class through London's Virtual Classroom, the "Questioning Borders" Symposium,  or this mock newspaper article covering the 1916 Easter Uprising.