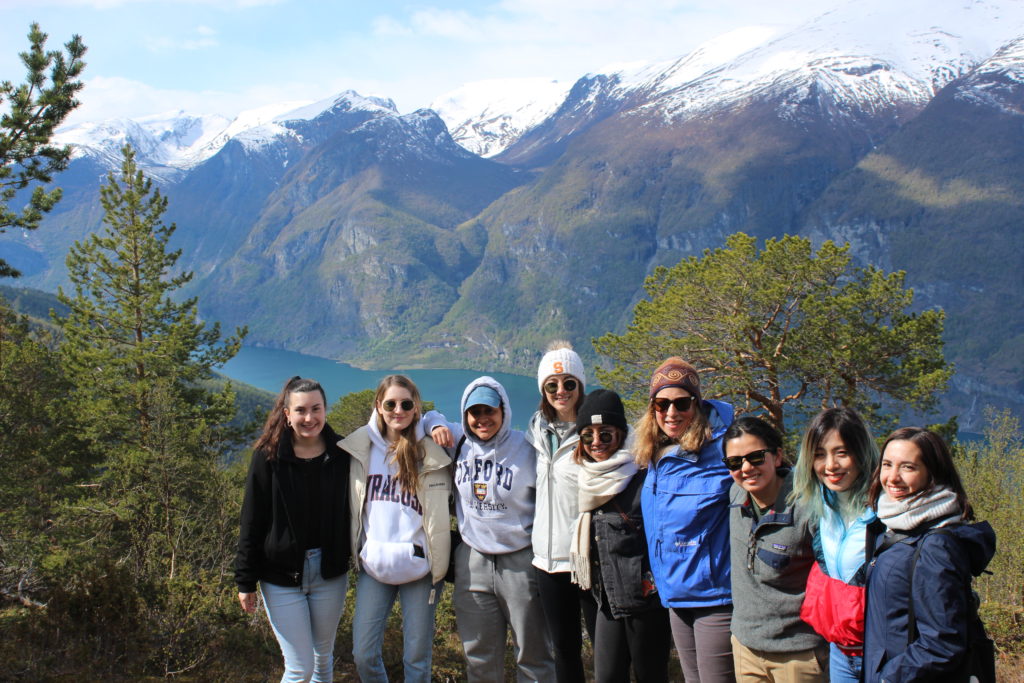 Program Description
"Sustainability on Trial: Environmental Justice in Northern Europe" is a Signature Seminar designed for students as part of their semester abroad with Syracuse London. Through intensive field studies featuring 'smart' buildings, working huskies, and wilderness spaces, students will examine diverse and contested approaches to 'being green'.
The first part of the course explores eco-innovations being piloted in the Nordic countries, home to some of the world's greatest progress toward sustainable development and carbon-neutral living. In the second portion of the class, students travel into the Arctic Circle to question whether sustainability is living up to its promise for all stakeholders. Who has benefitted or been harmed by environmental policies? Ultimately, the Seminar helps students to understand their effect on the world and how they can make that impact a more positive one.
---
Field Studies Highlights
This travelling course will spend time exploring sustainable urban design in the UK; indigenous livelihoods in the Arctic Circle; and ecotourism in Scandinavia. Activities will include: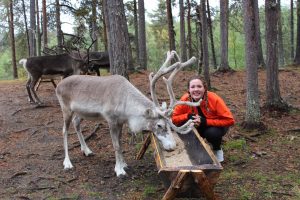 -a tour of the world's most sustainable office building,
-the chance to meet reindeer and huskies in Inari, Finland, and,
-a boat tour of UNESCO World Heritage glacial fjords in Flåm, Norway.
---
Course Information
This seminar carries three credits listed in Geography. You can learn more about the class and see examples of student coursework through this PSA about Ethical Travel, dedicated Instagram accounts capturing food ethics and animal science issues encountered during the trip, a series of protest posters inspired by the trip, and a policy brief about urban green spaces.
---
Faculty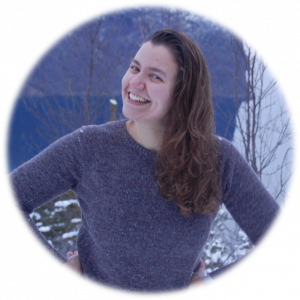 Dr. Becca Farnum is an environmental activist-academic currently serving as program staff at Syracuse University London. Her doctoral research partnered with local organizations in the Middle East and North Africa using nature to bridge political divides. Past projects have involved contributing to United Nations policy on environmental peacebuilding; running an environmental educational exchange between Norway and Norfolk; and serving a stint with Michelle Obama's Correspondence Team at The White House. Her teaching focuses on inclusive learning and transformative pedagogies, supporting students to understand and purposefully impact global change. Learn more about Becca's work in this Syracuse Story about learning opportunities during the Spring 2020 COVID-19 pandemic.
---
Eligibility & Admissions
All students accepted for a semester at the London Center, including Special Programs, can apply for this seminar. Previous knowledge of geography or environmentalism is not required, though space is limited and some preference may be given to students whose curricular interests best align with course themes.
For more information about this Signature Seminar, contact Joelle Orecki, London's International Program Advisor.