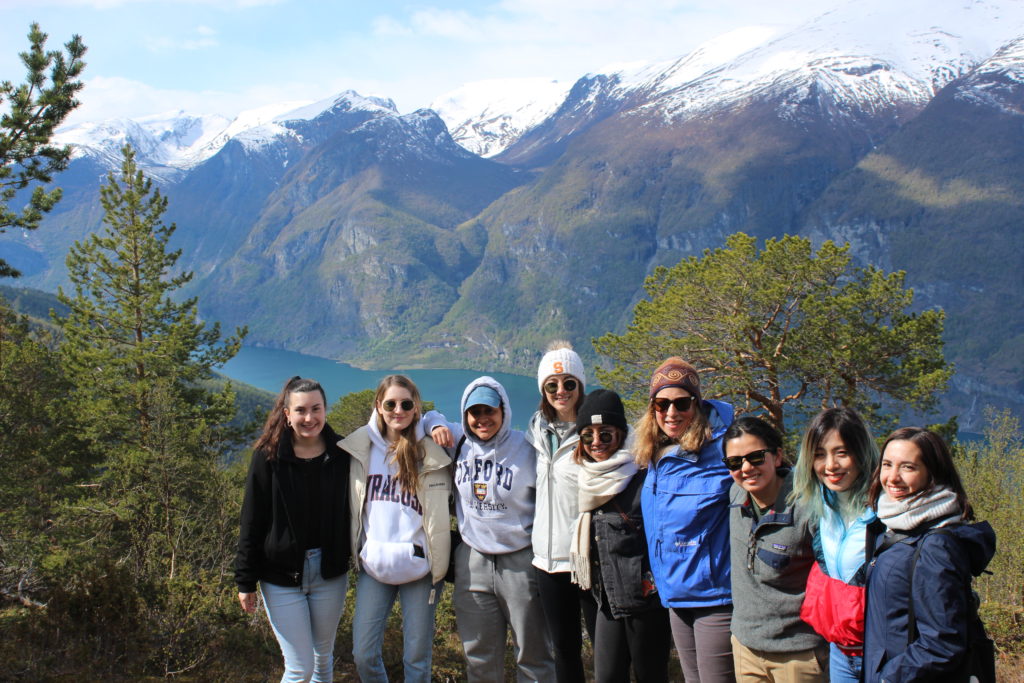 Program Description
"Sustainability on Trial: Environmental Justice in Northern Europe" is a Signature Seminar designed for students before they arrive for their semester abroad at Syracuse London or Syracuse Florence. Through intensive field studies featuring 'smart' buildings, working huskies, and wilderness spaces, students will examine diverse and contested approaches to 'being green'. The first part of the course explores eco-innovations being piloted in the Nordic countries, home to some of the world's greatest progress toward sustainable development and carbon-neutral living. In the second portion of the class, students travel into the Arctic Circle to question whether sustainability is living up to its promise for all stakeholders. Who has benefitted or been harmed by environmental policies? Ultimately, the Seminar helps students to understand their effect on the world and how they can make that impact a more positive one.
---
Program Dates
For the Fall 2020 semester, this seminar will run from August 23 through September 1.
During the fall semester, students will explore Copenhagen as an eco-city through cycling tours; kayak a Swedish archipelago while considering urban design; and spend time with reindeer alongside Europe's only recognized indigenous people, the Sami—in nearly 24 hours of daylight thanks to the high latitude.
Spring semester field activities include witnessing climate change firsthand in Bergen and snowshoeing up a glacier in the Norwegian fjords; touring sustainable neighborhoods in Stockholm; and mushing huskies in the snowy Arctic Circle after a dark night searching for the Northern lights.
---
Course Information
This seminar carries three credits listed in Geography. You can learn more about the class and see examples of student coursework through this PSA about Ethical Travel, dedicated Instagram accounts capturing food ethics and animal science issues encountered during the trip, a student website about oil & gas resources, a series of protest posters inspired by the trip, and a policy brief about urban green spaces.
---
Faculty
Dr Becca Farnum is an environmental peacebuilding researcher and the Community Outreach Advocate at Syracuse University London. Her teaching focuses on inclusive learning and transformative pedagogies, supporting students to understand and purposefully impact socio-environmental change.
---
Eligibility & Admissions
All students accepted for a semester at the London Center, including Special Programs, can apply for this seminar. Previous knowledge of geography or environmentalism is not required.
If there is insufficient interest, the seminar will be cancelled and your deposit will be applied to your semester charges.
For more information about the next Seminar, see the flyer for Spring 2020 version of "Sustainability on Trial".