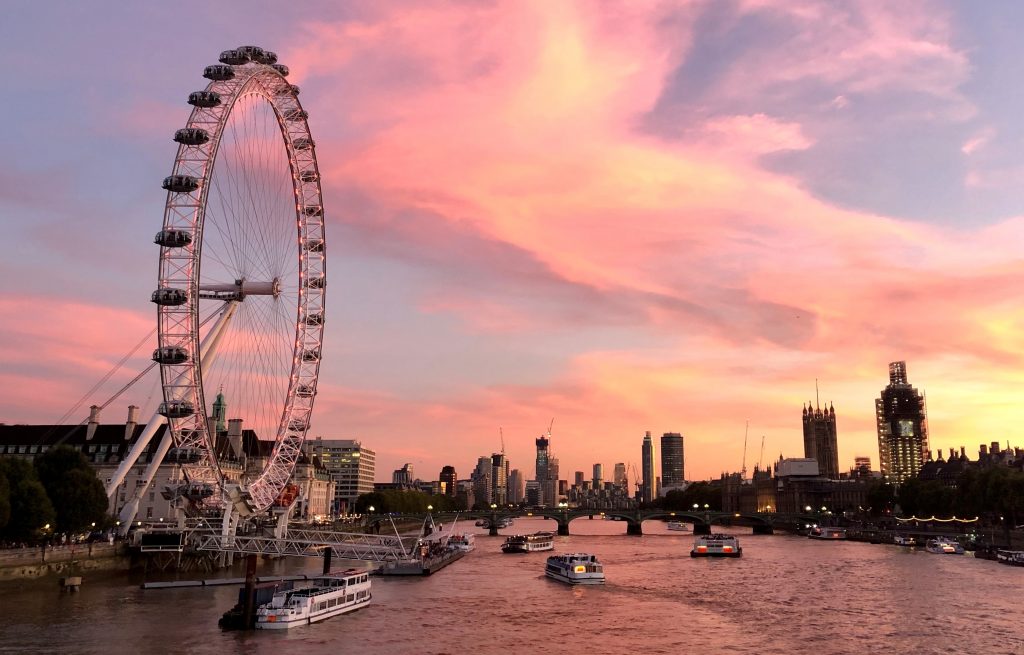 Welcome to Syracuse London!
London's cultural, social, and ethnic diversity is unlike anywhere else on earth. Whether you're a budding designer, architect, actor, or simply a student of the world, your semester here will be one of the most enriching academic and personal experiences you can undertake. Your immersion into London life comes from living in your own flat, where you will soon discover that you are part of the city's huge assortment of smaller towns, each with its own distinct character. The Syracuse London center is in Bloomsbury, the heart of academic London, and the staff and faculty of Faraday House are ready to help you make your time abroad the experience of a lifetime. To get a feel for what life is like on campus, check out the Syracuse London website.
View all fall and spring semester courses for Syracuse London
Curious about what it's like to live and study in London? Check out Virtual London!
---
Apply now for fall 2022 programs
NOTE: The Syracuse London programs have a "rolling admissions" policy, which means applications are reviewed as they are completed, prior to the deadline.  To ensure full consideration, students are strongly encouraged to apply as soon as possible due to limited space.  Students will be placed on a waitlist once the program has reached maximum enrollment.  Date of application does not guarantee acceptance.
Exception: Applications for the London Design program will be reviewed after the deadline.
This program is for students who wish to take all of their courses at Syracuse University's Center in London. Arts and Sciences course offerings include fine arts, political science, and women's and gender studies, among many other options. Most students choose this option. Deadline: October 1/March 15; GPA – 2.5
Qualified students enroll in 6 credits of design course work and participate in extensive field study. Students must have completed a minimum of two and a half years of architectural design. Deadline: September 1/February 10; GPA – 2.5
(Spring only) Students majoring in industrial design, communications design, and interior design are invited to apply to participate in the Syracuse London design program. This program offers participants the opportunity to take courses in collaborative design and contemporary design history, complemented by studio and academic electives, in a world capital renowned for its cutting-edge design. Deadline: September 15; GPA – 2.75
(Fall only) Attendance at dramatic performances figures in the program for drama majors, but there is an added emphasis on developing and honing acting skills. Collaboration with the Globe Theatre has resulted in a series of specially designed workshops conducted by practitioners at the Globe. Deadline: March 15; GPA – 2.5
(Fall only) Computer Science students will find two major- or minor-specific CIS courses on this fall-only program. You'll round out your schedule with other London course offerings including CRS 325, Arts & Sciences and Visual and Performing Arts courses that meet your Social Science and Humanities requirement, or any other course as a free elective. Deadline: March 15; GPA – 3.0
---
Talk to recent Syracuse London students!
The best way to understand what to expect in London is to talk to someone who has already participated in the program. Our London global ambassadors took part in London road races, interned at multinational organizations, and took advantage of Syracuse London field trips – ask them about London!
Syracuse London offered a variety of courses that allowed me to fulfill requirements for my public relations major and psychology minor. These courses included field trips that allowed me to gain a better perspective of British culture.

– Olivia Ly '21
Read more about Olivia's experience in London: Becoming a Londoner
---
Syracuse London Viewbook
An overview of the Syracuse London program is available in our viewbook. Request a copy of your own by filling out this form to have one mailed to you!