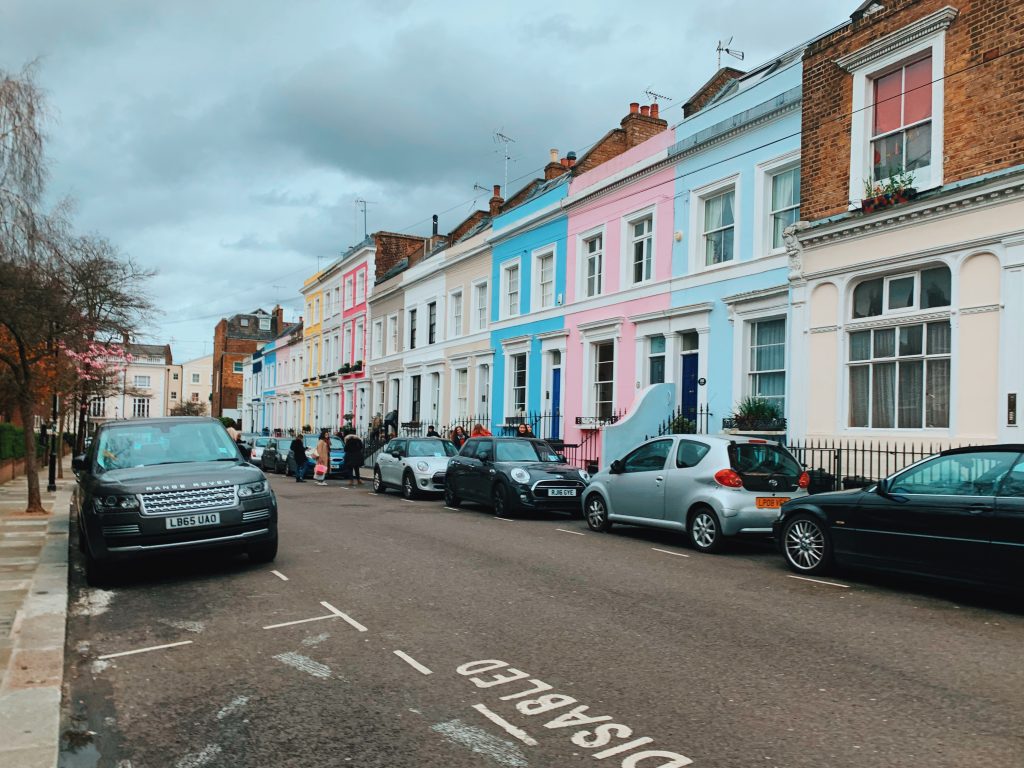 London is a global megacity with a population of almost 9 million people that swells with an extra 20 million visitors each year*. London is by far the most diverse city on the planet. In the heart of the city, in Bloomsbury, is the Syracuse London Center, Faraday House, where all classes take place – although many classes also make regular site visits around the city. Apart from academics, one of the most important components of every student's experience studying abroad with Syracuse London is where they live.
Syracuse London Housing
Syracuse London takes great care in selecting the right housing for our students to live in. The provider we work with for the single-room properties have long running experience and standing with providing student-centric types of buildings.
Students will be placed in "clusters", which means the only thing shared will be the kitchen. Students will have their own bed, study desk and bathroom. These buildings will have 24/7 reception/door staff, on-site gym and communal areas for mixing with other students in the building. Each of the properties is located within its own distinct neighborhood that will become your home away from home.
Building 1 is located in Tufnell Park (iQ Tufnell House). This is a quiet, residential area with lots of green space. The commute to Faraday House can take anywhere from 28 – 38 minutes.
Building 2 is located in Highbury (iQ Highbury). This building is on a busy, bustling street and is only a 3-minute walk away from the nearest tube station – connecting you to Faraday House within a 23 – 27 minute window.
Managing Expectations
As you visualize your London property, it's important to keep in mind local norms. Properties in London – as in most big cities – are smaller than what some students might expect. Electricity and gas equipment (lights, ovens, washing machines, outlets, etc.) may be different to what you're used to – but the Syracuse London Student Support team are available to answer any questions you may have about utilities and appliances.
As mentioned above, you will have a commute of around 30 minutes. It's good to bear in mind that Londoners think nothing of a 30-minute commute – the average commute in the city is at least one hour. It's important to see distances through local eyes and consider accommodation like locals would.
Tufnell House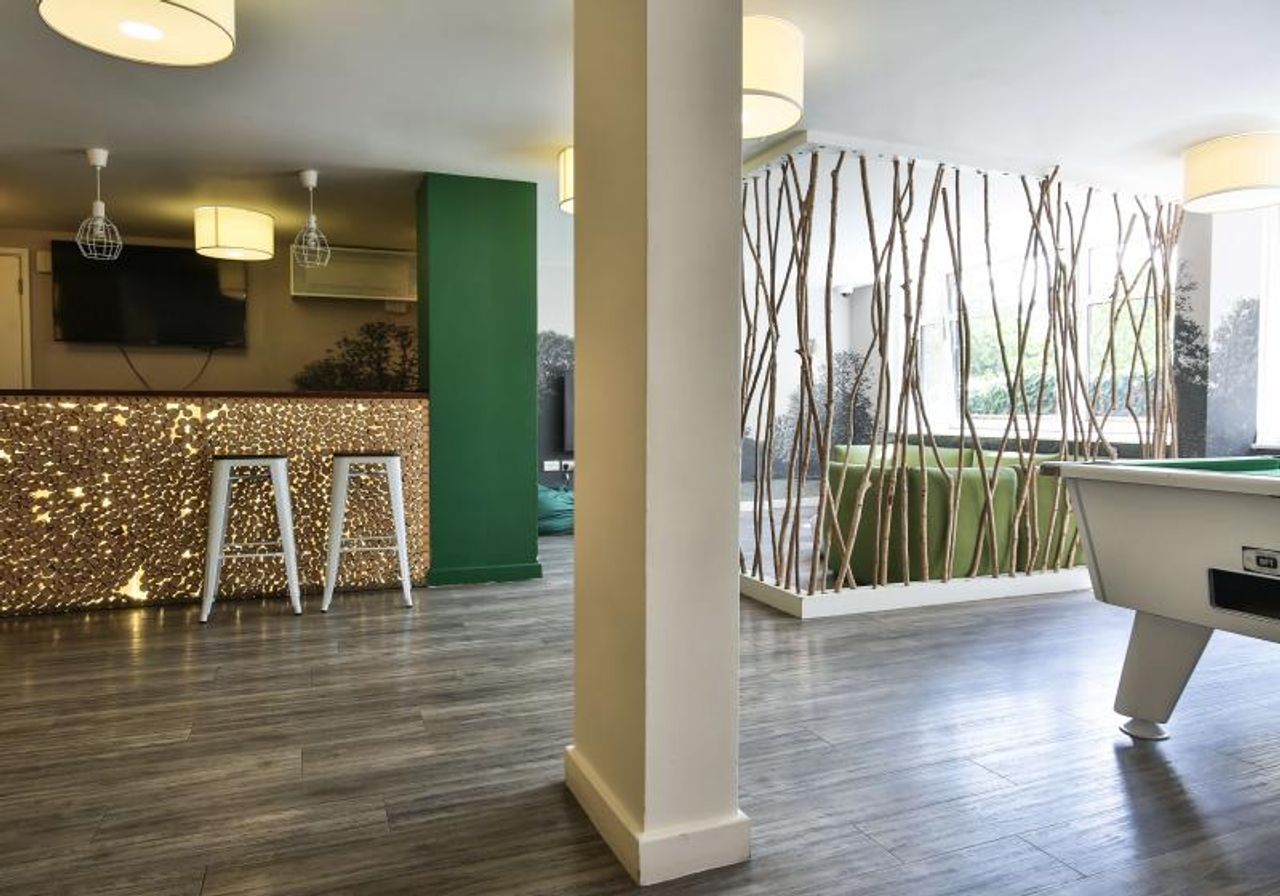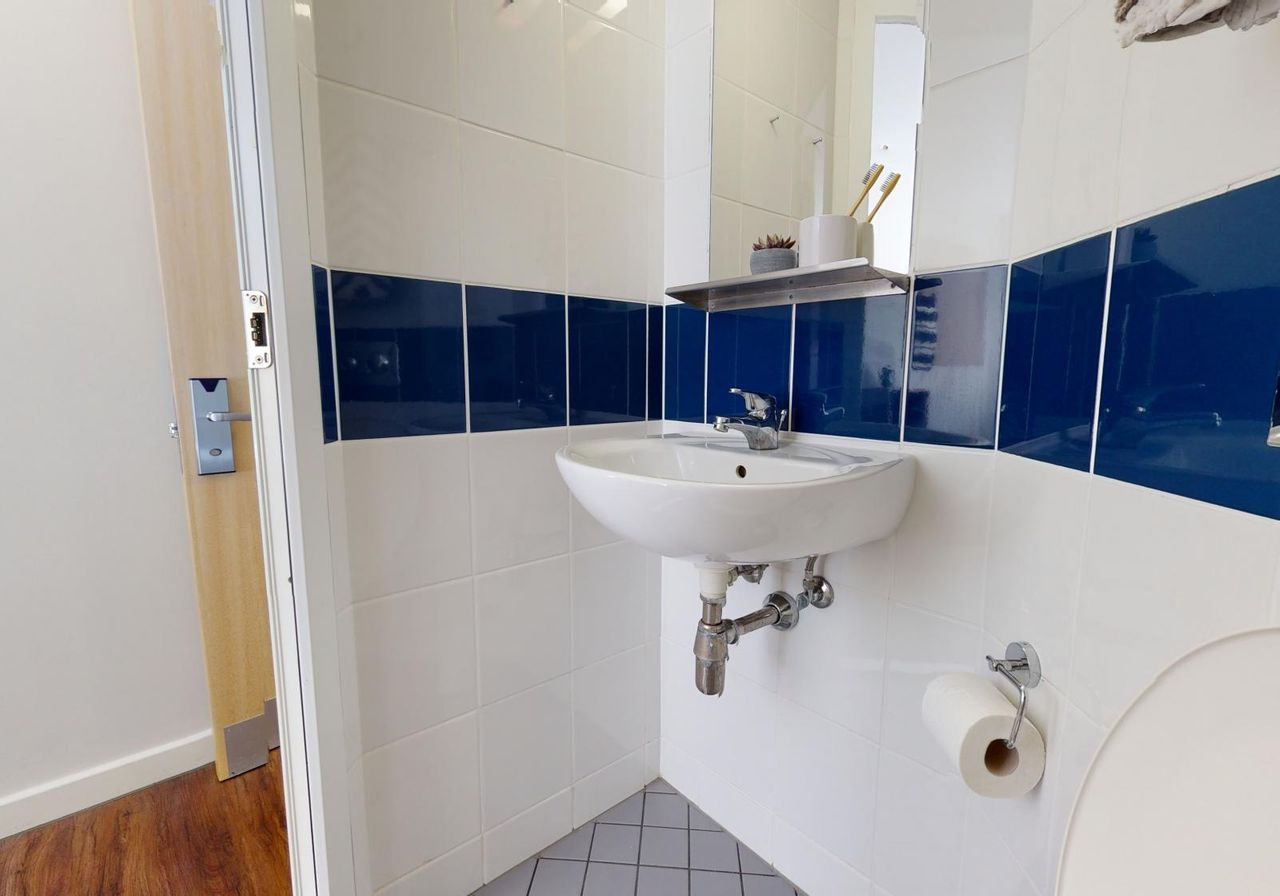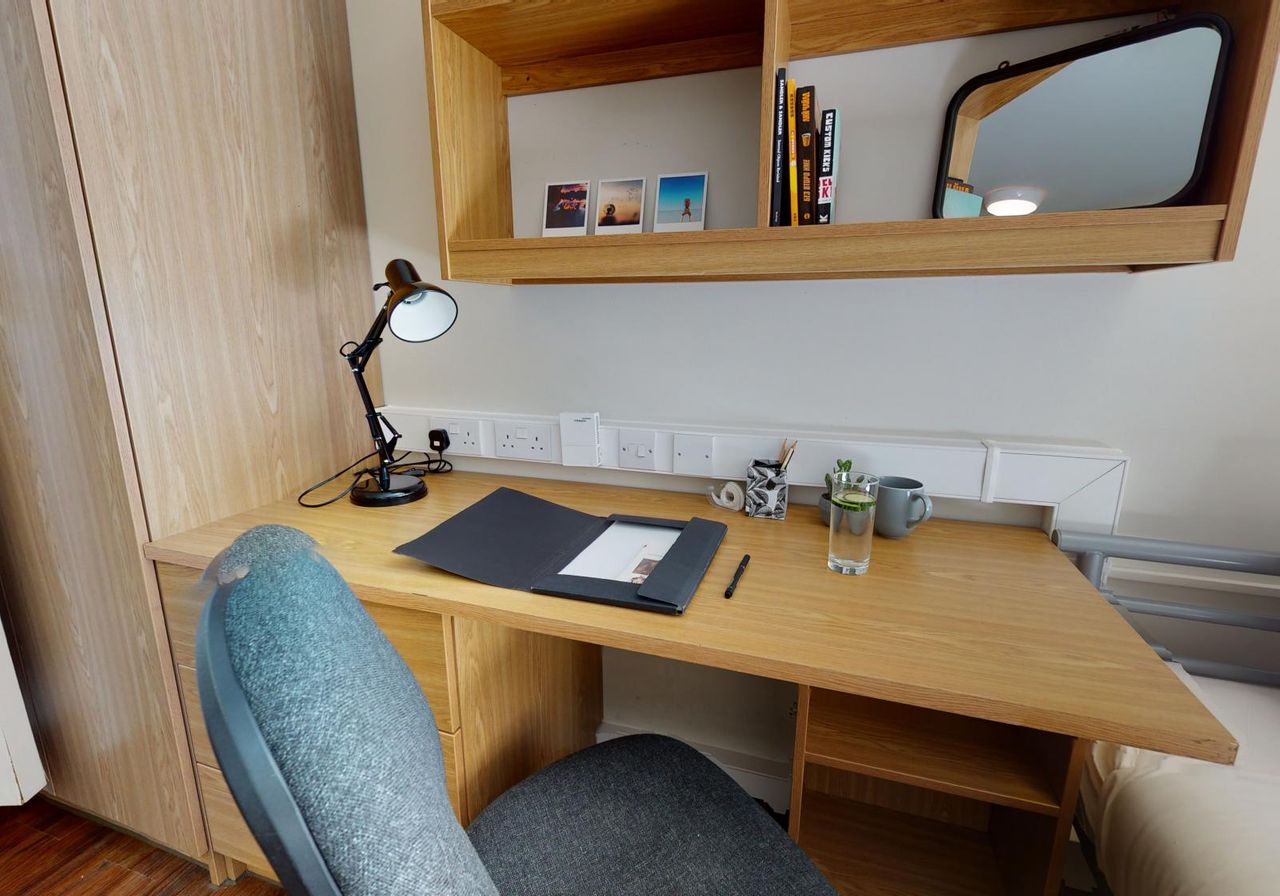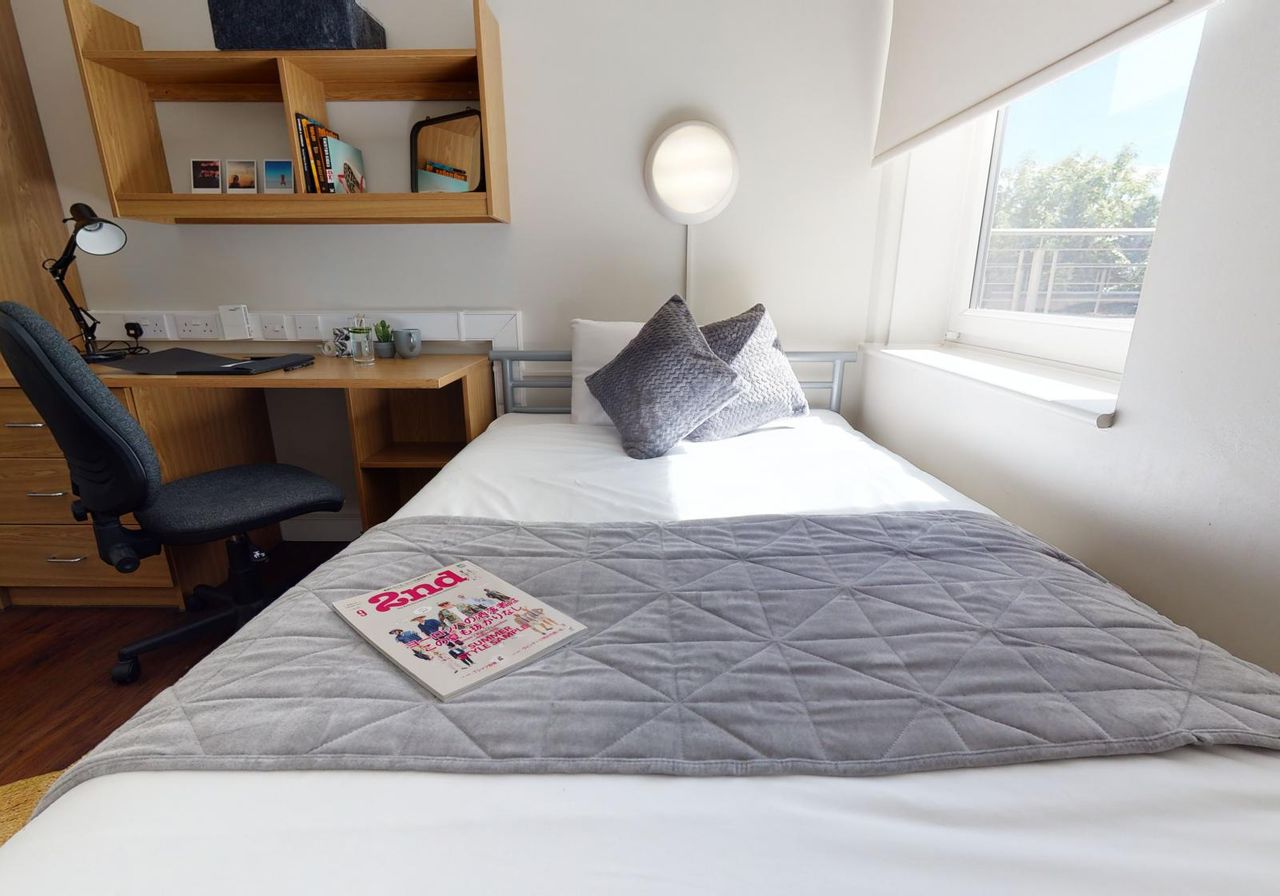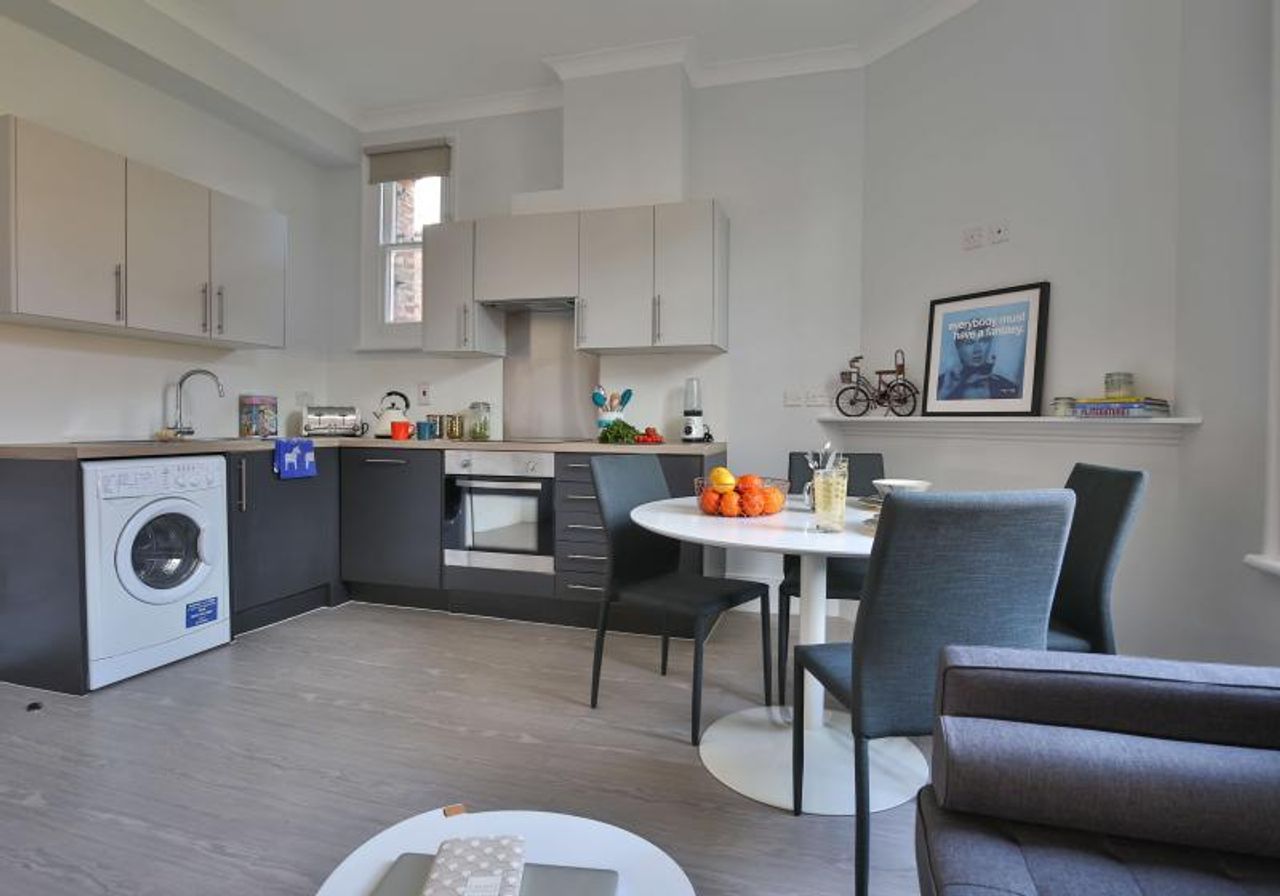 Highbury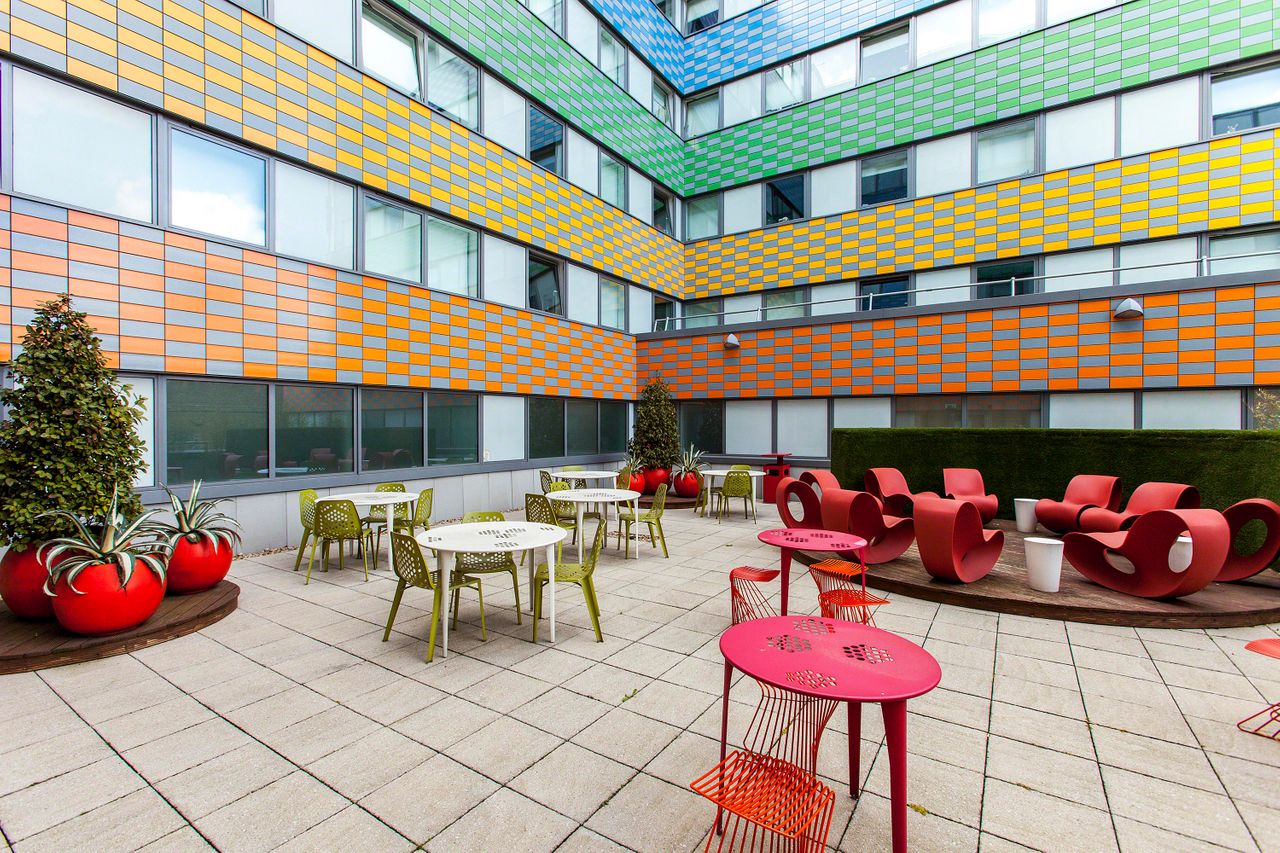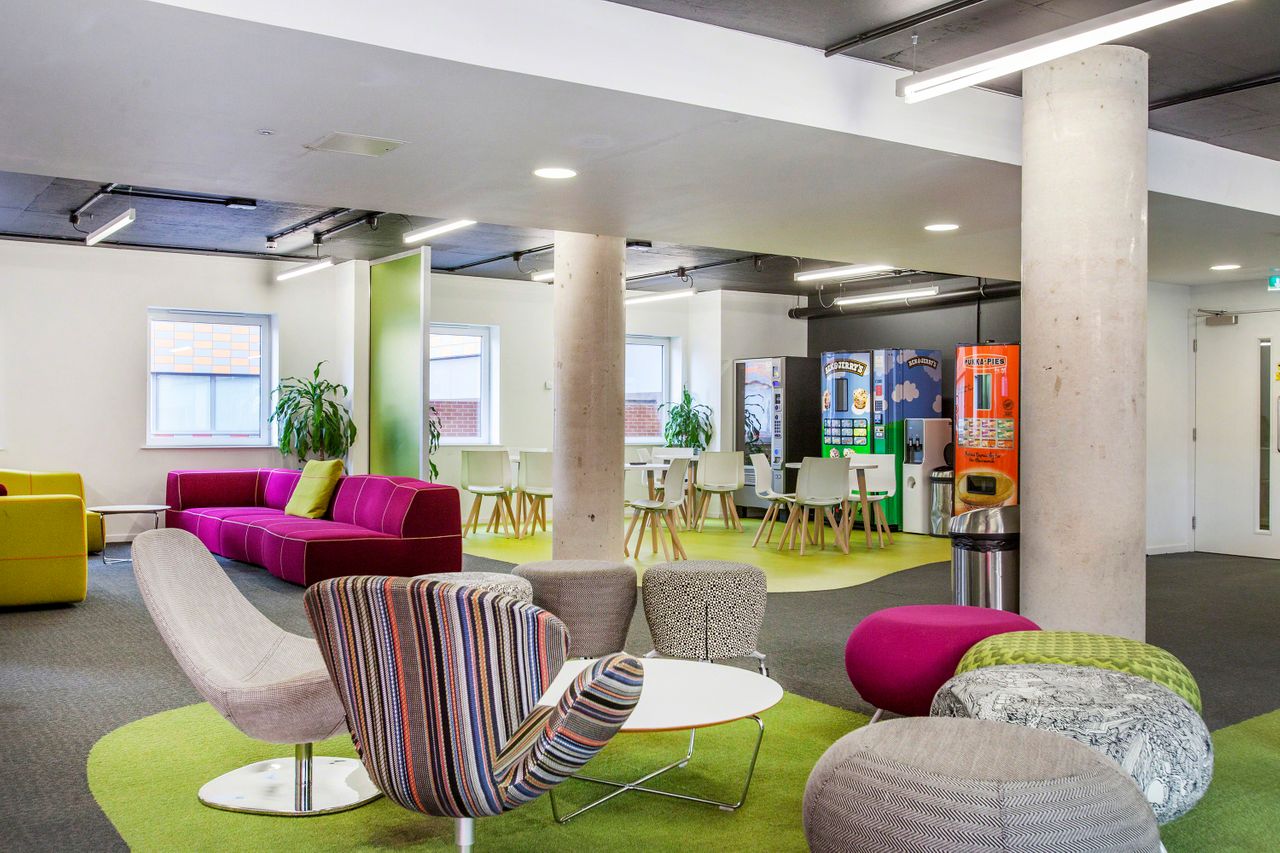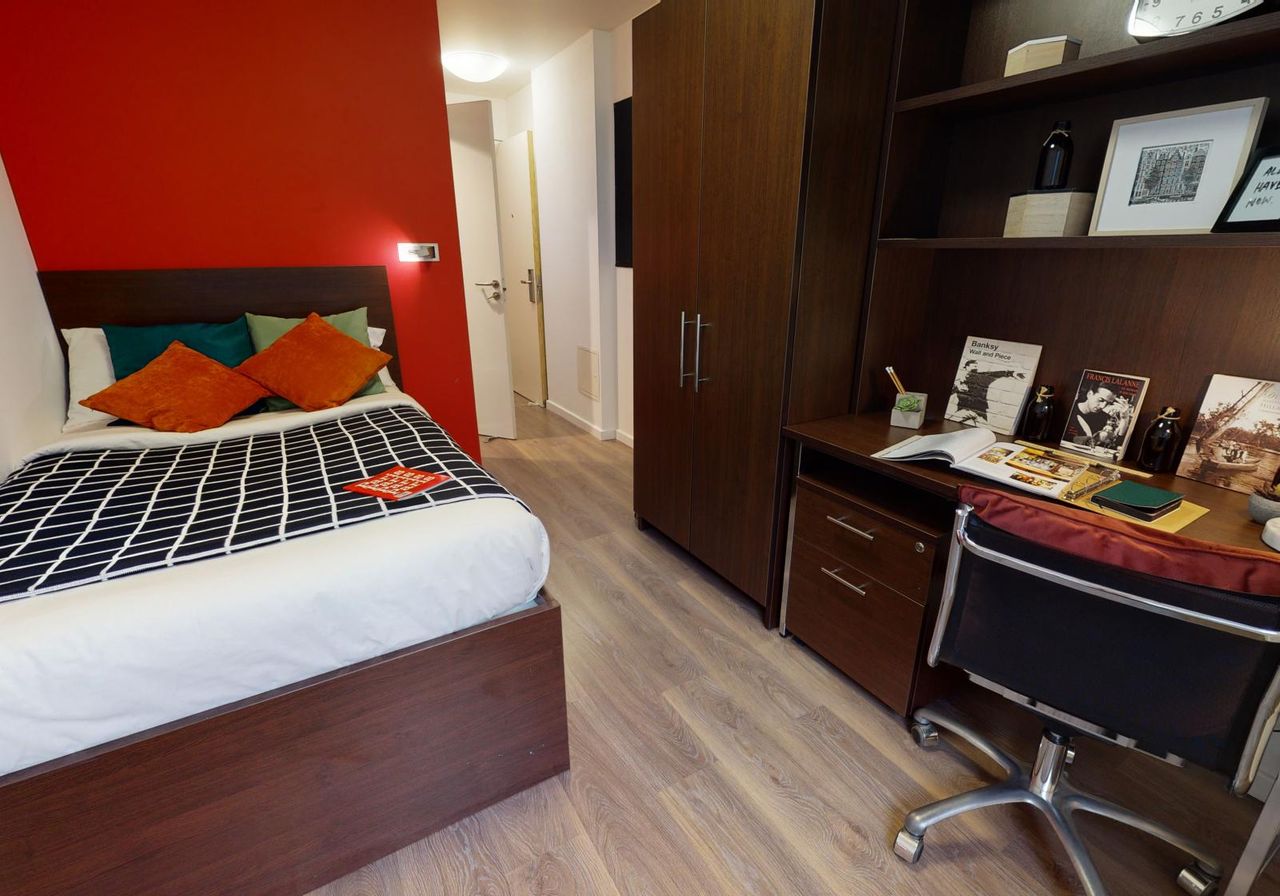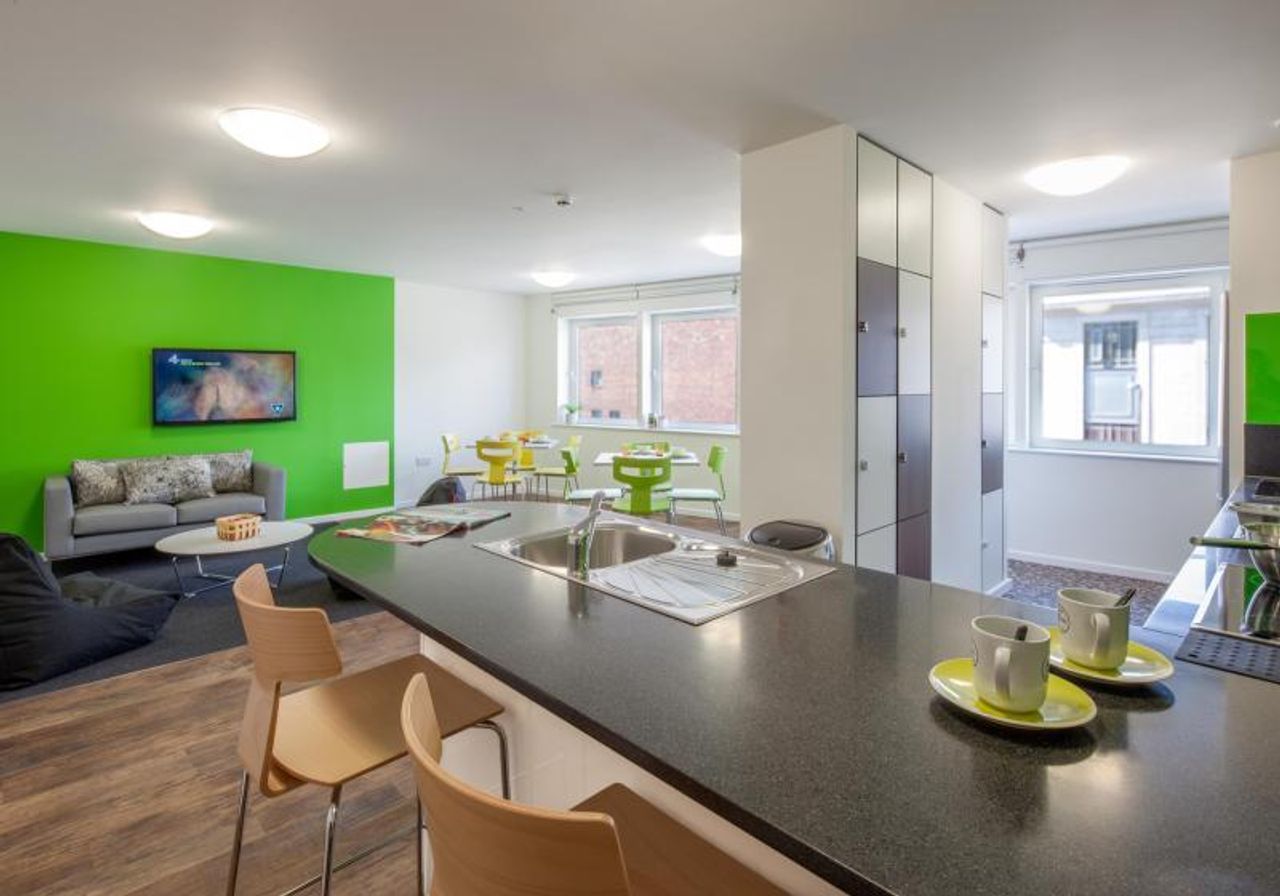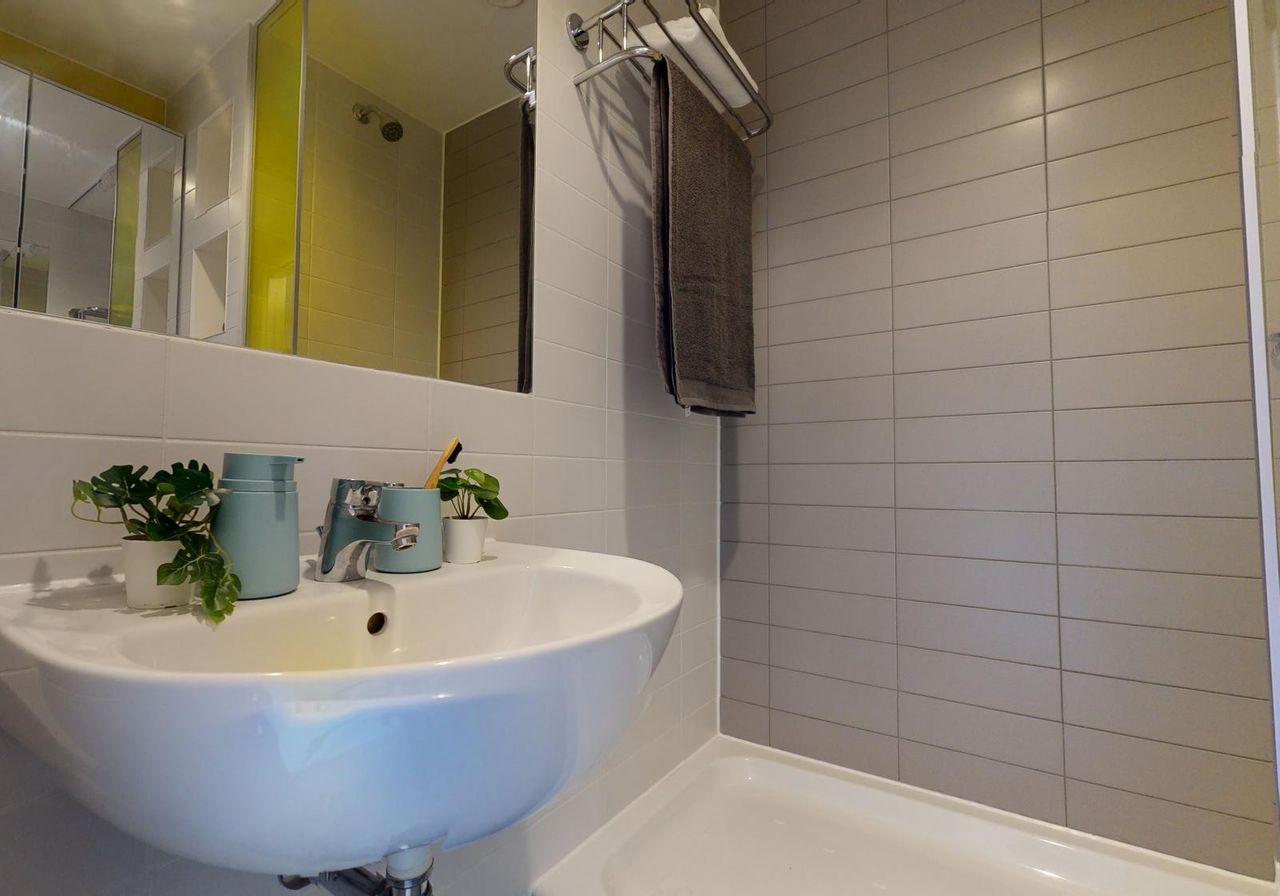 ---
Selecting Flatmates/Clusters
The International Program Advisor for London and the staff at Syracuse London work with all students as soon as they are accepted to help form groups of clusters. We will house you with other students in the program based on a careful matching process utilizing the answers you provide in your housing questionnaire. You will also be given the opportunity on this questionnaire to tell us if there is anyone in particular you would like to live with, so it is really important that you complete it. Once housing groups are formed, the London staff will begin assigning groups. When the assignments are finalized, we will notify you and your group about the details of your accommodation, so you can begin planning and coordinating.
---
Facilities & Amenities
Planning on what to pack with you can be a daunting prospect, but you can expect the following:
A fully equipped shared kitchen (kitchen basics included)
Small double bed in room with study desk and closet (bedding package provided, towels not included)
Private shower and washroom
Wi-Fi
Laundry facilities (we will provide £50 credit towards laundry. You are responsible for further top ups)
Gym access
The British council tax and your utility bills will be paid by your landlord, so your program fee is inclusive of the bulk of your housing costs. Although bed linen will be provided by the landlord, you may want to purchase your own – these are easily purchasable once you arrive.
---
Travel in the City
Even better, all Syracuse London students receive an 18+ Oyster Card covering Zones 1 and 2 for the whole semester – which means you can travel around central London at no cost. This not only saves each student a lot of money, since London is one of the most expensive transportation cities in the world, but it also means you never have to worry about getting to class, going on field trips, getting home, or traveling anywhere you want to go in the city at any time. London truly becomes your 'Oyster', as the Oyster Card promises.
---
Before the Semester
If you have any questions about living in London, or your particular housing assignment, you can contact Syracuse London's Student Support Team by e-mailing ldnhousing@syr.edu. Alternatively, you can talk to the International Program Advisor for London at Syracuse Abroad.
---
During the Semester
If you encounter a problem with your property during the semester, please email ldnhousing@syr.edu and London staff will be in touch to assist you.
*pre-Covid figures
---
Please note that while we will try to honor your housing preference, we cannot guarantee that you will be placed in the housing option that you prefer due to space limitations in each of the housing options.
Students requesting disability-related housing accommodations should indicate this while completing their post-decision questionnaire "Accommodations for Students with Disabilities" due within 10 days of acceptance. Visit Disability Accommodations Abroad to learn more.
NOTE: All students, regardless of placement, are required to stay in program housing.