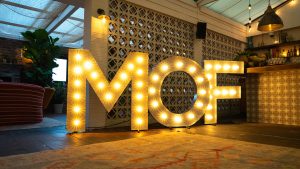 Internships offer an excellent way of experiencing the professional, working life of London from the inside. Internships provide interaction and hands-on experience with the host culture, as well as direct professional experience related to your academic studies and long-term career goals.
The Syracuse London Internship Program places students into local, national, and international organizations in a wide variety of sectors. Students work part-time in exchange for professional mentorship and academic credit. Our class on "The Global Workplace" provides a custom framework to reflect on your learning and actively engage with social and ethical issues you may encounter in your professional life.
Choosing to do an internship is a big commitment, and the process for securing an internship is complex, so it is vital that you understand all the requirements before applying. You can learn more about the program – including examples of placement host organizations, instructions on the application process, and details about the class and professor – on the Syracuse London website.
Becoming a Londoner through an Internship
During my time in London, I interned at Matter Of Form, a luxury brand, design and eCommerce agency. The agency worked for clients such as, Breitling, Knight Frank and Estée Lauder. Having an internship abroad taught me about a global workplace. I was able to develop as a professional while also learning how offices in London differed from that of the U.S. The contacts and skills I gained have given me further insight into the career I wish to pursue after graduation.

-Olivia Ly '21