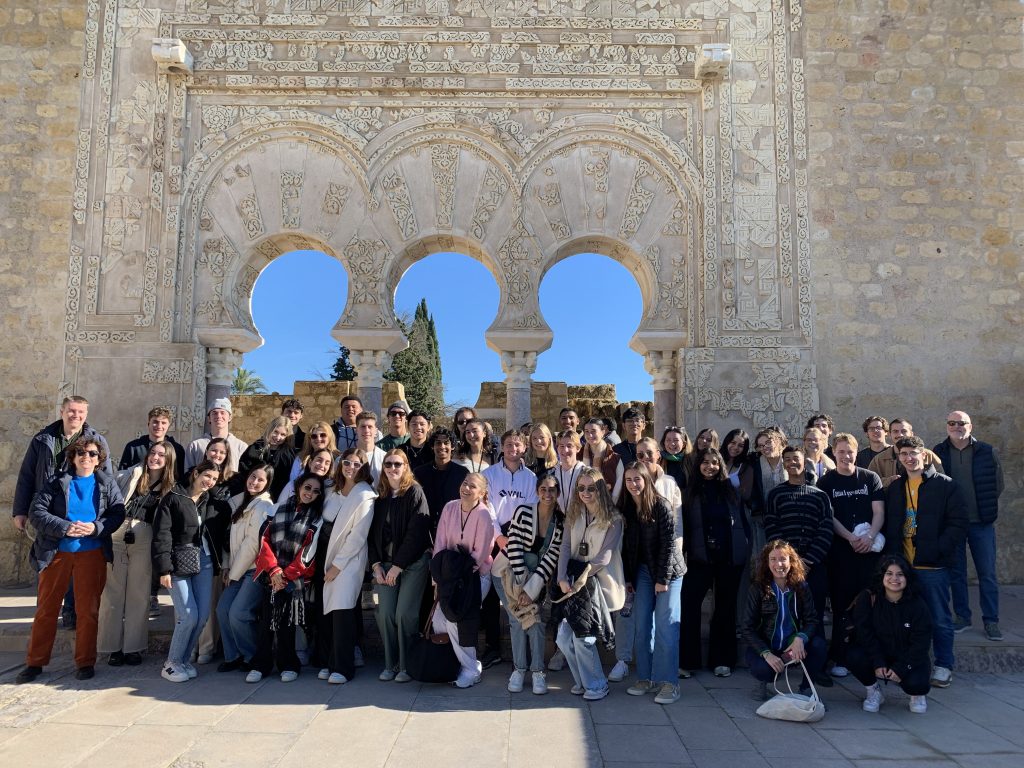 Signature Seminars
Please note: Participation in one of the pre-semester Signature Seminars listed below will be required for spring 2023 (January 10-19) and fall 2023 (August 22-31).
Though based in Madrid, the Syracuse program in Spain is designed to give you a rich experiential understanding of the entirety of Spanish history and culture. Your semester begins with one of several Signature Seminars, which are included in the program fee. Students select their seminar based on language proficiency and interests. Madrid Signature Seminars are a program requirement; students do not have the option to drop or withdraw from any of the seminars.
---
All-School Field Trips
Make the most of your time abroad by taking part of one of Syracuse Madrid's field trips to regions in and around Madrid. These trips are open to all students and are covered by your program fee.
Check out our MadWorld Passport Program Day Trips: program sponsored day trips to Toledo, El Escorial, Segovia and more!
---
Course-Related Trips
Course-related field study complements and augments the classroom experience. Past trips have taken students to the Canary Islands, Picos de Europa, and Morocco. Several course-related field study trips are offered each semester, but please note that course trips are subject to change, and not all courses are offered every semester.
Course-related field trips are mandatory to attend, and some may take place over the weekend. Failure to participate in a mandatory course-related field trip counts as an unexcused class absence and cannot be made up. Do not make personal travel plans before you arrive in Madrid and review your course outlines to understand your academic commitments. Otherwise, because course-related field trips take precedence, you will need to rearrange your personal travel plans at your own expense.