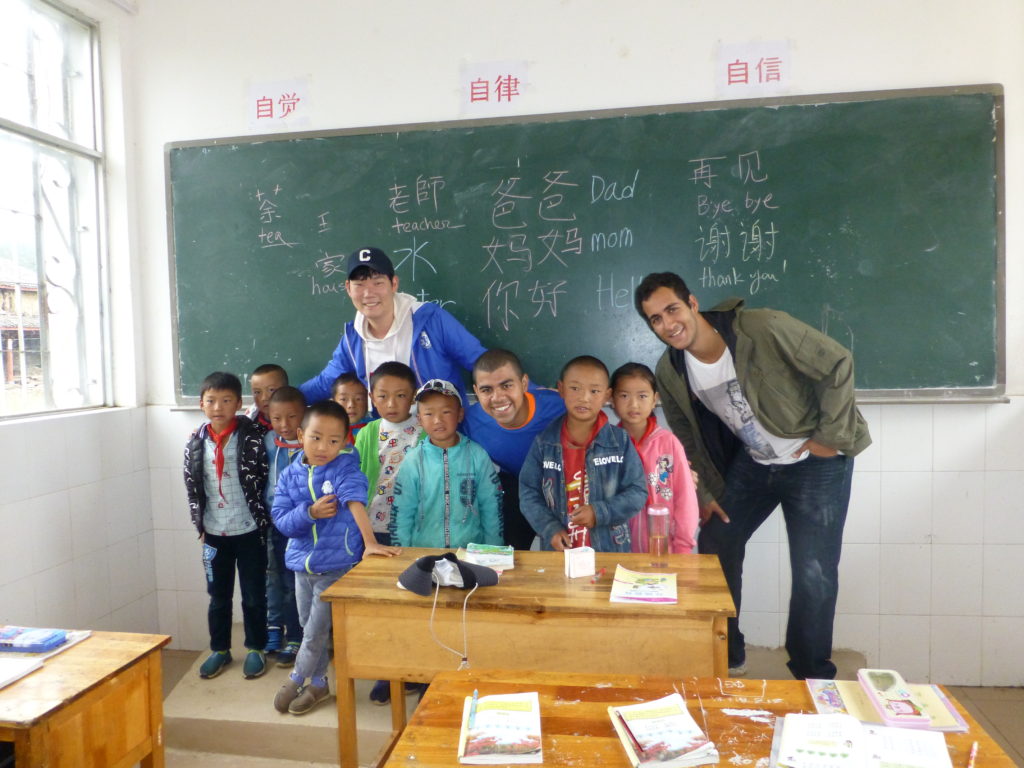 "Awesome!"
"Life-changing!"
"Amazing!"
Most study abroad returnees typically use these words to describe their study abroad experience, but few can articulate their experience in a way that resonates with potential employers. In fact, many students may not even be aware of special skills and competencies they developed during their time abroad. Employers increasingly value these international experiences when hiring.
And did you know that only 10% of U.S. undergraduate students study abroad? But just going abroad isn't enough! You must be able to relate your experience to transferable skills that attract the employer.
Even if you are not planning to work abroad or with an international company, you still have developed important skills that are valuable to employers. Employees who can appreciate diversity and understand clients' different viewpoints are highly valued in the workplace.
In October 2016, a recent panel discussion of recruiters from prominent national and international firms revealed:
Employers are seeking out employees with intercultural competence. This is the ability to engage effectively and appropriately in a variety of cultural contexts. Intercultural competence has real business value.
Job recruiters see study abroad experience as highly desirable. One recruiter said she takes special note of applicants who have a homestay experience because it contributes to the development of intercultural competencies. Many study abroad programs offer this housing option.
The dialog you have with a potential employer will ultimately be far more important than what you write on your resume; being able to articulate your experience verbally is critical.
You can use your study abroad experience during many phases of a job search:
Resume
If you studied abroad, you definitely need to include it on your resume!
There are different ways to show your study abroad experience on a resume, depending on your type of program. It could look differently for an internship program, semester program, summer program, or traveling seminar. Did you win a scholarship to study abroad? Did you take your classes in a foreign language or at a foreign university? You can include those experiences.
For examples of how to list your study abroad experience on a resume, check in with the Career Services Office on your home campus. 'Cuse students can visit the Syracuse University Career Services website or stop by for a drop-in with one of their trained counselors to review your resume.
Cover Letter
You can also write about your study abroad experience in your cover letter.
Identify a skill from the job description that the company is looking for. Think of an example of a time when you demonstrated this skill while abroad, and then consider how it relates to the position. Use that example within your cover letter to show your skills. Make sure to use only examples that are appropriate and would be appreciated by a job recruiter.
For examples, and assistance in incorporating your experience into a cover letter, make an appointment with Career Services.
Interview
You must be able to speak about your experiences in terms of the transferable skills gained. Below are some examples of interview questions that can easily relate to the experiences you had abroad:
Describe a time in which you had to adapt to a new situation
Provide an example of your ability to work independently
Tell me about a time when you had to work under pressure
Describe your time management skills
You can make an appointment with Career Services to do a mock interview and practice your answers.
Alumni Success Stories
Here's what recent alumni have told us about study abroad and their job search:
"At an interview which was only supposed to last thirty minutes, the interviewer spent nearly an hour asking me about my study abroad semester at the Syracuse Beijing Center at Tsinghua University. Employers everywhere are looking for people who can bring a diverse and global mindset to their company. And studying abroad tells an employer that you're not scared to take risks. Needless to say, I was hired for the job!" -Pratik P. '17
"The Syracuse Beijing program is embedded at Tsinghua University, the "Harvard of China." The reputation of the school helped me greatly in getting my current job with a start-up company in Hong Kong. Studying abroad in general allowed employers to see that I was serious about working abroad and am able to adapt to new cultures." -Niki L. '14