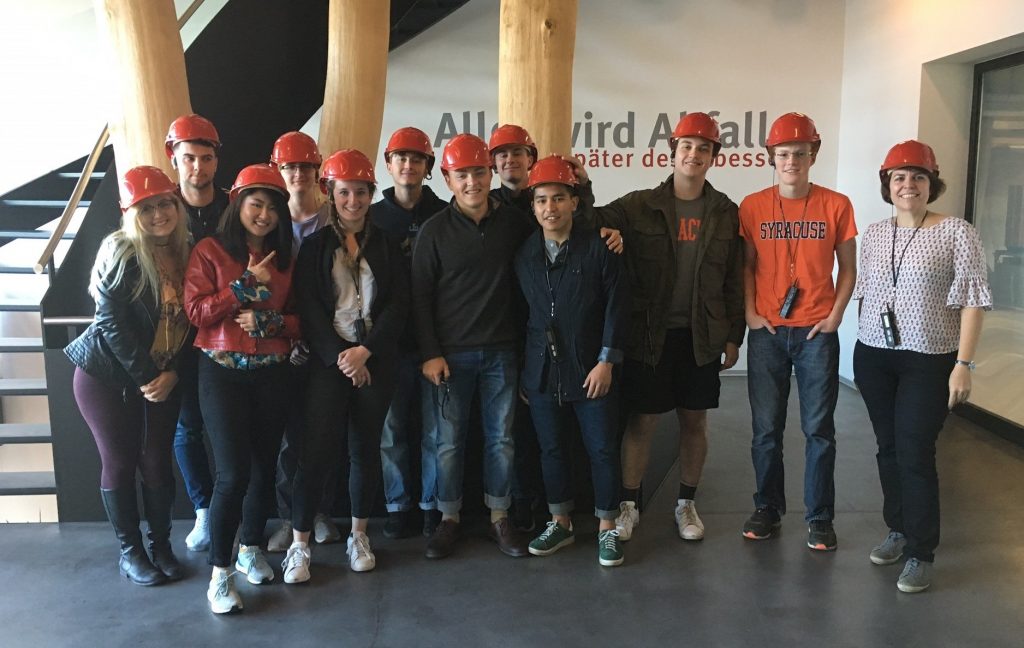 Engineering students can study abroad too!
Syracuse Abroad and the College of Engineering & Computer Science have specially designed a fall-only program in Strasbourg, France for first semester, second year students in engineering and computer science programs to stay on track to graduate.
Designed for students in:
Aerospace Engineering
Bio Engineering
Civil Engineering
Electrical Engineering
Environmental Engineering
Mechanical Engineering
Computer Science (new for Fall 2021!)
Courses are taught in English at the Syracuse Strasbourg Center and at the INSA Institute in Strasbourg. INSA is France's largest engineering university, with six campuses around the country. Students may also register for non-engineering courses if space in their schedule allows, including 1-credit community internships.
You'll begin your semester with a non-credit study tour designed specifically for your engineering cohort. During the semester, you'll live with French host families and have access to all of the activities arranged by the staff at the Syracuse Strasbourg Center. Living with a host family allows you to use the French you've learned in class and develop insights into French culture and daily life!
Requirements: Minimum GPA: 3.0; Students with a GPA between 2.5 and 3.0 can petition the Syracuse University College of Engineering and Computer Science to apply. There is no language prerequisite, however, all students must take a French language course.
---
Learn what it's like to live and study Engineering in Strasbourg!

---
Course Offerings
Courses offered at Syracuse Strasbourg:
MAT397: Calculus III
ECS221: Statics
French Language courses
Courses offered at the INSA Institute:
PHY280.1/280.2: General Physics II & lab
ELE280.1/280.2: Electrical Engineering Fundamentals & lab
All courses will follow Syracuse University curricula and syllabi, and will use familiar teaching and assessment methods.
---
Student Spotlight
"Taking classes at INSA allowed me to regularly be in the same building as French engineering students and occasionally work with them. In one class, we had a few lectures where each SU undergraduate was partnered with an INSA graduate student to solve problem sets."


– Eva Kamman '21
Read more about Eva's journey: Adventures in Strasbourg