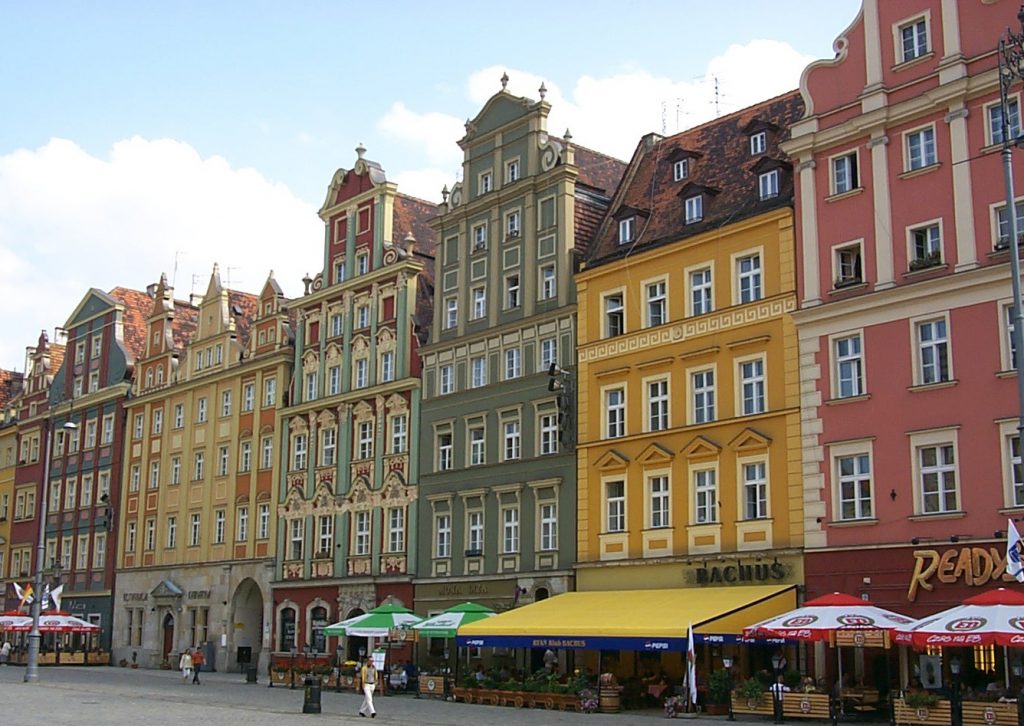 European Identity Seminar
The Strasbourg program begins with a Signature Seminar for students in all programs (except Music and Engineering). This three-credit course serves as an introduction to some of the most pressing issues facing today's Europe. You will get to see firsthand how history, geography and politics are woven together to create multi-layered European identities.
The fall seminar begins in Berlin and then travels to Wroclaw (Poland) and Vienna (Austria).  You will get to see firsthand how the region's history of shifting borders and populations has led to the creation of complex, and sometimes conflictual, identities.  Visits to important historical sites are complemented by briefings at international organizations and meetings with local activists.
The spring seminar begins in Paris and then travels north to Bruges (Belgium), Amsterdam (Netherlands) and Cologne (Germany). The focus here will be on how national identities are being transformed by the presence of important or significant immigrant and refugee populations. What role in this process has been played by the colonial past of these nations? What kinds of new, multicultural identities are coming into being? View seminar details.
---
All-School Field Trips
Additional trips are available to all students in the Syracuse Strasbourg program, and explore more of France and neighboring countries during the semester.