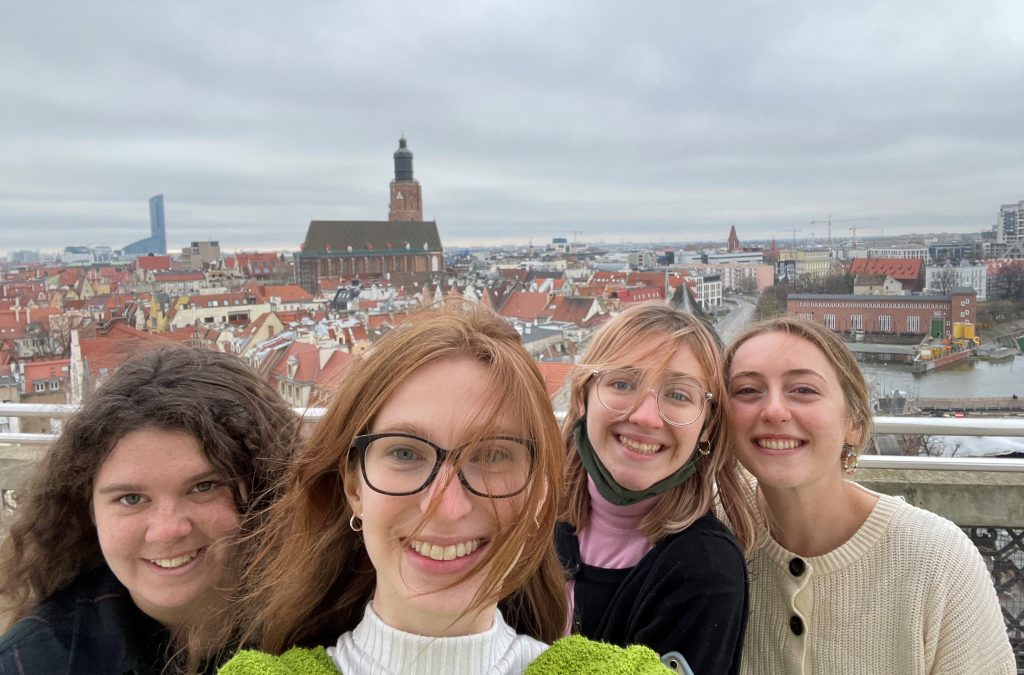 Wroclaw, Poland, will be your base in Central Europe. With 640,000 people, Wroclaw is the fourth-largest city in Poland, located very close to the borders with Germany and the Czech Republic. The city also has a huge student population (over 130,000).
Wroclaw is still undergoing significant urban revitalization in some sections of the city, as it was heavily bombed during the Second World War. It's recognized as a growing business center in Europe.
Wroclaw was named the European Capital of Culture in 2016 and is famous for its dynamic cultural life (concerts, operas, music clubs, galleries, museums, theaters, and alternative art scenes). Polish theater is widely respected throughout all of Europe and you can obtain tickets inexpensively at any of Wroclaw's theaters (performances include English subtitles for non-Polish speaking audiences).
Wroclaw's Market Square is at the heart of the city. It features outdoor cafes, restaurants, fountains, sculptures, and outdoor entertainment, as well as ornate government buildings, cathedrals, and university buildings. The square dates from medieval times and is one of the largest market squares in Europe.
Wroclaw is beautiful. The Oder River meanders through the city, peppered with small, colorful bridges. The city is completely walkable. Several miles of the riverfront have recently been restored and have great running/walking views of the surrounding city. Wroclaw has an inexpensive and efficient system of public bicycle rentals, which you can use to get around the city or to enjoy free time in one of Wroclaw's many public parks.
Housing
You will live in single rooms in a beautifully renovated historic building in the center of the city, which has excellent access to the city's public transportation network. Your neighborhood is filled with cafes, galleries, and small restaurants where you can immerse yourself in city life. There are a variety of sports facilities in proximity to the dorm, including health clubs, gyms, and swimming pools.
The single occupancy room has a private bathroom. Shared kitchen facilities are available and some rooms may have a private kitchen annex. Public spaces offer the possibility for joint dining and study sessions. Students are expected to prepare most meals in the dormitories. Other amenities include wireless Internet access, 24-hour security and laundry facilities.
---
Students requesting disability-related housing accommodations should indicate this while completing their post-decision questionnaire "Accommodations for Students with Disabilities" due within 10 days of acceptance. Visit Disability Accommodations Abroad to learn more.
NOTE: All students, regardless of placement, are required to stay in program housing.