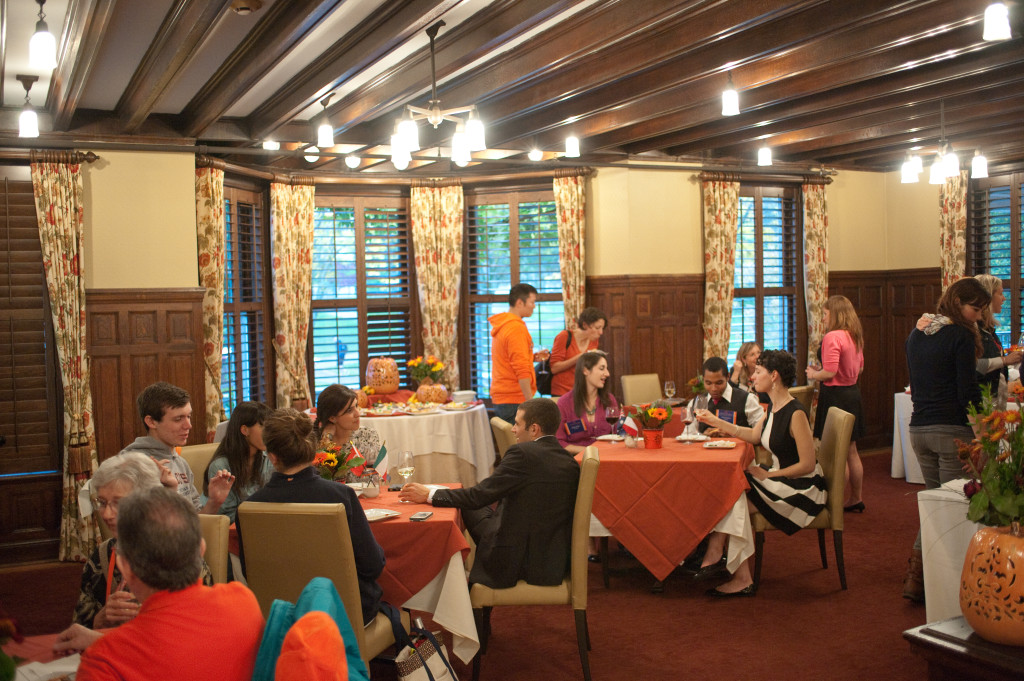 SU Abroad Events on Campus
SU Abroad hosts events throughout the academic year – stop by and learn more about us, our programs, and how to go abroad!
Spring 2017
Gilman writing workshops: Students seeking proofreading assistance and constructive feedback on their scholarship essays are welcome to attend a writing workshops. Please bring five copies of your essays.
Friday, Feb. 24 (12 p.m. – 1:30 p.m.) Bowne 306 – Honors Library
Friday, March 3 (12:30 – 2 p.m.) Bowne 306 – Honors Library
Marketing Your Study Abroad Experience: Tuesday, February 28, 5:30-6:30 p.m., Hall of Languages Room 114
SU Abroad and Career Services want to help you market your abroad experience. Learn how to identify special skills and competencies developed through study abroad, to present your abroad experience on your resume, and to articulate your abroad experience in interview questions.
General Information Session: Friday, March 3, 12-1 p.m., Schine 228B
Gilman application deadline (for studying abroad in summer 2017 or fall 2017): Tuesday, March 7, 2017