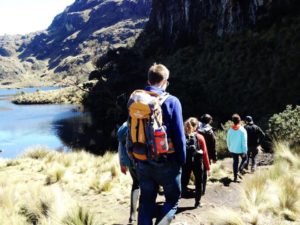 Most participants choose the two-city program experience in Cuenca and Santiago. In both cities, you'll live with host families, and you'll receive three home-cooked meals every day.
Remember that in the Southern hemisphere, the seasons are the opposite of what you're experiencing in the United States! December is summertime and June is mid-winter.
Cuenca, Ecuador
Located high in the Andes Mountains, Cuenca is a friendly city of 400,000 people. It's known for its thriving arts scene and works hard to preserve its indigenous and Spanish heritages. Nearby El Cajas, a national park with waterfalls and Inca ruin, offers you opportunities for camping, hiking, and exploring the Andes.
Santiago, Chile
In Santiago, glass high-rises stand tall against the backdrop of the Andes. Santiago, home to 5 million people, is Chile's largest city and its capital. You'll commute from your host family's house to class and between campuses via bus and metro.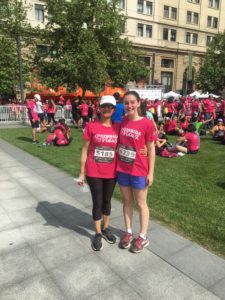 As you start exploring your new city, you'll discover that Santiago's cultural options are on par with those of any major cosmopolitan city and include museums, cinema, live music, parks, and diverse restaurants and nightlife (Bellavista is a perennial favorite). Entertainment spills into nearby communities such as Nunoa (a hot spot for young people) and Las Condes (upscale shopping and dining).