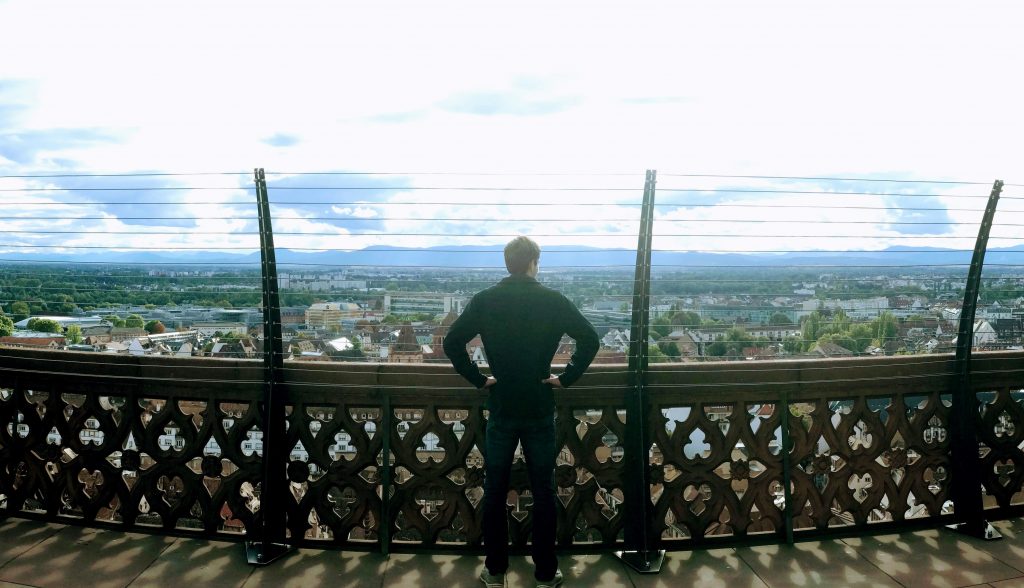 Strasbourg is a city roughly the size of Syracuse, but with a rich and varied cultural life more similar to Boston. Its museums, ballet, opera house, symphony orchestra and theaters make it the capital of traditional culture for all of eastern France.
But it also has a dynamic contemporary music scene, and most nights you can find a venue showcasing everything from French hip hop to heavy metal. If you're into sports, you can follow the Strasbourg soccer and basketball teams, both of which are in the top division. The Syracuse Strasbourg Center's Student Activities Coordinator will help you take advantage of everything the city and surrounding region has to offer.
We like to think of Strasbourg as the Goldilocks city: not too big and not too small, but just right!  It's small enough for you to feel at home in after just a couple of weeks yet it's big enough for you to always find something to do when you have a bit of free time. It has the charm of old Europe, with its winding streets and half-timbered houses; but it is also a very young city, home to 50,000 students.  
And if you need a break from France, all you need to do is hop on the tram (with the pass that you receive as part of your program fee) and head over the Rhine river to the German city of Kehl. In just 15 minutes you'll find yourself in a completely different culture!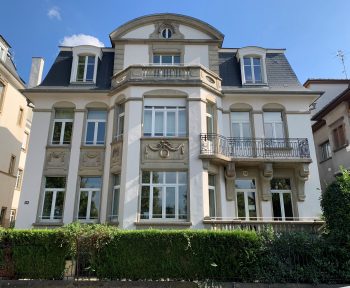 Syracuse Strasbourg Center
The Syracuse Strasbourg Center is located in a recently renovated villa, just a short walk from the European Institutions and downtown.  With its classrooms, student lounge, library   and staff offices, the Center will be your base in Strasbourg.
The high staff-to-student ratio means that you'll always have someone to turn to if you need any kind of assistance, whether it's for renting a bike or figuring out the local cell phone companies.
Housing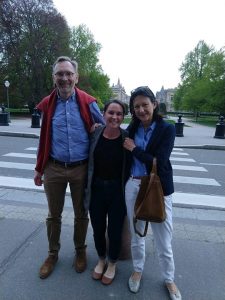 Living with a host family is a key part of our program! Not only will you be able to practice your French on a daily basis, but you'll gain deeper insight into French culture. You will have your own room in your host's house or apartment, and will be provided with breakfast every morning, and dinner five nights per week. With your transportation pass (provided by SU) you'll find that it's easy to get to the Syracuse Center.
Our housing coordinator makes host family placements based on extensive experience with all the hosts, many of whom have welcomed students into their homes for a decade or more.