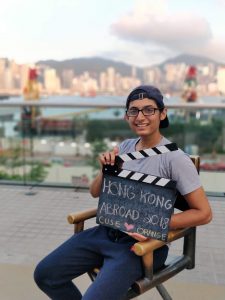 Whether you're just returning from your experience abroad—or visiting us now to rekindle and reconnect with a cherished experience from your past, please visit our alumni resources web pages. They are full of helpful suggestions and links designed to help you readjust in the short-term, maximize your experience with Syracuse Abroad, or plan to return abroad after graduation.
Some alumni choose to continue their studies abroad with graduate, summer, or short-term programs. Others partner with the Syracuse Abroad office as global ambassadors, sharing their experiences and answering questions at informational meetings and department events.
Our centers love to hear from alumni as well – in London, students who are attending grad school in the city act as Student Guides to help incoming students with their housing search. At Syracuse Madrid, alumni living in Europe are invited to talk to current students about their career experiences. And here in the States, we're constantly exploring reunion opportunities and are working with alumni relations to connect with our vast alumni network.
If you're an alumnus who's interested in re-connecting with your abroad program in some way, email Diane McKenney and she can direct you to available resources!
---
Program alumni in the news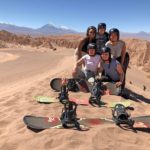 Global Ambassador and Syracuse University senior Cafui Awasu: read about her inspiring story about the challenges, triumphs and rewards of studying at our Syracuse Santiago Center in Navigating the Unknown in Santiago.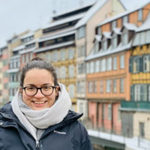 Justine Legg, Syracuse University senior, spent a semester abroad in Strasbourg, France. Read about her journey and her commitment to community in Embracing a Larger Community.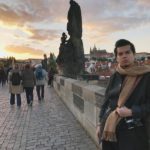 Global Ambassador Hanz Valbuena shares his story on building an international community through his role as a Remembrance Scholar, media skills and study abroad experience in Central Europe. Read his story: Hanz Builds an International Community.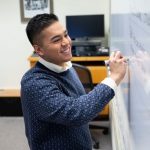 Andrew Regalado came to Syracuse to embark on a public service journey. His time here led to becoming a economic intern at the U.S. Embassy in Madrid, Spain and studying at Syracuse Madrid Center. Learn more here in: Andrew Regalado Choreographs His Own Path to Public Service.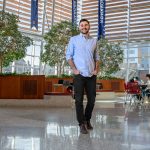 Scott Bingle, an advertising major, studied abroad in London during summer 2017 and in Hong Kong during fall 2018. His work at home and abroad includes valuable internships and meetings with company executives, read more here in: Scott Bingle Prepares to Take On the Advertising World.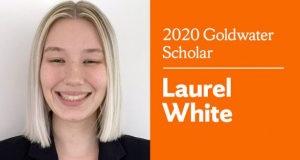 Laurel White, who studied in Florence during the fall semester in 2019, has been selected as a Goldwater Scholar, check out her story!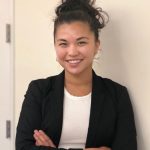 Alumna Shaylah Nichols' experiences in community service at Syracuse University and her semester studying in Africa have inspired a meaningful career path. Learn more about her accomplishments in: Working for Empowerment at Home and Abroad.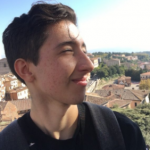 Program alumnus, Eliot Raynes pursues his transmedia studies while reflecting on a rewarding journey at Syracuse University. He studied abroad in Florence in the fall of 2018. Read more about his story here: The Art of Sustaining Creativity.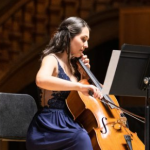 Alumna Amanda Zall took advantage of the opportunity to study at the Conservatoire Strasbourg in France through Syracuse Strasbourg Center. Learn more about her Musical Education here.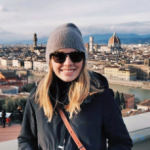 Lily Datz was studying abroad in Florence, Italy when COVID-19 struck Europe. Learn how Lily and the Florence Center changed their study abroad plans, but not their goals. Read more: Thinking Deeply at a Distance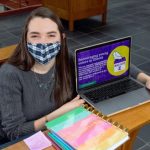 As a Truman scholarship finalist, Gretchen Coleman participated in our World Partner program AMIDEAST Area and Arabic Language Studies in Morocco and interned at the Moroccan Institute for Policy Analysis in the capital city of Rabat to encourage the young people to vote. Read about her experience: Vote of Confidence.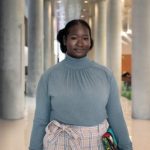 Mazaher Kaila, a political science major and law student, studied abroad on our summer program in Strasbourg and the iSchool's AsiaTech program. Today, she advocates for change, equity and civic engagement. Read more: A Powerful Voice for Justice.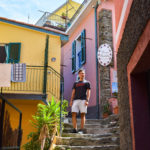 Alec Rovensky '21, senior Architecture student and two-time Syracuse Abroad alum was recently selected to have his ceramics piece featured in a virtual Indigenous-led exhibition in honor of World Water Day. Read his story: World Water Day Ceramics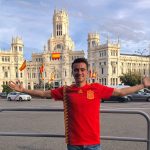 Jake Kahane '21, economics student and multi-program Syracuse Abroad alumnus, has recently been published in the Academy of Economics and Finance Journal. His passion for international learning and soccer led to his first publication as a sole author. Read it here: Study Abroad leads to Publication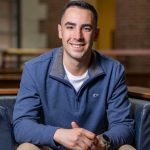 Brian Bauer '22, an international relations major, Army ROTC student and Hong Kong program alum, embraces challenges in the field and on another continent. Read his story: A Life Changed by an Experience Abroad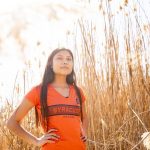 Haudenosaunee Promise Scholar Logan Booth flourishes on campus while staying committed to her cultural teachings. As a Syracuse London program alum, Logan addresses the value of studying abroad as a Native American student. Read her story: Inspired by Community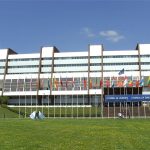 Our internship program in Strasbourg, France, gives students a voice in shaping international policies through valuable internship experiences. Learn about the experiences of three Maxwell students interning with the Council of Europe: Joining Global Conversations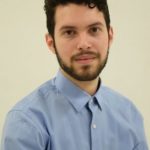 Andy Guzmán, an international relations and policy studies major, will graduate with a minor in the Atrocity Studies program in May 2022. "I sharpened my Italian skills during Syracuse University's Discovery Florence program as a translator for Libera, an NGO," Guzmán says. "Spanish is my mother tongue, and I hope to also gain full proficiency in French and Arabic someday. My international relations regional focus is on the Middle East and North Africa." Learn more: Power of the Atrocity Studies minor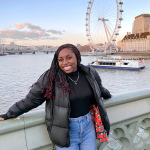 Hailey Williams '23 will be entering the accelerated bachelor's to master's program in public administration following graduation. As a Coronat Scholar, Hailey is studying political philosophy and policy studies at Maxwell/A&S. Read her story: Direct Route to Meaningful Impact