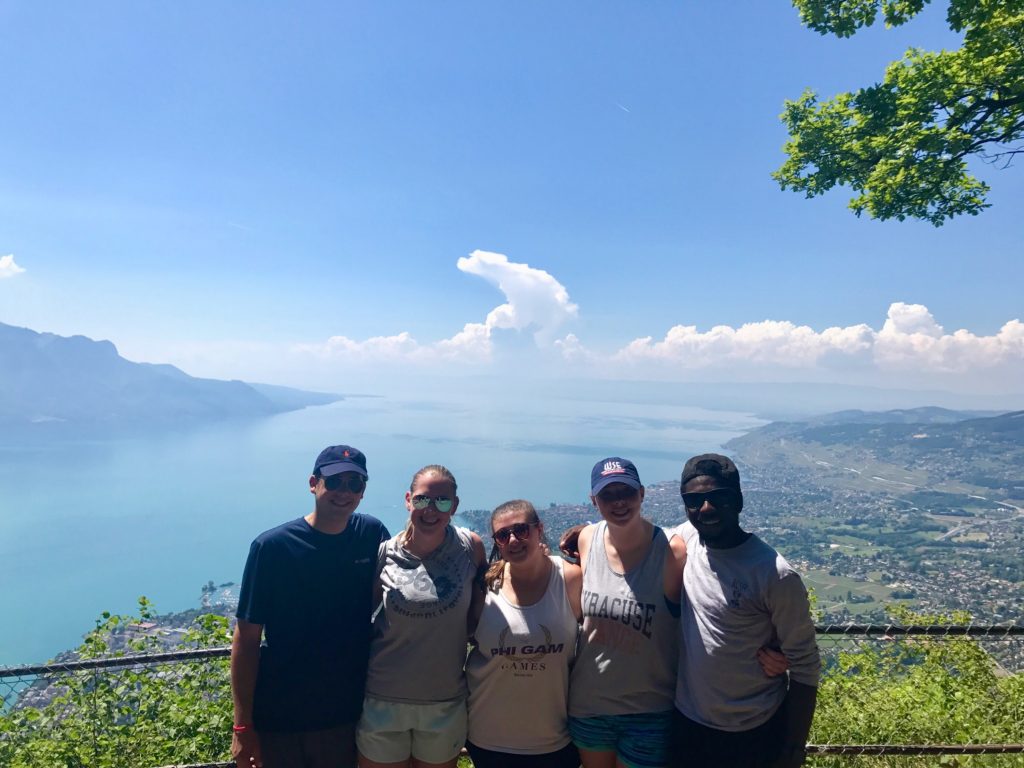 Welcome to Syracuse Summer Abroad!
Students choose to go abroad in summer for a number of reasons – maybe you have a double major would like to catch up on some credits during the summer semester, maybe there's a course you'd like to take that's only offered in South Africa, or maybe you just can't commit to an entire semester away from your home university. Syracuse summer abroad also offers you the chance to explore a particular interest that may not align with your major – perhaps you're a business major, but also interested in London theater?
Whatever your reason, summer abroad will help you grow as an individual, give you an international perspective, open your eyes to new foods, ideas, music, and people, and boost your resume. Financial aid is available.
Summer Merit-based Scholarships
Syracuse University undergraduate students with high academic achievement have an opportunity to apply for a limited number of $1,000 merit-based scholarships for Summer 2020 programs. These competitive scholarships will be awarded based on academic records as well as a personal essay or a creative personal statement video. You can apply for this scholarship when you submit your application for a summer program.
---
Talk to recent Syracuse Abroad summer students!
The best way to understand what to expect on a summer program is to talk to someone who has already participated in the program. Our summer global ambassadors formed close bands with their host families, traveled all over the world, and took classes from experts in their fields – ask them about our summer programs!
---
Summer Programs Viewbook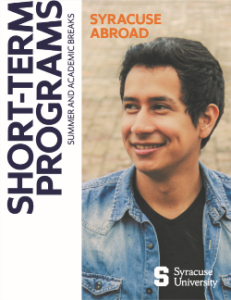 An overview of the Syracuse Abroad Summer program is available in our viewbook! Request a copy of your own by filling out this form to have one mailed to you! Program listings in these books are subject to change.