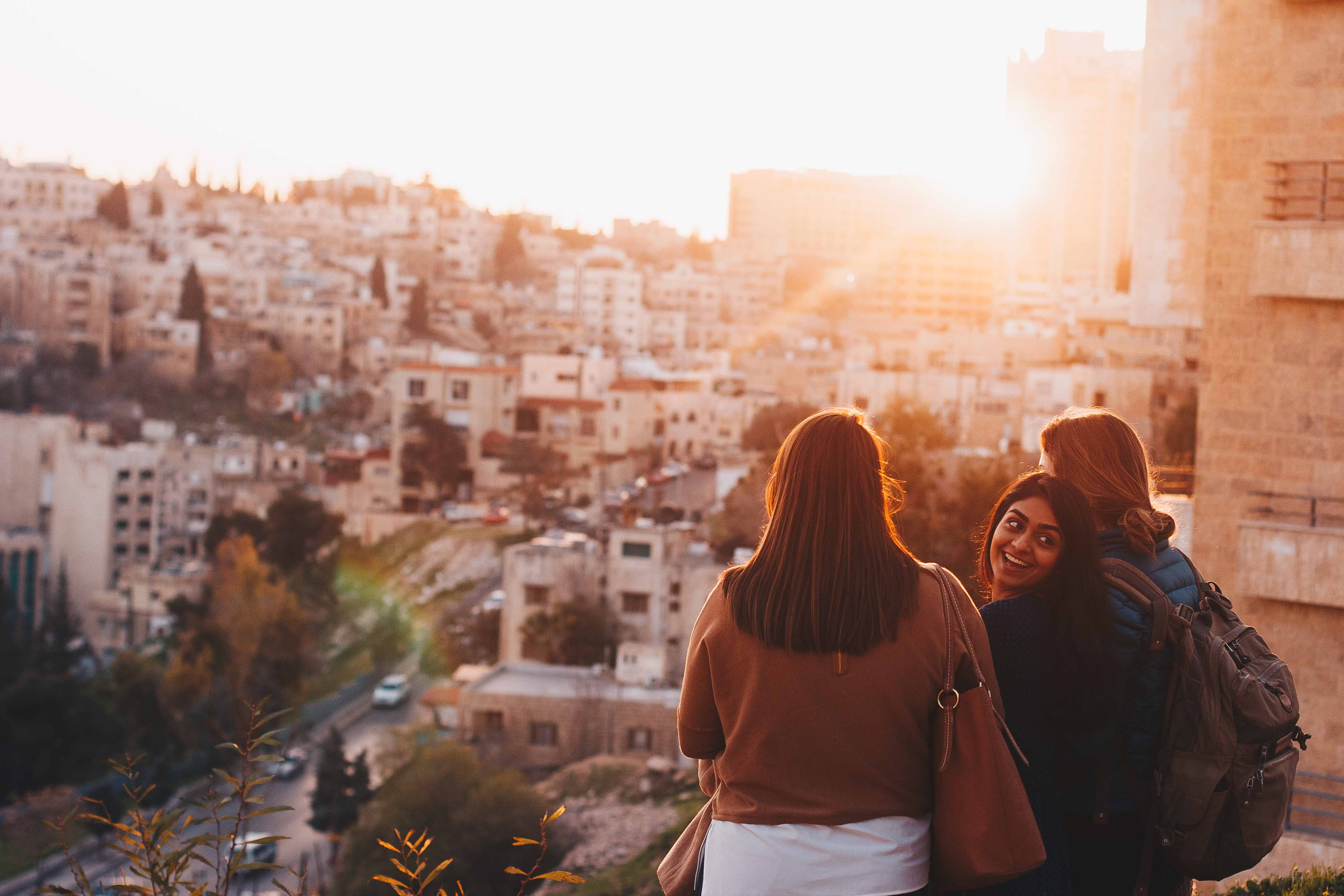 World Partner Programs in North Africa & the Middle East
To begin your application, click the link in the appropriate program title, and then 'Apply Now.' Most program applications are due March 15 for fall and October 1 for spring. Please note that some programs have early application dates –  check the individual program pages for details.
Israel
Tel Aviv University is the largest university in Israel and the biggest Jewish university in the world. The program is taught in English and has a required Intensive Hebrew Language Program (Ulpan). The programs offer a rich variety of exciting courses in the fields of International Relations, Social Sciences, Arts, Environmental Studies, History, Religion, Business, and many more.
Program type: Direct enroll
---
Jordan
Students may find no better place to study pressing Middle Eastern issues and Arabic than in the modern and culturally diverse city of Amman at the AMIDEAST Area & Arabic Language Studies program. Students enroll in 14-17 credits in this language intensive program. There are two required Arabic courses, one in Modern Standard Arabic, and one in a Jordanian dialect. You will then choose two to three elective courses in Middle Eastern studies, religion, gender studies, and political science, among other disciplines. The program includes excursions to urban and rural settings. The small, intimate nature of the program allows for an individualized structure and customization.
Program type: Center-based
---
Morocco
The AMIDEAST Area & Arabic Language Studies program in Rabat offers a diverse set of courses, semi-intensive instruction in Modern Standard Arabic and Moroccan Arabic. Students either live with Arabic-speaking Moroccan families or in the student residence hall. Courses are taught by English-speaking Moroccan faculty members from the University and other universities in Rabat and neighboring cities.
Program type: Center-based