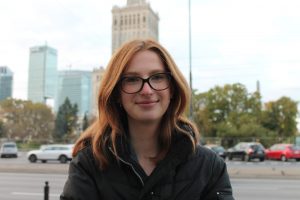 Name: Sophie Creager-Roberts '24
Majors: Environment, Sustainability, & Policy and History
Semester abroad: Fall 2021
What advice would you give to a student undecided about going abroad? I would suggest taking a language course in the native language, even if it is not required. You will miss out on so many opportunities to meet new people. Even knowing the bare bones of the language will show locals that you have made an effort to understand their daily life and culture and, in my experience, made people more receptive to a dialogue with me. It also pays off when you are navigating through a city or in a pinch and don't have time to google translate an entire menu.
Contact: sacreage@syr.edu
Topics I'm comfortable discussing: Staying in touch with friends & family, Adjusting to a foreign language, Allergies & dietary needs, Cultural Immersion, Financing study away, Preparing for departure, Selecting a program option
---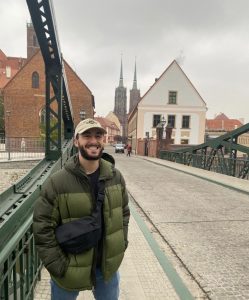 Name: Max Goldberg '23 G'24
Majors: International Relations
Semester abroad: Fall 2021
What was your most unforgettable experience abroad? The "pogranicze" or borderlands of Poland are beautiful. Just a few miles from Lithuania, Belarus, and Russia, we drove on dirt roads through bright green forests and around glassy blue lakes, passing run down barns and fields of yellow flowers scattered with cows. We were staying in Krasnogruda for the weekend, a small town with a population of no more than 1,000 but with immense historical significance. We sat down for a dinner of fried fish and classic Polish fermented vegetables, and drank tea boiled over a wood-fired brick oven. We talked about identity, about ourselves and our relationship with others. We talked about building bridges, and overcoming differences. That's the whole purpose of the Central Europe program. Despite a turbulent and awful history we learn happened here, we learn about the little beauties in between it all.
Contact: mgoldb07@syr.edu
Topics I'm comfortable discussing: Staying in touch with friends & family, Adjusting to a foreign language, Cultural Immersion, Culture shock / Homesickness, Disability resources, First time abroad, Fitting study abroad into your home campus experience, Health, safety, and support, Meeting locals, Preparing for departure, Race & Ethnicity, Religious life, Selecting a program option