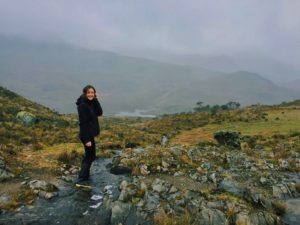 Name: Sarah Hewitt '19
Hometown: Reno, NV
Majors: International relations and Citizenship and civic engagement
Semesters abroad: Discovery Madrid Fall 2015; Santiago Center Spring 2017
What would you say to a student undecided about going abroad? GO! Studying abroad allows you to get out of your comfort zone, learn another language, explore another country or region, and immerse yourself in another culture. During your time abroad, you will learn more than you can imagine about yourself and the world that you live in. You will find a second home thousands of miles away from your first and make friends that will last a life time. Go – I'm so excited for you!
Contact: shewitt@syr.edu
---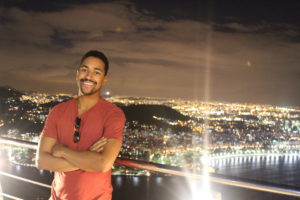 Name: Jason McGill '18
Hometown: Columbia, MD
Majors: Information management and technology
Semesters abroad: Discovery Strasbourg Fall 2014; Strasbourg Summer 2015 Internship; Santiago Center Spring 2017
What do you wish you had known before going abroad? I wish that I knew how fast the time would pass because it seemed like it was all over as soon as I began. I also wish that I knew how much personal progress I would make throughout the semester. Although it would be very challenging to learn the language, take local university classes, and adjust to the new culture it would be all worth it in the end. I realized by the end of my trip that a lot of the other students in the program were initially going through some of the same feelings of nervousness and uncertainty, and experiencing the challenges of getting used to a new environment. I wish that I knew that no matter the new challenges and struggles that I would face that I would be perfectly fine in the end and come back with an amazing experience.
Contact: jamcgill@syr.edu
---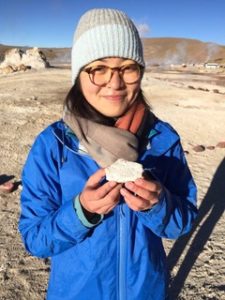 Name: Michelle Kincaid '18
Hometown: Ben Lomond, CA
Majors: International relations and Citizenship and civic engagement
Semester abroad: Spring 2017
What was your most valuable experience abroad? The most valuable experience I had while abroad was living with my host families, especially my family in Santiago. We were a great match. First, our relationship was based on a love for running; my host parents are marathon runners and I got into the sport several years ago. I ran in every country we visited with the program (Ecuador, Argentina and Uruguay) and I even ran two races in Chile with my host mom. Those experiences are some of the most special I have from abroad.
Contact: mkkincai@syr.edu
---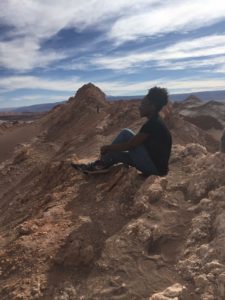 Name: Haile Rice '18
Hometown: Bronx, NY
Major: Biology
Semester abroad: Fall 2016
What was your most valuable experience abroad? My most unforgettable experience was a signing up for a program in which I would receive a partner that was learning English. My partner's name is Victor and we would meet once a week on campus or sometimes we would go to a museum or a historical site in Chile. Each time we met, we would alternate between English and Spanish so that I could practice Spanish and he could practice English. This was memorable because we clicked instantly and found out that we had a lot in common and even though I am not abroad anymore, we still keep in touch and we hope to meet up in the future.
Contact: hailesrice@gmail.com
---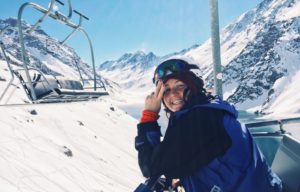 Name: Eliza Engel '18
Hometown: Stamford, CT
Majors: Spanish language, literature, and culture; Television, radio, and film
Semester abroad: Fall 2016
What was your most valuable experience abroad? If I were to choose one thing, I would say living with a host family for five months. This was an extremely valuable and unforgettable experience, as relationships were created and I left Chile with a second family, my Chilean family. They were absolutely incredible, and really made my experience so much better. They helped me master the Spanish language, they taught me about Chilean culture, and helped me discover new things about myself. Without them, the experience would not have been nearly as meaningful. They will forever have a place in my heart.
Contact: ecengel@syr.edu