Welcome, Parents!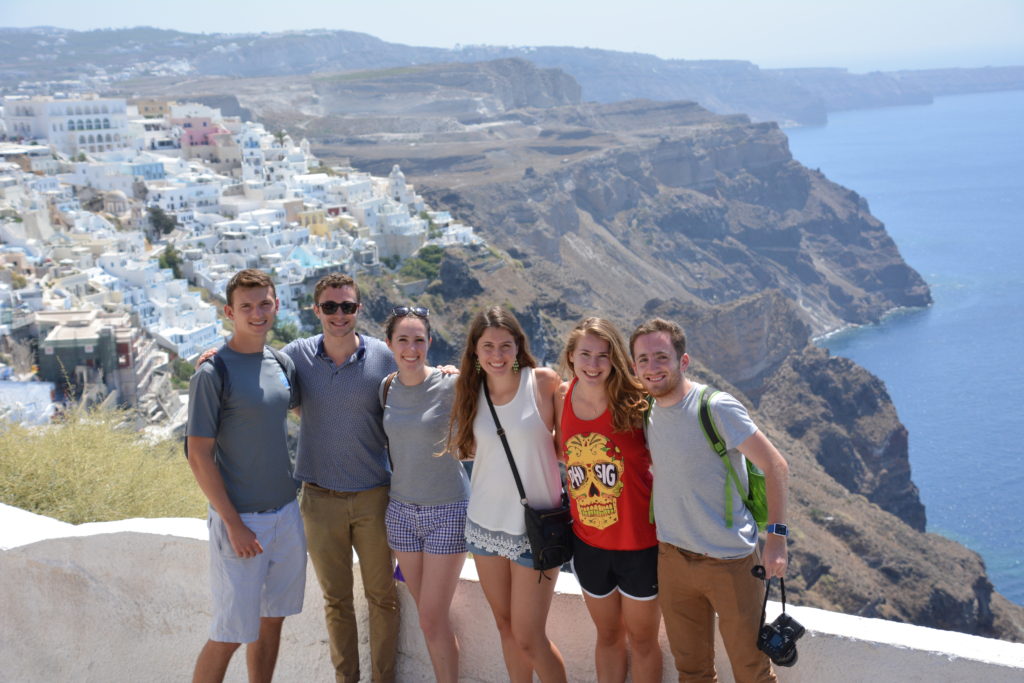 Living and studying abroad is often the most challenging and rewarding experience of a young person's life. As a parent/guardian, you are naturally excited that your son or daughter will have the opportunity for tremendous academic and personal growth; at the same time we realize you also have concerns and questions about the challenges ahead.
Syracuse currently operates seven overseas centers, in Beijing, Florence, Hong Kong, London, Madrid, Santiago (Chile), and Strasbourg (France). Through our World Partners, Summer, and Short-Term programs, Syracuse Abroad students have study abroad options in over 60 additional countries. Syracuse Abroad has been sending students abroad since 1959, and currently, 2,000 students a year study abroad through one of our programs.
At Syracuse University Abroad, our primary focus is the safety and well-being of the whole student. We have over 50 years of experience preparing students to succeed as engaged participants in their host culture. Our staff at home and abroad are proactive in meeting the new challenges of a complex and changing world.
---
For Parents of Accepted Students
Once your student has been accepted into a Syracuse Abroad program, you should read through our Accepted Students section, which details all the information your student will need to know before leaving for their semester abroad! You'll find information about passports and visas, group flight options, and center-by-center specifics in our Preparing to Go pages.
---
Signatures of Syracuse Abroad Center Programs
Dedicated Staff and Faculty Abroad
The Syracuse Abroad center-based programs are each led by a center director, a Ph.D.-educated intellectual and cultural guide for students in their new host country. Most have lived and studied in the United States and abroad, and have extensive experience teaching U.S. students. The staff at each center is also there to support and guide students throughout their semester abroad- to coordinate housing assignments, to give advice on the best place to find a good cup of gelato, to arrange internships and community engagement opportunities, and to organize extracurricular activities designed to enhance the students' semester abroad. Students often develop very close relationships with center staff.
Rigorous Academics and Internships
Programs are developed and delivered by Syracuse professors, faculty from local universities, and top professionals in their fields, supplemented by guest lecturers from local experts. Syracuse Abroad has developed extensive contacts with virtually every type of professional institution, and we urge students to take advantage of those relationships during their time abroad.