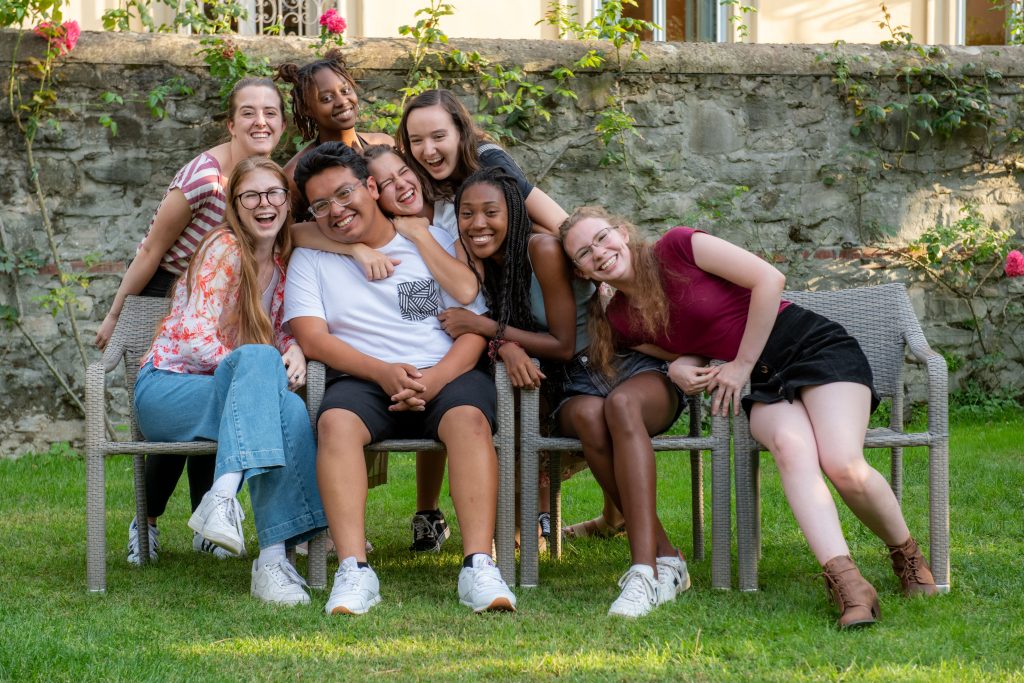 Discover Florence, the birthplace of the Renaissance and home to much of the world's renowned art and architecture. A walkable city surrounded by gentle rolling hills, Florence fuses the mystery and beauty of its past with the dynamism and energy of the present.
We have prepared a special first-year program that includes enriching coursework, stimulating cultural activities, engaging teachers, strong student support, and exciting field trips within Italy.
As part of a small group of highly motivated first-year students, you'll be starting off your college career with an exceptional experience and a solid academic base.

You're on the cusp of a memorable semester. So get ready to discover Florence…and get ready to discover all that you are capable of achieving!
---
Program Details
Syracuse Abroad Virtual Take-Off
Pre-arrival online orientation: August 30 – September 4
Welcome to Florence: In-Person Program Dates
Arrive in Florence: September 6
Required orientation in Florence: September 6-8
Classes begin on site: September 11
Semester break: October 27 – November 5
Final exams begin: December 18
Program ends: December 21
Housing
You will be living with a host family, located a short distance from the Villa Rossa (where you will take your classes) and some of the city's most famous sites. Your homestay experience will allow you to participate directly in Italian daily life—the best way to gain insights into and integrate fully with a culture. Learn more about living with a host family.
---
Program Highlights
The Discovery Florence curriculum will keep you on track with all your first-year requirements. The 1-credit required First Year Seminar not only guides you through the challenges and adventures of being a new college student but also keeps you connected with the Main campus and your eventual transition to Syracuse.
Discovery students enjoy local outings and activities designed exclusively for your cohort. This could include a trip to a gelateria to see how Italian ice cream is made, or to one of the many artisan workshops for which Florence is famous.
Program Travel: Italy Dive!
Discover Italy like no tourist can through faculty and staff led thematic trips based on your interests: #culturalheritage, #inclusivity&diversity, #foodie, #nature, #wellbeing and more!
Once in Florence, 'Dive into Italy' by signing up for a trip of your choice. Classic must-see places or hidden treasures that are off the beaten path – with costs covered by your program fee. These experiential learning trips will perfectly complement your semester in Florence and give you the opportunity to pick your destination.
Engage with your city
Immerse yourself in Florentine culture by exploring the city and visiting museums, local markets or workshops. Enjoy extracurricular activities at the Center including cooking classes, tastings, lecture series and more.
Virtual, in-person, and hybrid internship opportunities can be arranged.
---
Program Requirements
Independent Travel: For European countries, some form of Covid vaccination and/or testing documentation may be required. For more information, view Covid-19 Plans & FAQ.
Passports & Visas: All students will need a passport and visa to study in Florence. If you do not have a passport or yours will soon expire, please apply or renew as soon as possible. All students will also be required to apply for and obtain a student visa. Your program advisor will assist you by providing detailed instructions and working closely with you during the visa application process. Learn more.
Fees: View program cost details on our Discovery Florence budget sheet