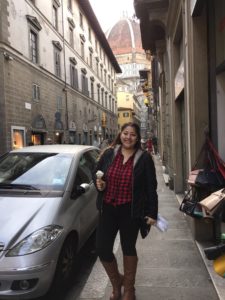 Name: Alexandra Pereira '18
Hometown: Denver, CO
Majors: International relations and Modern foreign languages
Semesters abroad: Discovery Florence Fall 2014; Strasbourg Center Fall 2016; Madrid Center Spring 2017
What was your most unforgettable experience abroad? My most unforgettable experience abroad was when someone asked me a question about the Strasbourg's Christmas Market because they thought I was a permanent resident of the city since I looked "so at home."
Contact: aperei02@syr.edu
---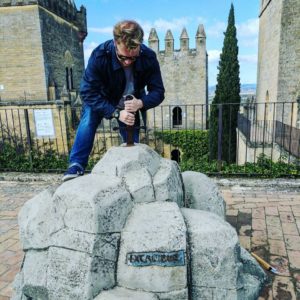 Name: Ryan O'Hara '18
Hometown: Merrick, NY
Major: Finance
Semester abroad: Spring 2017
What was your most unforgettable experience abroad? The experience in its entirety is what was most unforgettable to me. For me to be able to go to another country, and to travel the world and learn all about other cultures and ways of life was unbelievable. I knew that I was looking for something during my travels, and I found that as cliche as it sounds, I did find myself. I learned about the world and its people, and was able to gain a truly global view of this planet that we live on. Whether it is trying new foods, going to new places, or my favorite, meeting and talking to new people, it was all an incredible time for myself.
Contact: rohara@syr.edu
---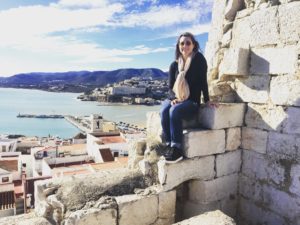 Name: Molly Kerstetter '19
Hometown: Skaneateles, NY
Major: Economics
Semester abroad: Spring 2017
What do you wish you had known before going abroad? There are two things that I wish I had known before going to abroad. The first thing I wish I knew is that it really can be difficult to find the right balance between school, traveling, and spending time with the new friends you meet when you get there. I was overwhelmed with finding this balance at the beginning of my program. As someone who is very concerned with doing well in my classes, I had to find a way to still do well but also be able to make the most of those four months. This brings me to the second thing I wish I had known; those four months go by faster than I ever could have imagined. Because it goes by so fast, you must make the most of the time you are there.
Contact: mmkerste@syr.edu
---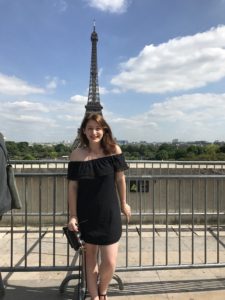 Name: Maraina Weyl '19
Hometown: Madison, CT
Majors: Religion and International relations
Semester abroad: Spring 2017
What was your most valuable experience abroad? The most valuable experience I had abroad was learning to navigate a world capital as if it was my hometown. I was terrified of the metro system when I first arrived but by the time I left I could get from home to the other side of Madrid without thinking about it. It really made me realize that big cities and new kinds of lifestyles are exciting and not scary, and that I would learn to adapt in no time!
Contact: mlweyl@syr.edu
---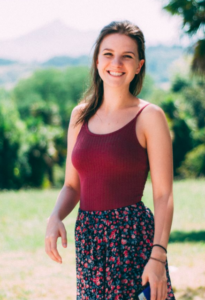 Name: Sarah Gardner '18
Hometown: Chicopee, MA
Major: Sport management
Semester abroad: Fall 2016
What do you wish you would have known before going abroad? Before I went abroad, I really wish that I had known that everyone adjusts to being abroad differently, and it's okay to be nervous. Although I am now extremely grateful for the time I spent abroad and I absolutely loved Madrid, when I first landed I was anxious about spending four whole months away, and I wasn't sure if I could do it. I wish that I had known that some people can take longer to adjust to life overseas, and that not everyone jumps immediately into their abroad life, and there's no problem with making your abroad experience your own and taking it at your own pace.
Contact: sgardner@syr.edu
---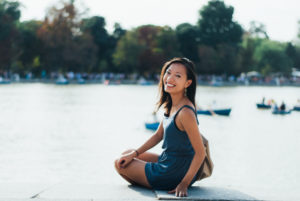 Name: Natalie Goldstein '18
Hometown: Leland, NC
Major: Advertising
Semester abroad: Fall 2016
What was your most valuable experience abroad? Before I went abroad, I didn't have a particular or pronounced interest in learning about other cultures or people. However while I was abroad, I saw different religions, cultures, beliefs, ways of life and became fascinated by life outside of what I knew- American, university student. I wanted to learn more and more– more about their ways of life and how the places grew up shaped their mentality and beliefs. For example, dinner time in Spain is usually around 9 or 10 pm– very different from the US and the majority of the world. I wanted to know *why* and searched to understand how it affects all aspects of Spanish life, from nightlife to the timing of lunch, to the hours of the work day. Why are bathrooms called "toilets" in Ireland and England? Why is carrying open drinks allowed on public transportation in Germany legal? Why is the order of cheek kissing different from Spain to Italy? All these small differences from US culture intrigued me and left me wanting to understand and learn about more and more cultures outside of my own, and I believe being abroad opened my mind in incredible ways.
Contact: nlgoldst@syr.edu
---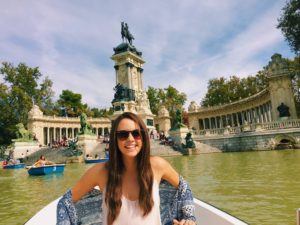 Name: Ally Koval '18
Hometown: Natick, MA
Major: Advertising
Semester abroad: Fall 2016
What was your most valuable experience abroad? There were so many experiences that were simply unforgettable abroad, but the experience that was most valuable to me was the opportunity to live with a host family. I didn't feel like I was just "studying" in Madrid, I really felt like I was living there. Living with a host family definitely put me outside of my comfort zone with a completely new language, different food, and overall new culture, but it was an experience I will carry with me for the rest of my life. Not only were they the most welcoming and warm people, but they also treated me like I was one of their children. They showed me how to use the metro, always told me the best places to go in the city, and would even take my roommate and me on trips to towns outside of Madrid. Furthermore, I know that my Spanish significantly improved living with them because it forced me to practice outside the classroom in real-life situations. They were so supportive whenever I had trouble finding words or speaking and would even help me study for tests (and when they started taking English classes I got to help them study!) But most importantly, they truly made Madrid feel like home.
Contact: akoval@syr.edu
---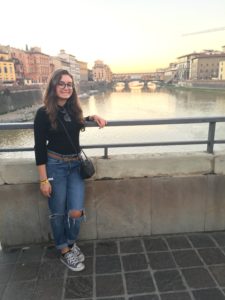 Name: Michelle Hernandez Pou '18
Hometown: Guanynabo, PR
Major: Advertising
Semester abroad: Fall 2016
What would you say to a student undecided about going abroad? Going abroad not only gave me the opportunity to travel with my friends and see more of the world, but it also provided me with the most incredible learning experience I have had to date. Learning really does go way past the classroom walls, and no matter what program you choose, studying abroad show you a part of the world and of yourself that you may have never seen otherwise.
Contact: mherna07@syr.edu
---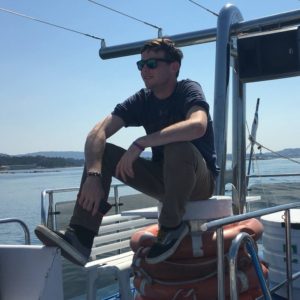 Name: JP Hadley '18
Hometown: Greenwich, CT
Major: Newspaper and online journalism
Semester abroad: Fall 2016
What was your most valuable experience abroad? My most valuable experience while abroad was getting to know a very close group of friends that I only would have met through my abroad program. I only knew one person on the program going in, which made me pretty nervous. But I found out pretty quickly that there were students in the program from different universities all over the East Coast, and we managed to become very close, very quickly. This was so valuable to me because I was worried about who I would travel and experience Europe with when I arrived in Spain, but left with five new and very close friends that I can't imagine my abroad experience without.
Contact: jphadley@syr.edu
---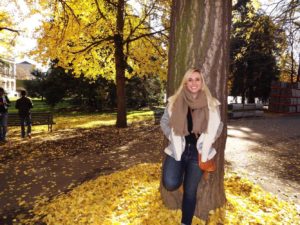 Name: Megan Bosisio '18
Hometown: Canon City, CO
Major: Marketing management
Semester abroad: Fall 2016
What would you say to a student undecided about studying abroad? Definitely do it; you won't regret it! You can't go wrong with any program through SU, but pick one based on you and not your friends. No matter where you end up there will be other students, and truly one of my favorite parts of going abroad was getting to know the other SU students. Everyone in my program really bonded and coming back to Syracuse this semester I felt like I was returning with 70 new friends!
Contact: mmbosisi@syr.edu
---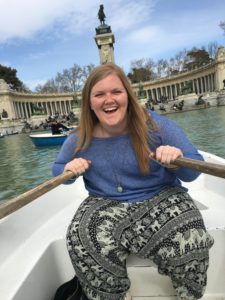 Name: Madeline Lorang '18
Hometown: Bigfork, MT
Major: Citizenship & Civic Engagement
Semester abroad: Spring 2016
What did you wish you had known before you went abroad? Of course, there are the little things, like pack light, bring the right type of outlet converter, figure out a cell phone plan. But I learned there is an important underlying message to all those tips: it is okay to be uncomfortable. If you can save money by only packing a backpack, wear the same pair of pants three days in a row. If you have to sacrifice some room in your suitcase to bring your camera, leave the hair dryer and straightener, who cares what your hair looks like. There's no need to ask for WIFI at every café and restaurant, I promise nothing you are missing out on your phone is better than what you are doing in that moment. I wish I had known that before I left- not to sweat the small stuff. If study abroad gives you anything, it is a big dose of perspective. I can say without hesitation that my four months in Madrid were the best of my life and not every day was a walk in the park. But I would take bad days in Madrid over regular days everywhere else, and that is why it is so important to savor every moment.
Contact: mhlorang@syr.edu
---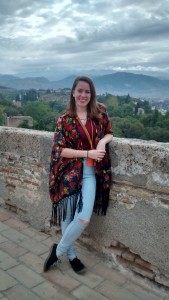 Name: Jenna Sacco '19
Hometown: Ontario, NY
Major: Biology and linguistics
Semester abroad: Discovery Madrid Fall 2015
What would you say to a student undecided about studying abroad? For the undecided students, I would ask them what is holding them back from going abroad. There is nothing holding anyone back if they know where to look. Each and every student has the opportunity to get financial help, counseling about classes and everything else. Additionally, I would ask what they truly want to get out the experience because every student needs to realize that the saying and doing are very different.
Contact: jrsacco@syr.edu